MODERATOR EDIT: Thread's original name has been altered to reflect Tesla Inc's. revelation of pickup truck's nomenclature
Rivian and Ford are going conventional on design and compensating for the aero hit by putting in large batteries, with the hope that battery costs will come down as their federal incentive runs out and they need to price more competitively.

Tesla will [of course] take the opposite approach and make as aerodynamic a pickup as you could imagine, allowing them to squeeze maximum range out of currently affordable battery sizes. An aerodynamic pickup truck will undoubtedly be on the odd side given what we're used to. If the range, power, price, and features clobber the competition, maybe enough people can get past the non-traditional looks. Agree that the pickup truck could basically flop and it wouldn't be end of the world (especially since pickups are mainly an American affection), but missing the mark would be a huge missed opportunity. We'll see!
That's my take as well - I don't think the final design will be too far away from the teased first designs:
They might also go with a more traditional styling and use the aerodynamics of the Model Y or Model X: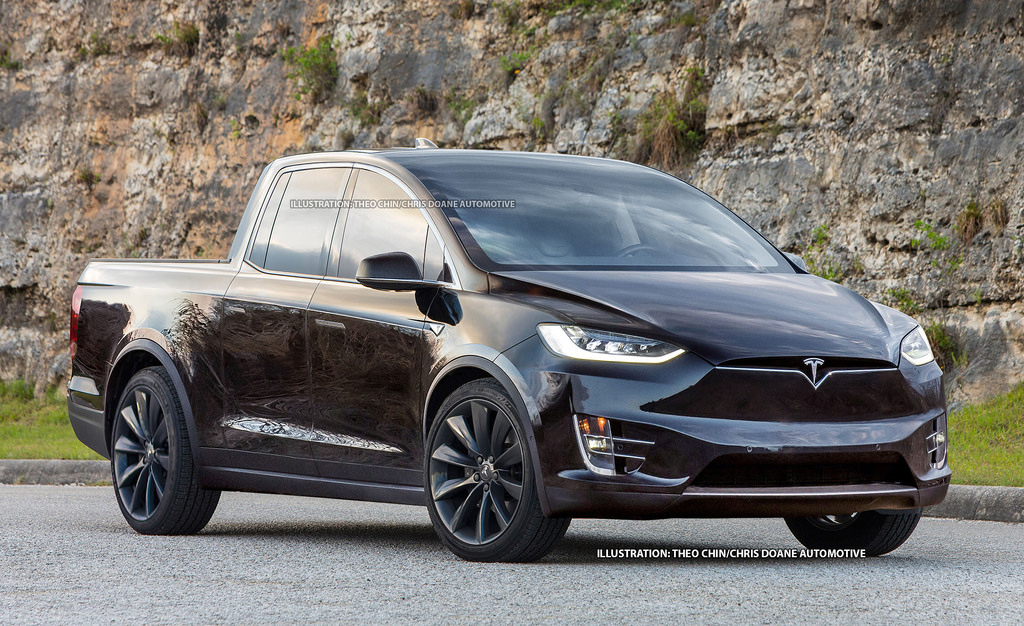 I'm sure they'll come up with something clever to solve the turbulence caused by a traditional flatbed.
But my guess is that Elon's still convinced about the Blade Runner design language.
I see low chance of a 'traditional' truck design:
Why block the driver's view with a traditional hood that used to host an ICE engine?
What I'd
love
to see is a design close to this last image, but instead of a traditional hood in the front, a rounded front with panoramic glass running down in a futuristic but well-proportioned, visually pleasing way - more like a submarine than a truck.
That's not very Blade Runner though.