Just came across this thread... We just recently (end of 2020) got our MX with particularly the idea of using it to tow our trailer. That trailer was also bought with the idea of being towed by a MX. It is a Hymer Touring GT (2600 lbs empty, 3200 loaded). The shape of this trailer (unfortunately not available any more because of the Hymer North America going bust in 2019) is quite aerodynamic (the German original, ERIBA, was designed in the 1950's inspired by glider planes). It also has a "mild" pop-up roof in order to reduce the frontal area. Our first trip two weeks ago gave us energy use of 500 to 600 W/mile for the duo in a mix of freeway and two-lane highways, going 65-70 on the freeway portions. A Canadian company (l"Air Camper: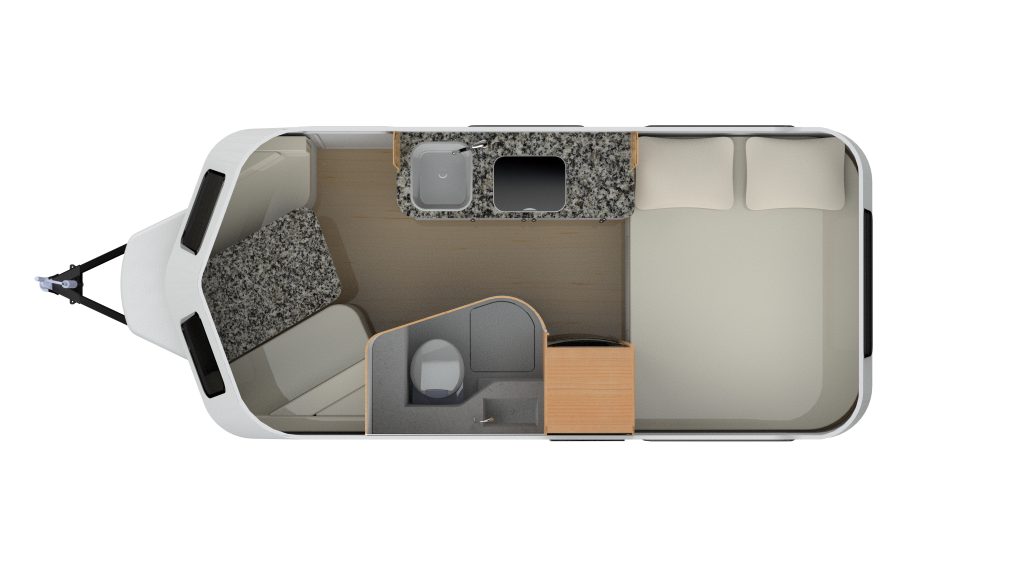 The Signature Series camper from L'air is an ultra luxurious, lightweight, fiberglass towable travel trailer.
laircamper.com
) appears to be trying to pick up the pieces of the defunct company and improve on details of the features and design, make the trailer a bit lighter and hopefully would dramatically improve the build quality.