I wanted to share with the community a fix that worked for me to solve blower fan clicking noises.
First, the symptom: The HVAC cabin blower fan emits clicking noises that seem to be coming from the dashboard. The frequency of the clicks gets higher as you increase the speed of the fan. Clicks can be heard when the fan is running, with or without the A/C running.
In my understanding, there are (at least) two root causes to this issue:
- Debris / leafs in the HVAC system, specifically lodged on the blower fan's blades
- A blower fan issue, e.g., bearings starts to go bad.
The solution described here addresses debris in the blower fan's blades. I will describe how I diagnosed and resolved this in my car:
1. The HVAC blower fan is located in the frunk, on the left side, so open the frunk's lid, and remove vent shield close to the wind shield, which is held by several clips.
2. Now, remove the inlet cover pictured below, on the left side below the vent shield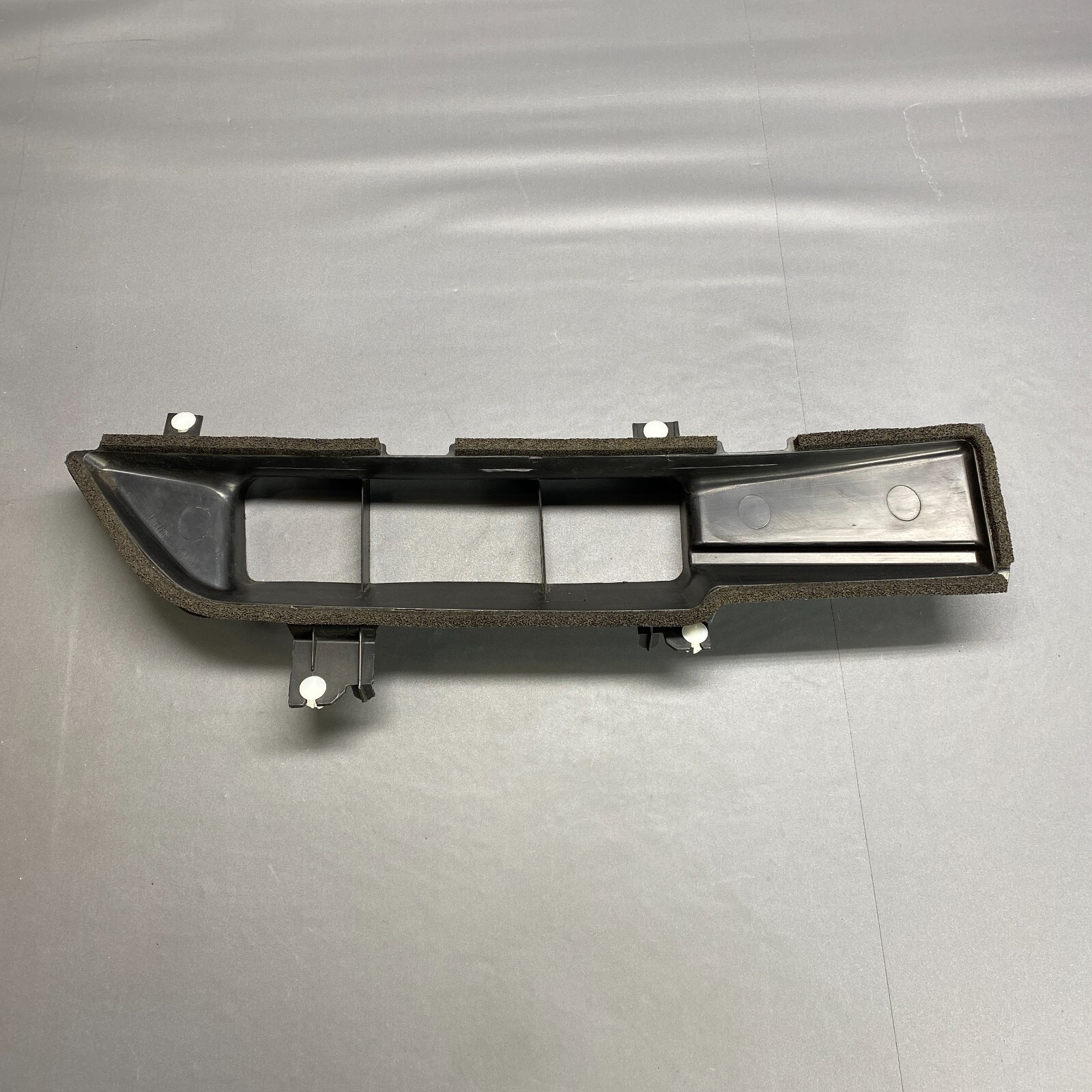 3. Below the inlet, you'll find this plastic piece. It is held by clips on the left and right side. Remove it.
4. The blower fan's grill is now exposed. Now, turn on the HVAC fan (either in the car or using your phone), and turn it off. This will open up the fresh air inlet duct and expose the fan. BTW, while the fan is running, you may hear that clicking noise more loudly.
6. Use a flashlight and your phone's camera to survey the fan blades (shouldn't be running) to check if there's debris between the blades, and where is it. As you can see in the picture, here's the leaf that this is lodged in my blower. If you don't see the debris, try starting and stopping the fan to give another chance for the debris to appear in the frame (you probably won't be able to see the entire fan given the limited angle). At this point, you can use an air gun compressor to dislodge it; I didn't have one, so I've just used a rigid electrical wire, which I pushed through the grill, to gently dislodge the leaf.
7. Since the debris will be pushed into the deep end of the HVAC system, you probably want to take out the cabin filters (there are several guides on how to do it), and turn on the HVAC in full in order to clear the HVAC from debris you may have within the HVAC duct. It should be emitted from the slot that hosts the cabin filters. Replace all the plastic parts you took out in the frunk area.
That's it! Hopefully, it would help a few folks to solve this issue.