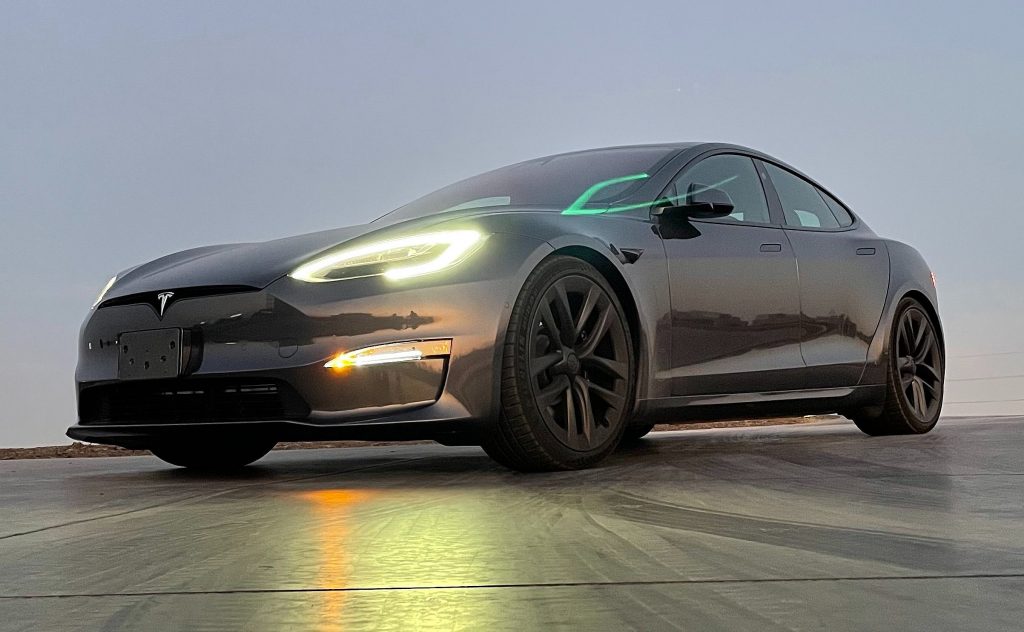 Since its release, the Tesla Model S Plaid has received great reviews from both professionals and consumers alike. While there are a lot of criticisms of the controversial steering yoke that Tesla released for the flagship sedan, the performance of the vehicle, its overall practicality, its ride...

www.teslarati.com
Pretty much repeats most of what I've been saying for the past couple months through several prior posts and supports why, sadly, after 9 years in a Tesla, my current Model S will be my last, at least for while.
Hideous watching him try to handle that steering wheel on tight turns! Constant inadvertent touches of the wipers, blinkers, horn. That thing has to be one of the most poorly designed pieces to make its way into a modern vehicle. Tesla again, trying to fix a problem that didn't exist in their attempt to create driverless cars that for the next several years, are still going to require DRIVERS!! Too much, too soon. All other cars have gotten easier to operate, being MORE driver friendly. The Model 3 took a large step backward. Apparently a sacrifice many are willing to accept for the minimalist interior. The Model S, takes a HUGE step backward in the same respect, doubling down and then some on all the reasons I hated the Model 3 and went back to the Model S, which to me, for my use, being that I work out of my car for half the day, is a perfect blend of function and future. If having a car with the quickest acceleration in the world is of most importance to you, then there's no better option than the Tesla Model S Plaid. If having a car that still accelerates better than 90% of the cars on the road, which describes almost every other high-end EV on the market or coming to the market very soon and functions better in every other aspect with far more driver friendly functions, luxury, build quality, etc, then just about every other offering makes more sense and for less money than the $150,000 Plaid. For $50,000 less, you can get the Long Range Model S with more range and only 0.8 seconds slower 0-60 times (Plaid tested in real world at 2.3, not 1.99). LR is 3.1 0-60.
Teslarati attempts to defend Tesla and the bad Edmunds review by quoting other reviews. However, fails to mention that those other reviews, despite being overall favorable toward the new Model S, still had the same exact complaints about the Model S (Build quality, driver function, the yoke, etc). But, because most reviewers fear that Tesla will not let them be reviewers of their products anymore, all unbiased reviews still end up being biased as these guys never want to bash a car completely in fear that they may be blacklisted by the manuffacturer. Happens with all cars, not just Tesla.
Even posters on the forum that come to defend the Tesla say "it's great, it's great", but then add the "but, this and this could be better", referring to all the same things most others are complaining about. Just comes down to what's most important in a car to each particular owner / driver and what sacrifices are deemed to be worth it. Don't get me wrong, the Tesla Model S is an absolutely incredible car in its own right. And here's my "but", the sacrifices have increased and for me in particular, too much so to outweigh the positives, hence my decision to move on for now.