Hi everyone.
If you haven't seen my
Let the hacking begin... (Model S parts on the bench)
thread, you should maybe give it a glance.
Building on info I've already been able to gather from my efforts I've managed to decode quite a bit of the data that flies along Tesla's high speed CAN buses, accessible in a pretty noninvasive manner under the 17" screen.
Specifically, so far, the power consumption data and speed, among other things. This is pretty ideal for performance benchmarks. The car gives a lot of info. The power data alone has 10ms resolution (100 Hz sampling!). The speed is accurate to 0.1 MPH at 10 Hz sampling. This is really better than vbox quality data, and it's coming directly from the car. It's also faster sample rate and higher resolution than the REST API.
Here are some data log graphs I made of some launches this evening: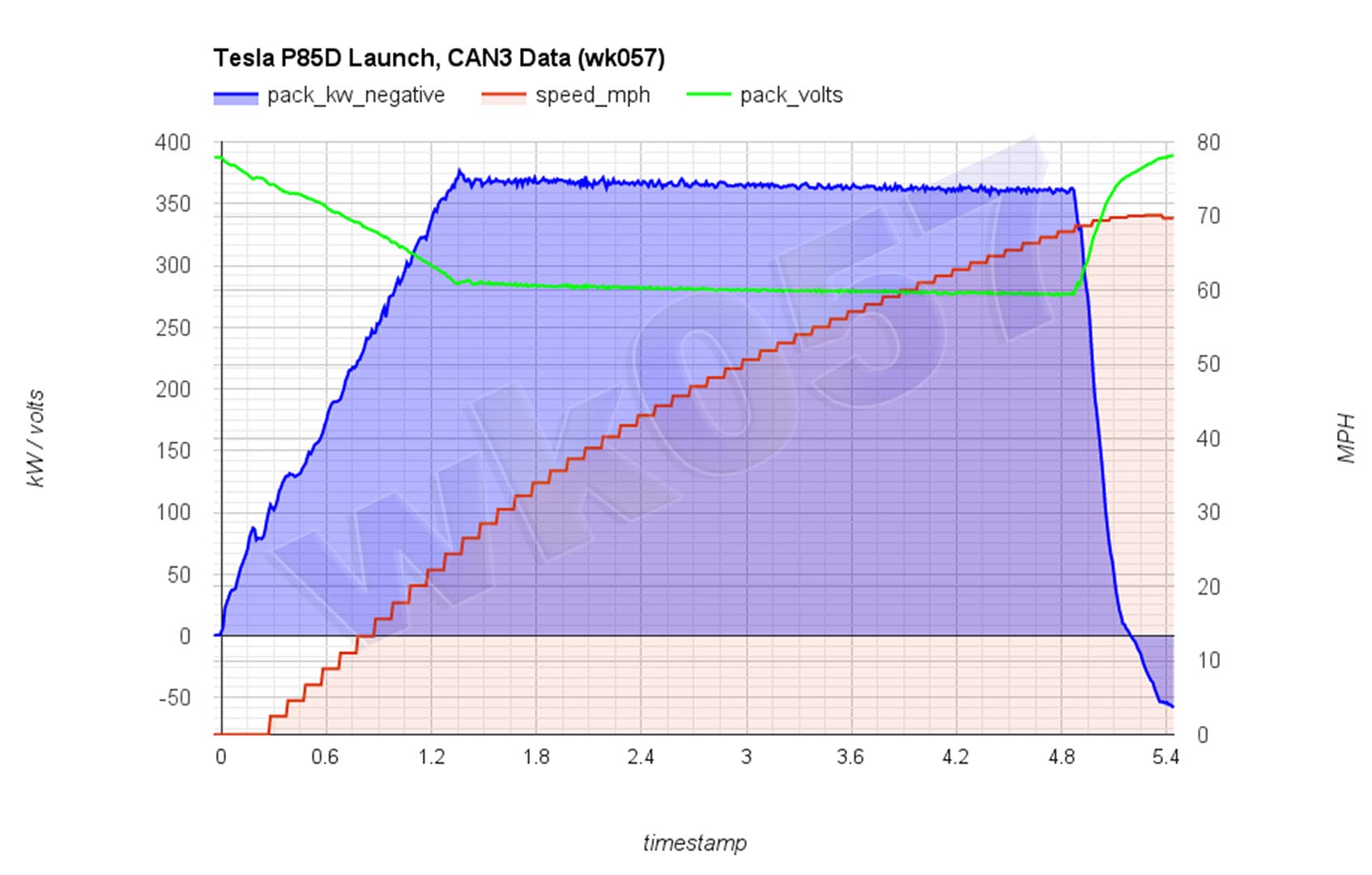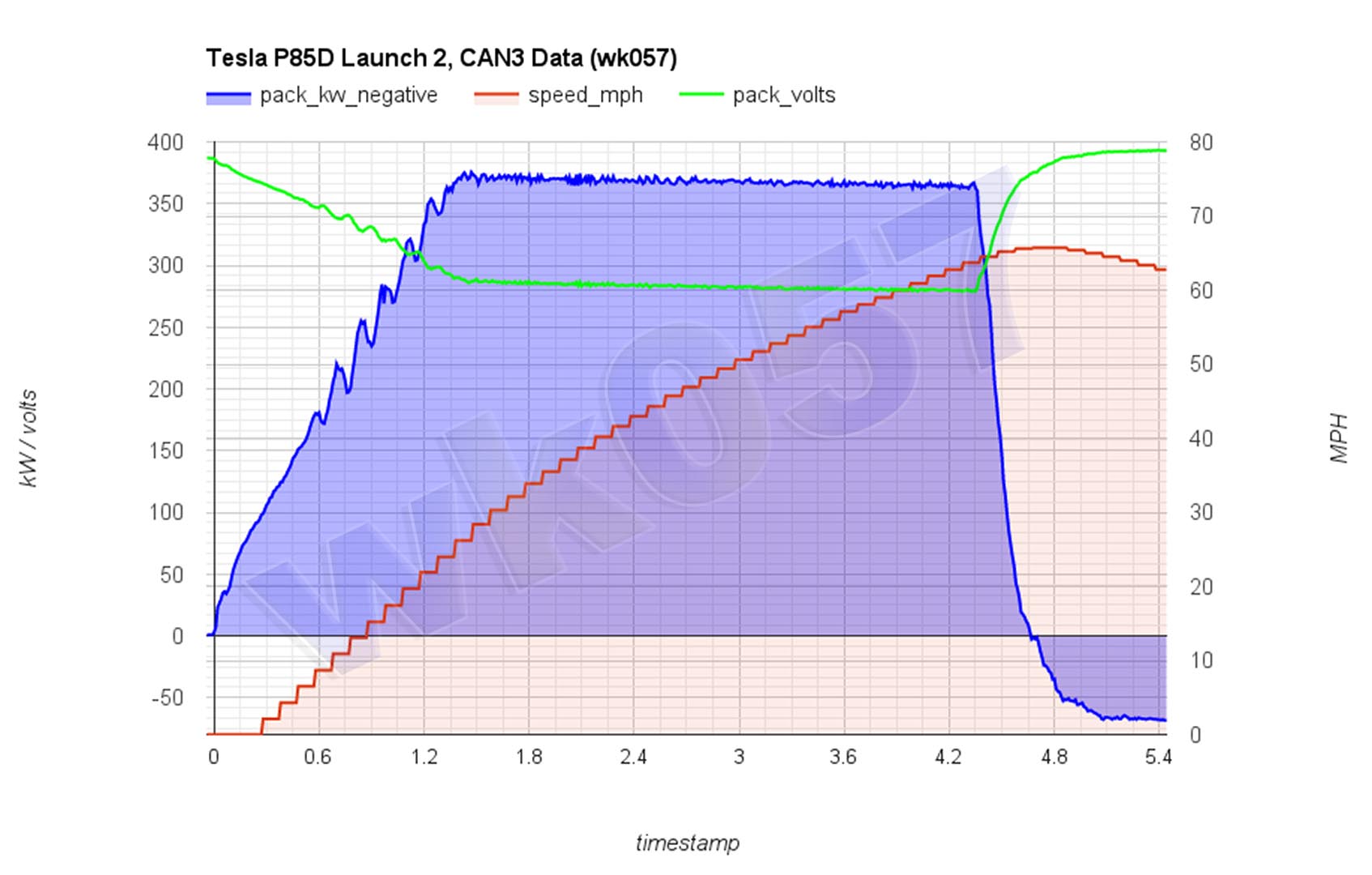 Pretty nice data. Using this data and a little bit of software I can calculate all sorts of stuff. Acceleration (G force), horsepower, high accuracy energy efficiency graphing (way higher resolution than Tesla's in-dash graphs expose), etc etc etc.
I figured it was cool and was worth sharing outside of being buried 90 posts in on my other thread.
I'm debating on whether or not it would be worth whipping up a standalone device that I could keep connected to the car all the time that could log and display all sorts of data like this. Maybe something as simple as a Raspberry Pi with the touch screen attachment and a CAN interface in a 3D printed case. This is admittedly a bit outside of the original scope of my other thread as well. While related, and wouldn't have been possible without my other efforts, this is definitely yet another side project.
---
Edit: At some point my copyrighted externally hosted images were illegally copied from my external hosting and re-hosted directly by TMC without notice or permission. TMC was NEVER given permission to host and distribute my copyrighted images. I've corrected the image references. If my images are appropriated again without my permission I will be forced to take legal action.
Last edited: