Abstract / TL;DR
The Autel MX Sensor-1 universal TPMS sensor works perfectly with the Model 3 after it's programmed. There is no source I could find to buy them pre-programmed, so you have to do it yourself with your own programmer or have someone do it for you. Once programmed, they are a direct replacement for the Tesla sensors.
I am offering programming service for these sensors, see my thread in the For Sale forum.
Full Version
I set out to put together the least expensive set of winter wheels/tires that I could and I think I did well. Finding an inexpensive set of 18" Aero wheels isn't too hard since a lot of people are selling them in favor of aftermarket wheels like from T-Sportline. Tires can be had from tirerack.com or other places depending on which exact tires you want (I got mine from tires-easy.com). But one thing that I found difficult was getting TMPS sensors for the wheels -- most of the sets of Aeros that are less expensive don't have them included because the owners transferred them to their aftermarket wheels. Tesla charges $65 each for those sensors (as does tirerack.com and several other places). I wanted them as inexpensive as possible.
After a long search, I found the Autel MX Sensor-1 which is a programmable universal sensor for $25.50 each. The issue is that they come blank/unprogrammed, so you have to program them, and therefore need a programmer to do so. I went ahead and bought a programmer to see if they actually will work with the Model 3, and indeed they do.
Here's what the sensors, programmer, and procedure look like, along with results.
1 - 4 Autel MX Sensor-1 Universal TPMS sensors
2 - What the sensor looks like
3 - My programmer, the Autel TS501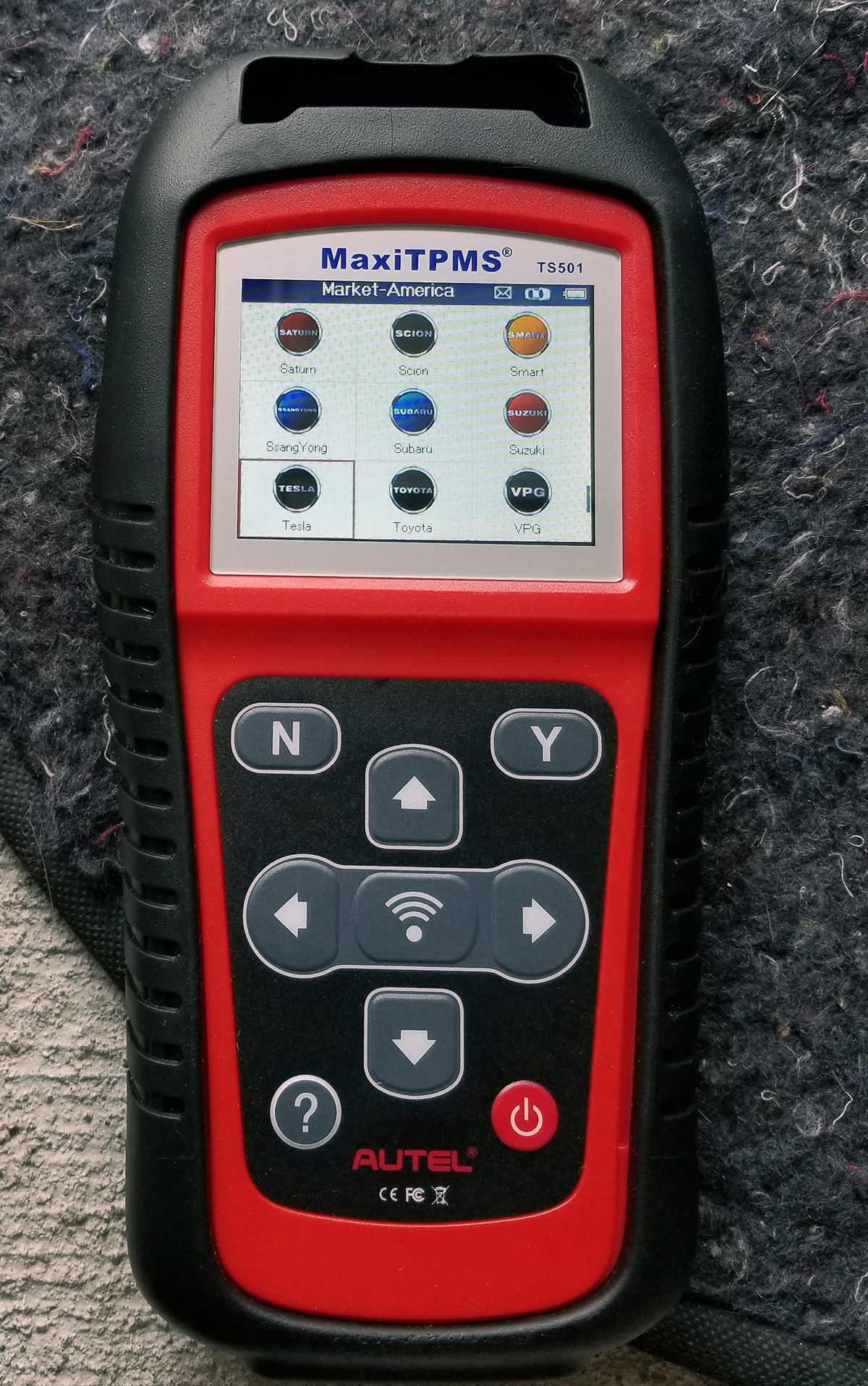 4 - Select car manufacturer and model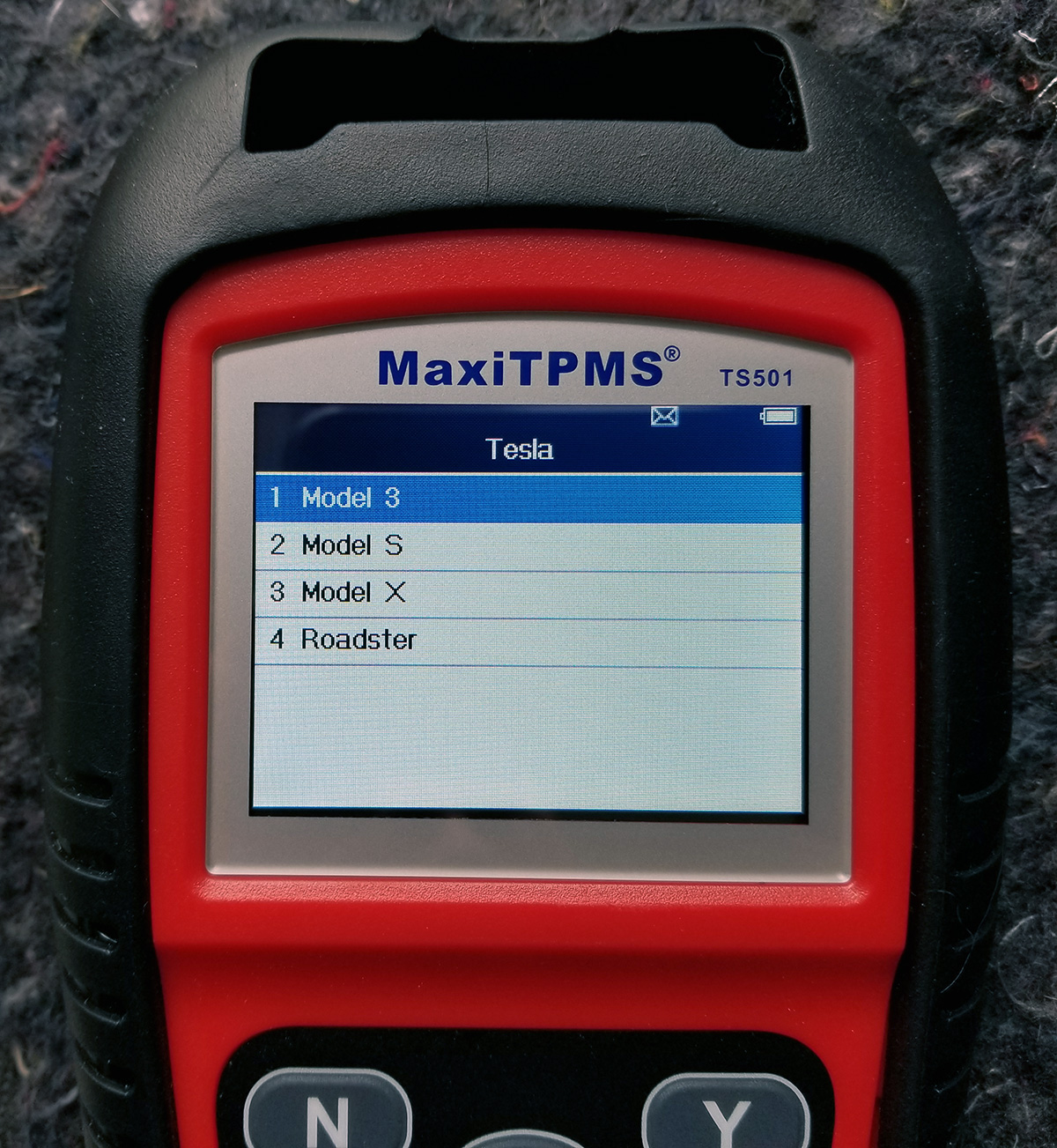 5 - Select model year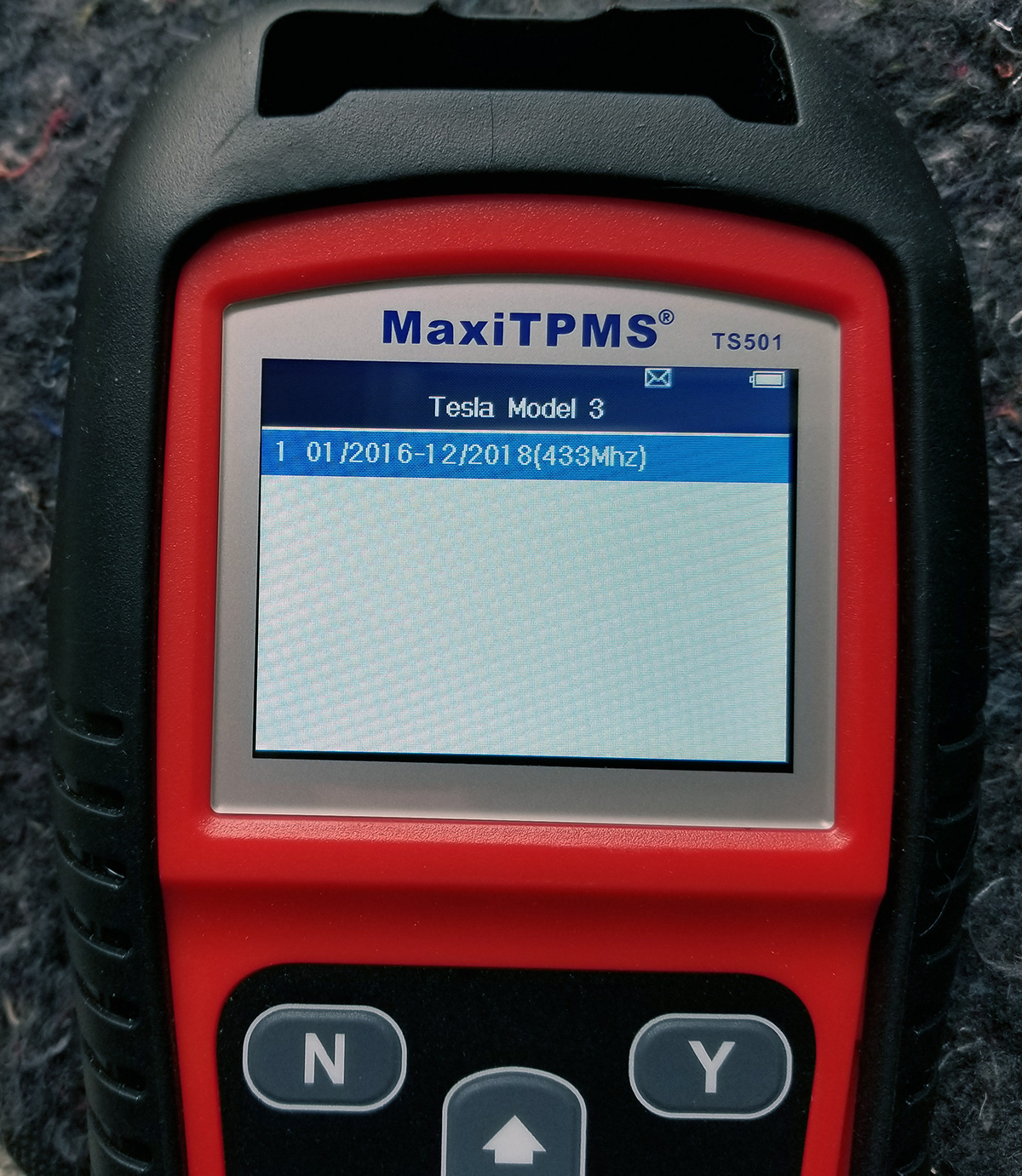 6 - Read existing sensors on the car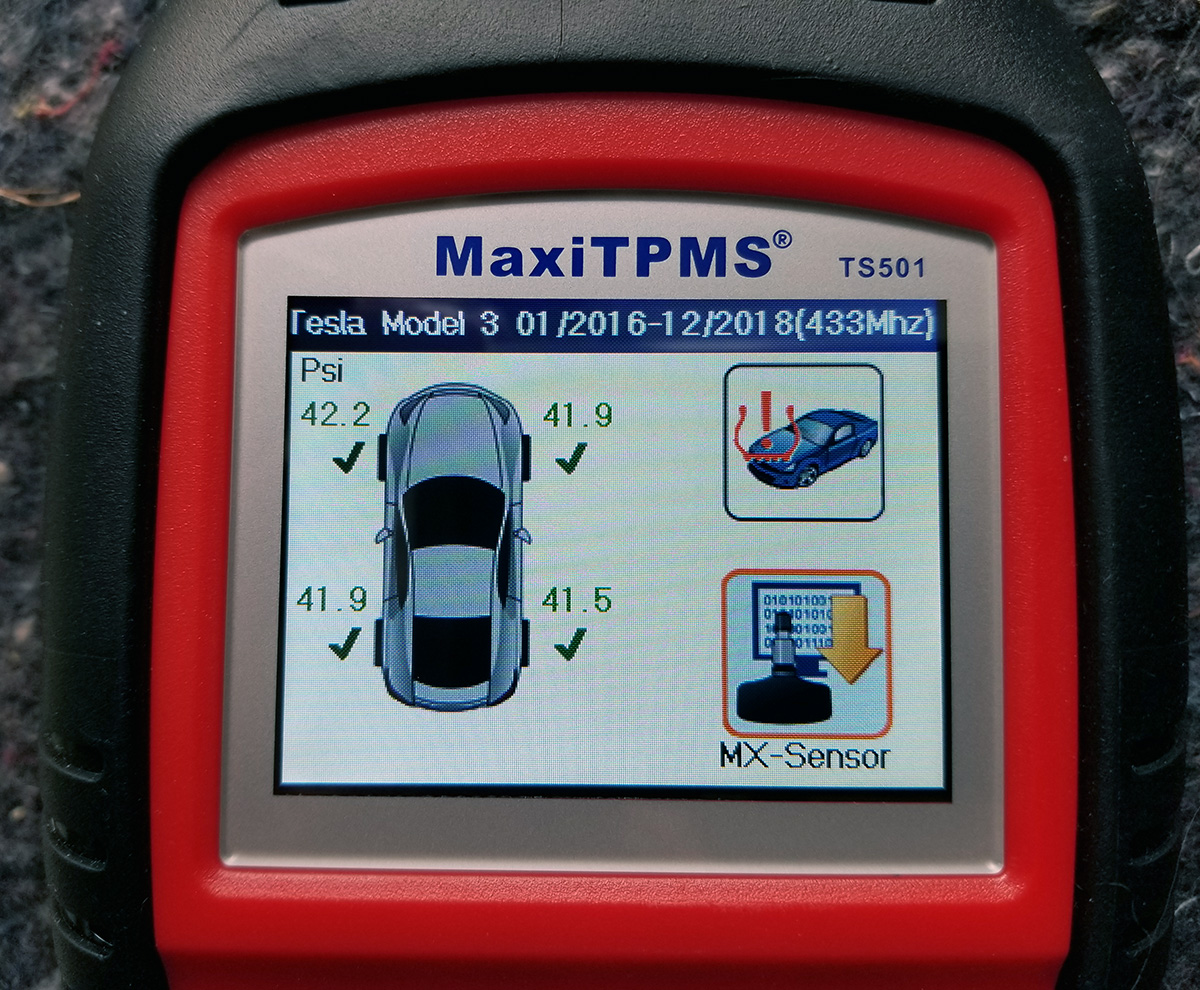 7 - Read sensor detail
Note the ID numbers of each sensor, these are Tesla sensors that are in my existing 19" sport wheels. The ID numbers let the vehicle identify which sensors belong to your car. In some vehicles, the ID numbers assigned to the new sensors either have to match what the old sensors have, or the ECU has to be reprogrammed through the OBD-II port with the new sensor IDs. Teslas do NOT require this, they will auto-learn new ID numbers, making this process much easier.
8 - Additional sensor detail
Note the modulation of the sensors -- 433 MHz frequency, data transferred with frequency modulation (FM). No national standard exists for how TPMS modules transmit data, so every auto manufacturer came up with their own system. There are about 75 separate methods in use. This Autel MX Sensor-1 can be programmed for compatibility with 98% of those systems.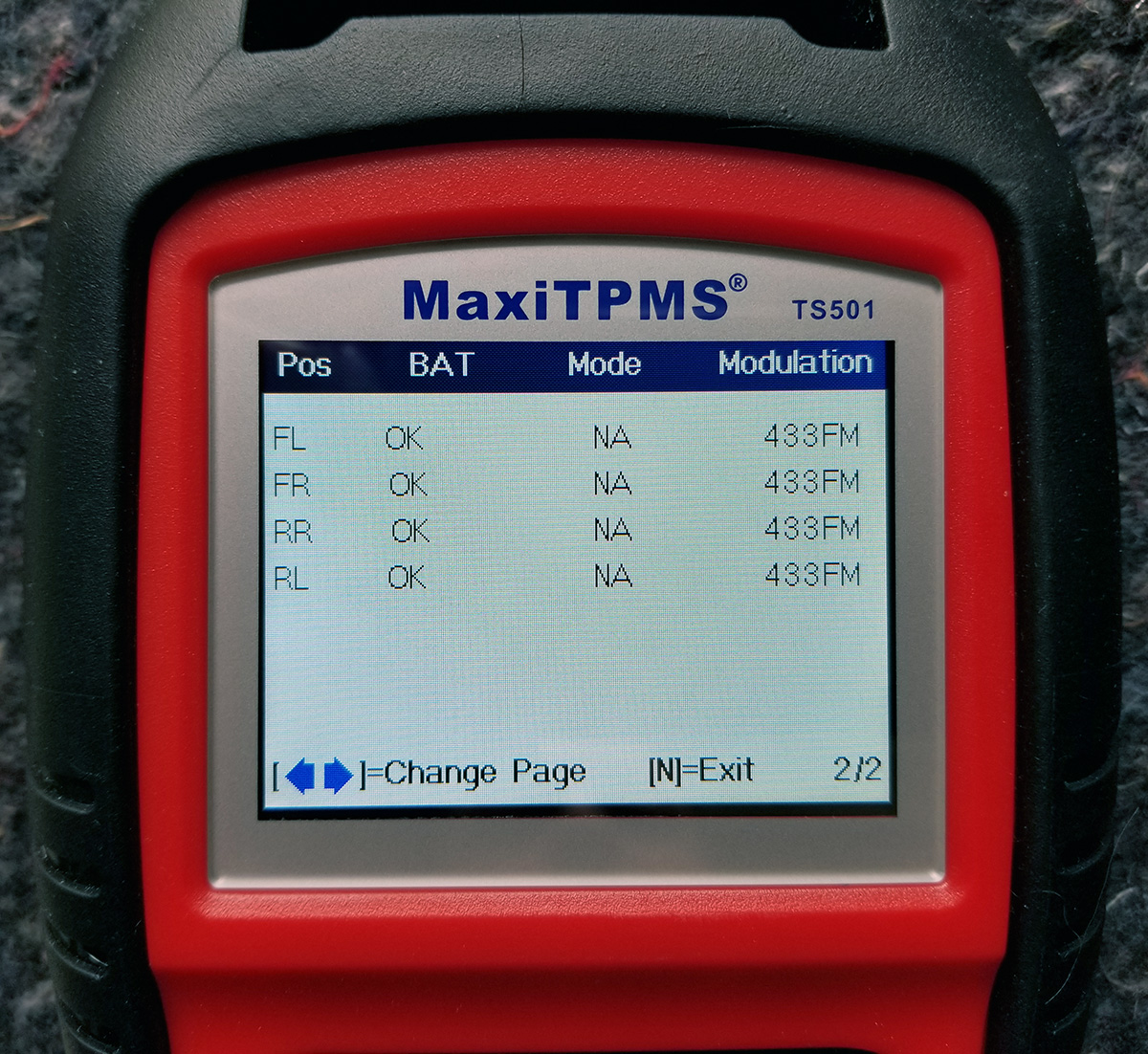 9 - Create new sensors
You can create/program up to 16 new sensors at a time. You can also copy existing IDs and program them into the new sensors, which is very useful for those vehicles that would otherwise require the ECU reprogramming through the OBD-II port. Copying the existing IDs eliminates the requirement to reprogram the ECU on those vehicles (most Japanese manufacturers). Again, Teslas do NOT require this step, and can automatically re-learn new ID numbers.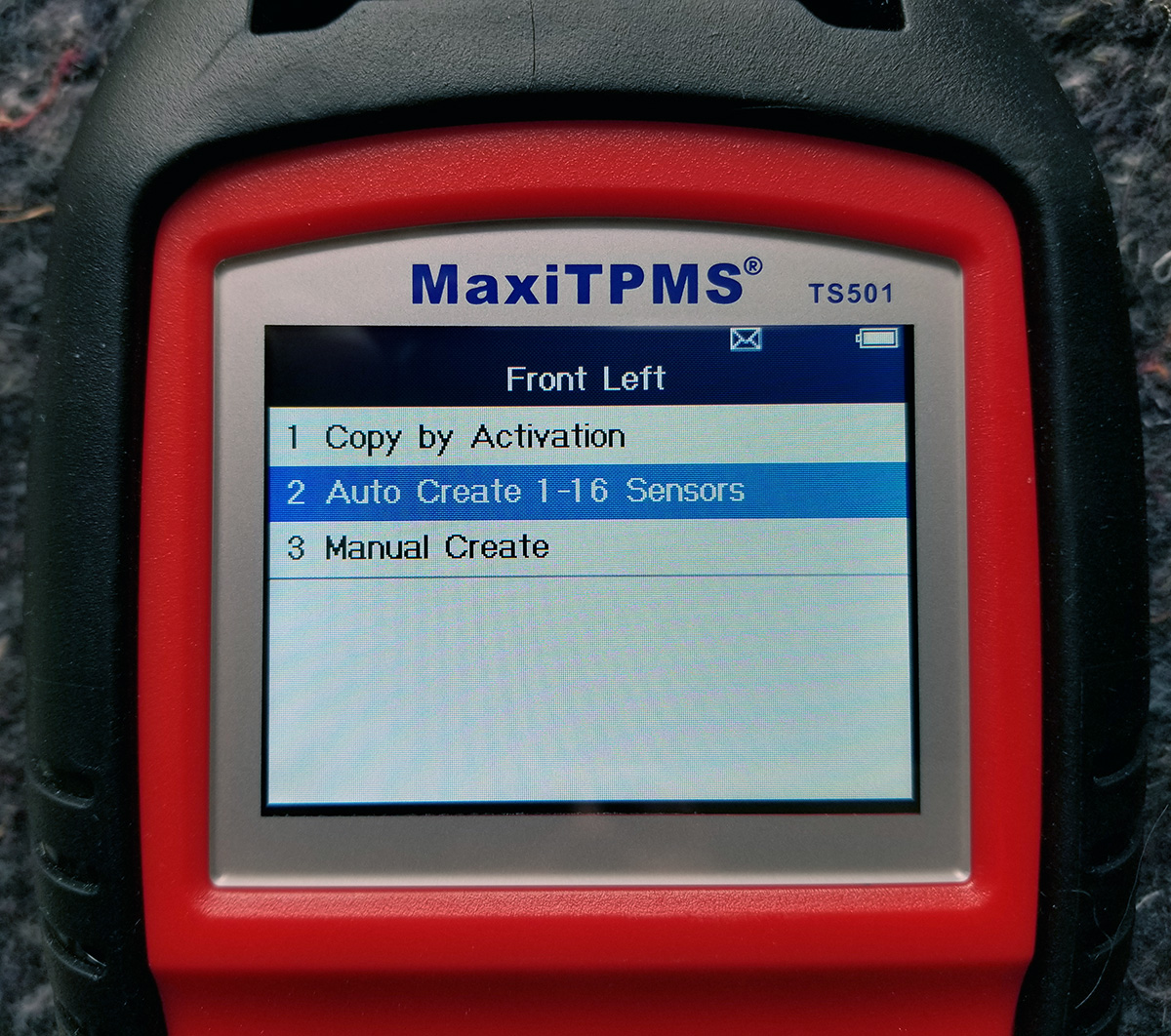 10 - Creating 4 new sensors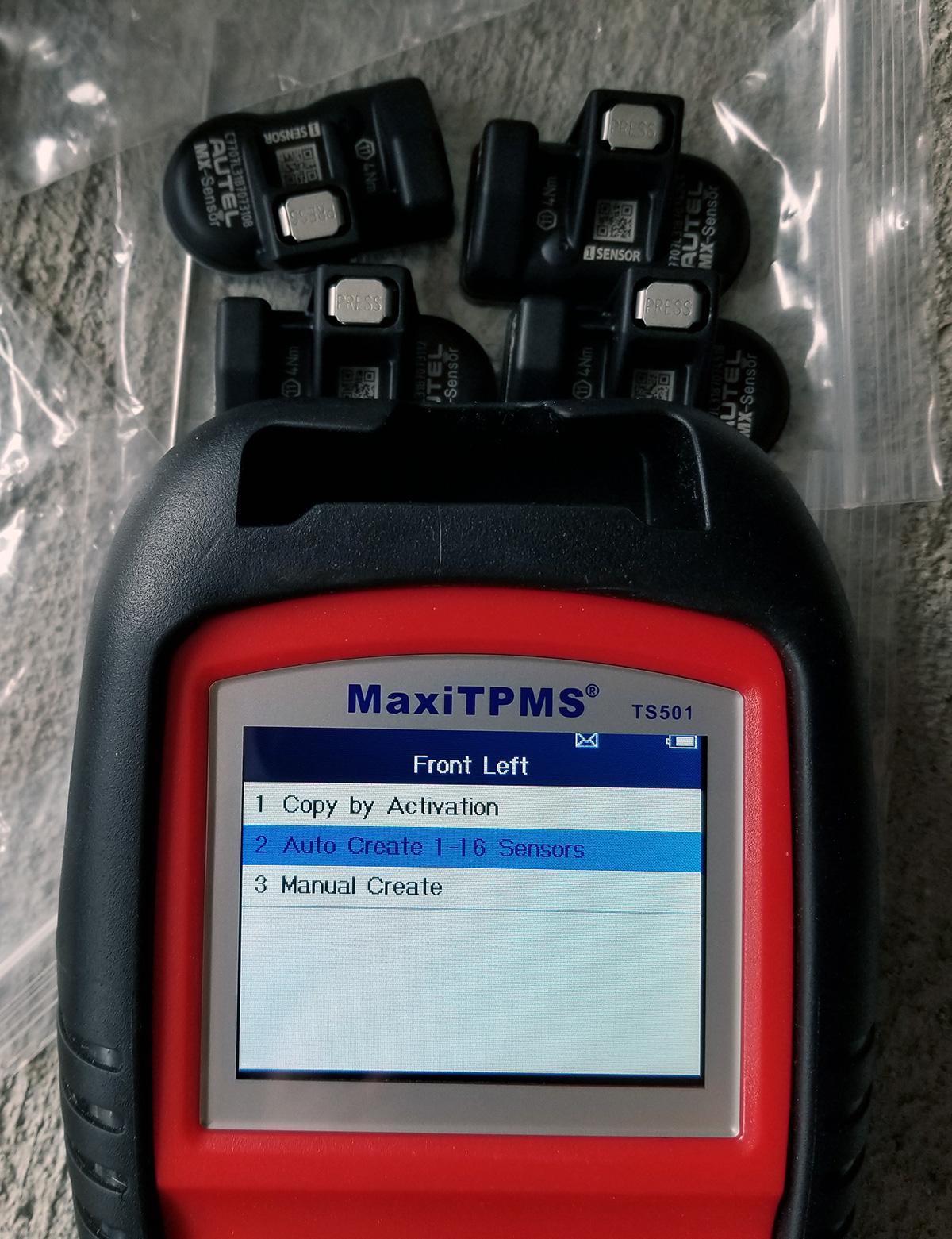 11 - Detect Sensors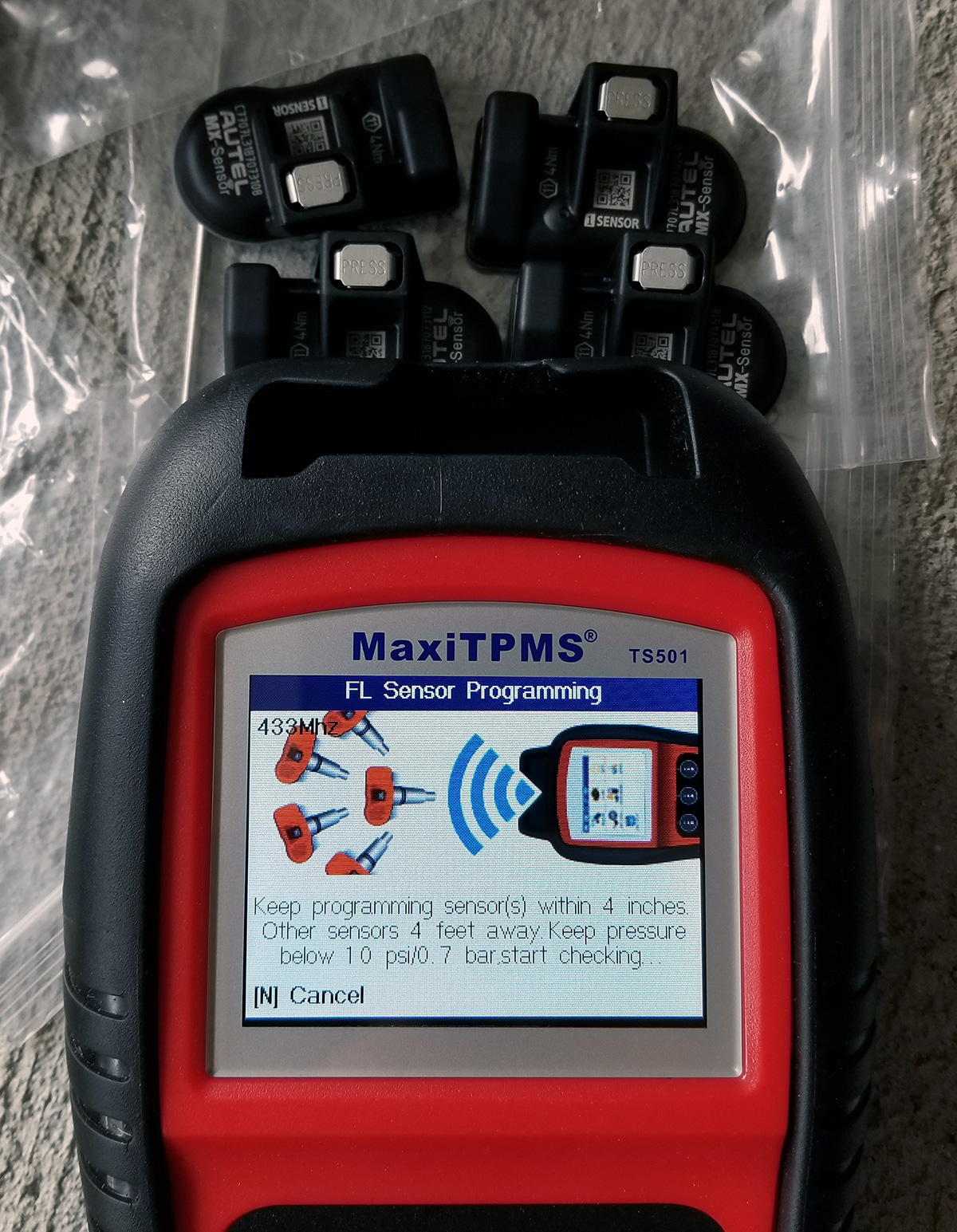 12 - 4 Sensors Detected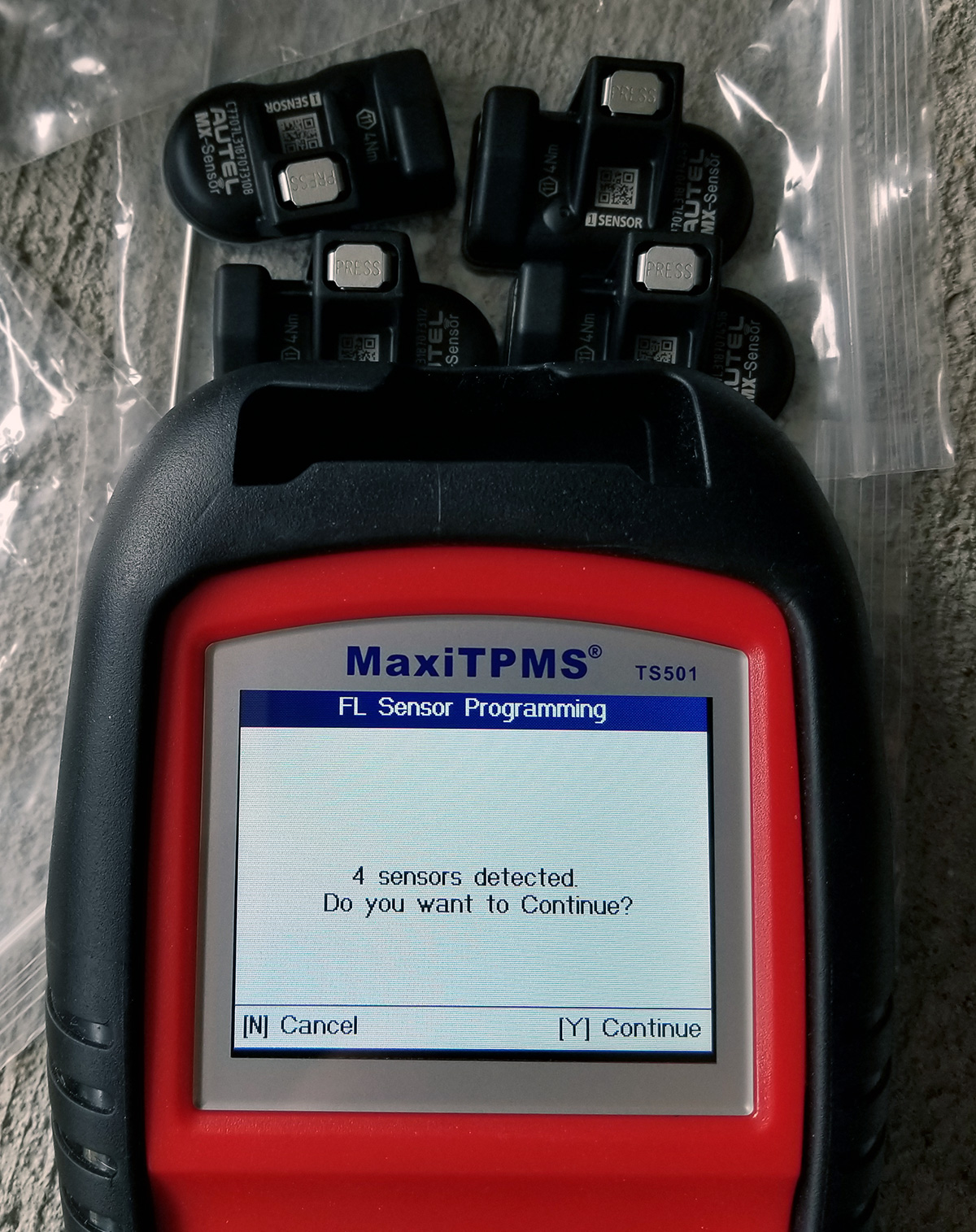 13 - Programming the Sensors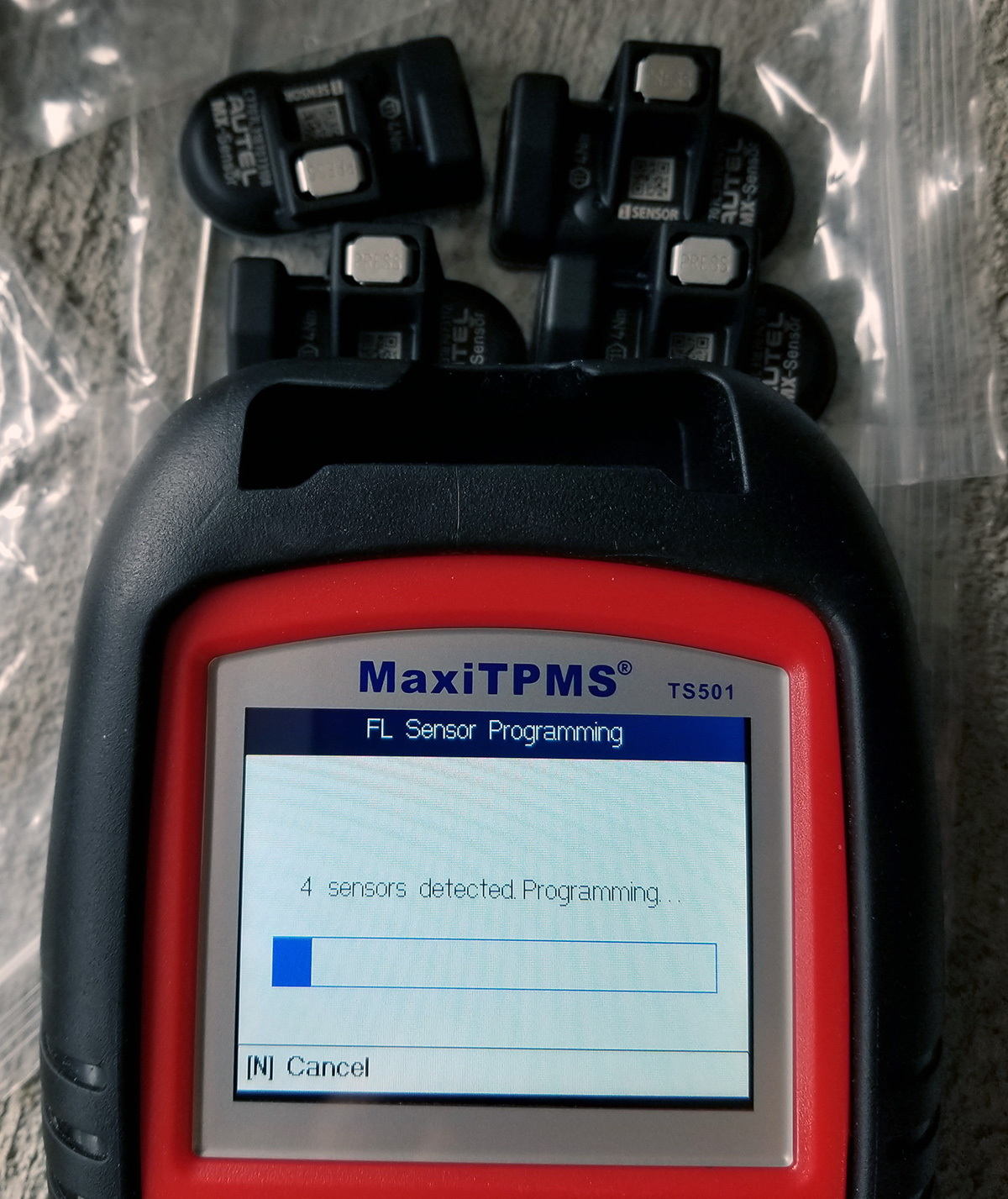 14 - Programming in Progress
15 - Programming Completed
Note new ID numbers assigned. The Teslas will automatically learn these new IDs once they're in the wheels.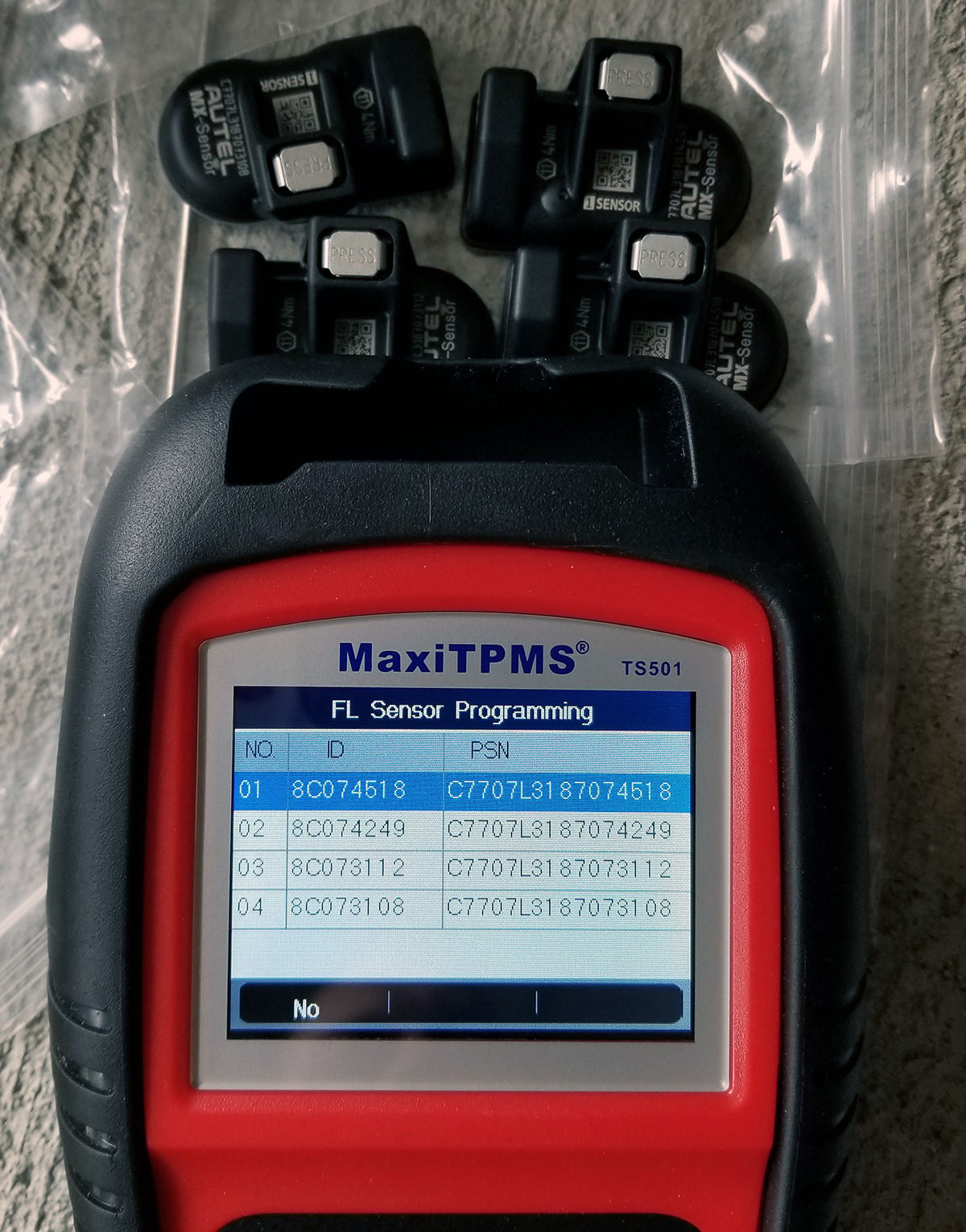 16 - Checking the new sensors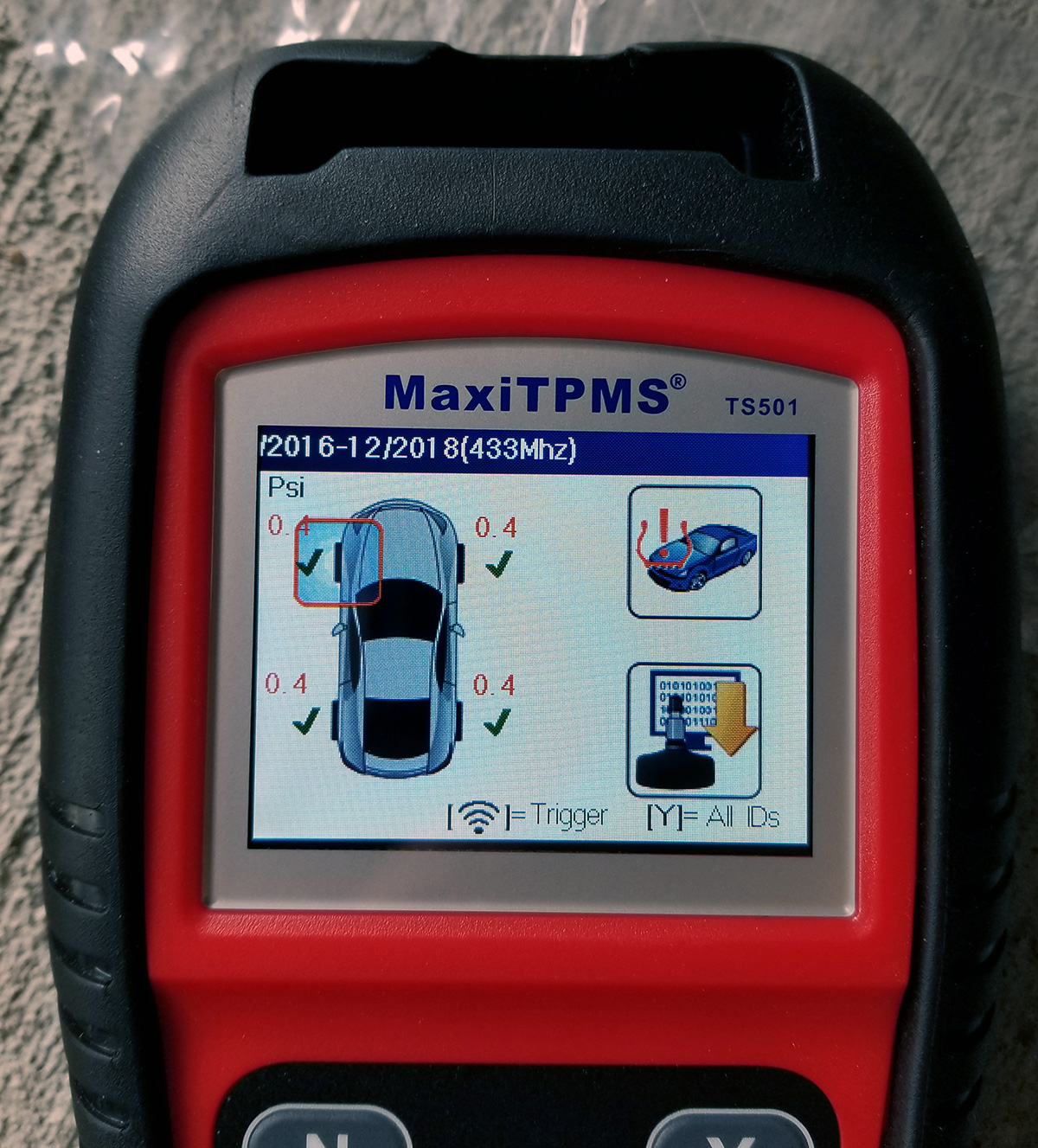 17 - Checking the new sensors, detail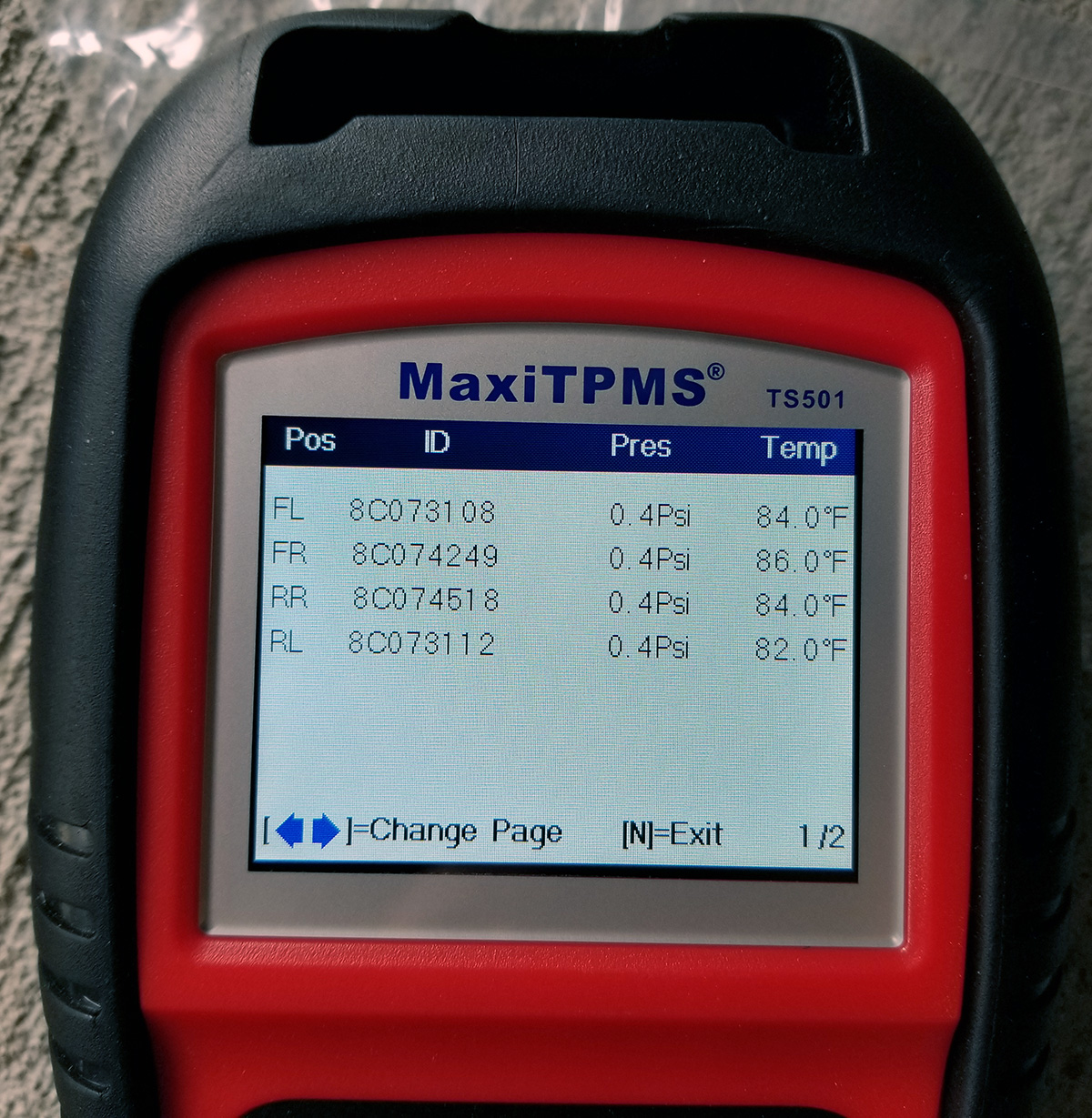 At this point, I had the sensors installed in the wheels, then had tires mounted on the 18" Aero wheels, then balanced. After that, I put them on the car and then began driving.
18 - Sensors not yet detected
19 - Sensors detected, car asks what size wheels are on the car
20 - Sensor readings now showing
Because of the cost of the programmer, I didn't exactly accomplish my goal of building a winter tire set as cheap as possible. But I did prove that these sensors work very well.
I am offering programming service for these sensors, see my
thread in the For Sale forum
.
You can purchase a set of the sensors for $102 ($25.50 each) from
Amazon
.