Hi all,
Hi there, selling my Model 3 (getting a Model Y!). The nitty gritty and all photos can be found in the
Cars & Bids listing
but major points:
-2018 Model 3 Long Range RWD
-100% state of charge is still EPA rated 310 miles
-44,200 miles
-18" wheels
-Autopilot hardware 2.5, premium connectivity, premium upgrades package ($5K upgrade), Enhanced Autopilot ($5K upgrade)
-I've really babied the battery and interior (non-smoker, no dogs, no messy eating, no post-exercise sweat, etc) and taken good care of maintenance. There are some minor, typical city car scratches etc. on exterior and that's all.
-Clean, accident-free Carfax, loan paid off, I've been the sole owner and driver since I purchased it, garage-kept and Bay Area-kept for lifetime of the car.
Walk-around video is below and 100+ pics are available via
Cars & Bids
. Happy to answer Qs here or on Cars & Bids comment thread; you can also call/text me at 716-725-4569.
I can't accept offers directly--you'll want to bid via Cars & Bids
. You can also write me directly via Cars & Bids PM if you'd like. Thanks!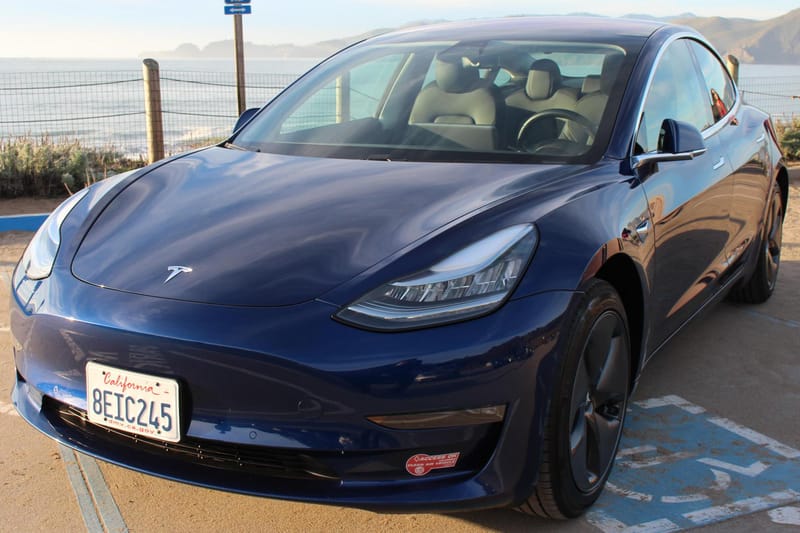 This 2018 Tesla Model 3 Long Range RWD is for sale on Cars & Bids! Auction ends February 7 2022.
carsandbids.com