I'm just wondering if it make sense to charge in the morning if you didn't commute too far and maybe only need to charge less than 50%, or 1-3 hours.
I'm not exactly sure what I am exactly paying. I think I told SCE I have an electric car in order to get rebates or a better rate. How can I find out for sure what is the cheapest time to charge and how much I'm being charged per Kwh?
In California would it make sense a full charge would cost about $20 when paying around $0.26 kwh? I chose to do 80 kwh for battery size to simplify numbers. Just like gas cars in CA, it cost about $60 full tank on CA prices around $4 / gallon. Did I do the conversion right? What is EV's equivalent to MPG? Like miles per kwh?
If we did miles per kwh on 82 kwh long range, I think it be about 3.78 miles per kwh or $0.26 to go that far. If a gas car can cover the same distance, it should do about 58 mpg, which I guess it makes sense alot of people say a Toyota Prius goes the same distance / same cost because it's a 50 mpg car. But then, I don't think Toyota Prius will have the performance of a Tesla, or autopilot, only thing its got going for it is stopping at gas stations, but if most your drives are local drives you never have to stop for gas stations.
Can Kwh sorta be considered like gallons of gas, and the size of battery 82 kwh battery be equivelant to a car's gas tank capacity. I think most gas cars hold 15 gallons gas. But I think it make more sense if we did in intervals of 5 kwh so it can be broken down in the same ratio of 1 gallon gas to 15 gallon tank. So we can have the closest 1:1 cost comparison. So if it's about $4 per gallon, then 5 kwh is $1.3. So does that mean EV cost are 1/4 to drive the same distance as a gas car?
I assume its $20 for a full charge, $60 for a full tank for most 15 gallon tank cars. I know its about $80-90 if you have a large SUV that holds 20+ gallons like my parent's old Mercedes G-wagon, that thing took forever to fill up and went 10 mpg.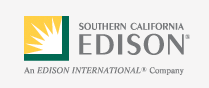 Learn about Time-of-Use residential rate plans and why you should switch. Review pricing, options, FAQs and more.
www.sce.com
Last edited: