Lordstown Motors just went public via a SPAC transaction, so I finally checked out their product.
Lordstown Motors Corp. | Electric Work Vehicles | Lordstown, OH, USA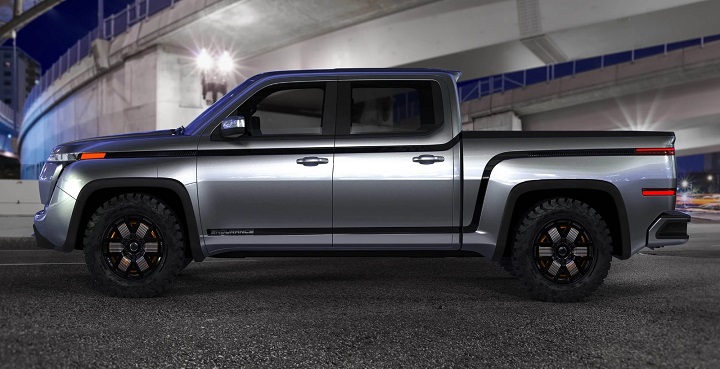 Let me first say I'm a fan of what Lordstown Motors is trying to do. I really want this company to succeed. This company's success would be good for the environment, for the US auto industry, and for the Midwest.
The Lordstown plant is from the same generation of GM assembly plants as the GM Fremont plant, which of course is now the Tesla Fremont plant.
Some of the technical choices on the Endurance pickup seem odd to me. They are using hub motors. I'm familiar with hub motors from building solar cars. The advantage of hub motors is efficiency and mechanical simplicity, but they create a lot of headaches. It increases the unsprung mass, hurting ride and handling. The motor is exposed to the elements, which can hurt reliability and expose it to damage in minor crashes. You need to run high voltage cables to the motor, and those cables dangling under the car's body are a potential point of failure.
If you run liquid cooling to the motors, the exposed hosing is another potential point of failure. If you use air cooling, that limits the sustained power output, especially in hot weather. I'm guessing they're using air cooling which is why their sustained torque is so much lower than peak and why their towing capacity is so-so.
You would use hub motors if you are going for maximum efficiency (as on a solar car). But the biggest efficiency hammer on an EV is aerodynamics. I don't understand why you'd use hub motors but not optimize the shape for aero.
They appear to be using a leaf spring suspension and a sort of non-live solid axle. I'm not sure why they're running a metal tube between the rear wheels if they're using independent hub motors on the wheels.
They're using a ladder frame chassis, which is a good choice for this application, but the space for the battery pack is unnecessarily narrow. They could surely have made the battery larger.
Anyone here have thoughts on the Lordstown pickup?