I've seen a ton of posts regarding the existing customers with LR RWD orders just sitting there. And so much misinformation given by Tesla, which is very frustrating. There was a recent story on Teslarati that I was interviewed for, so I wanted to help out anyone who still has an order.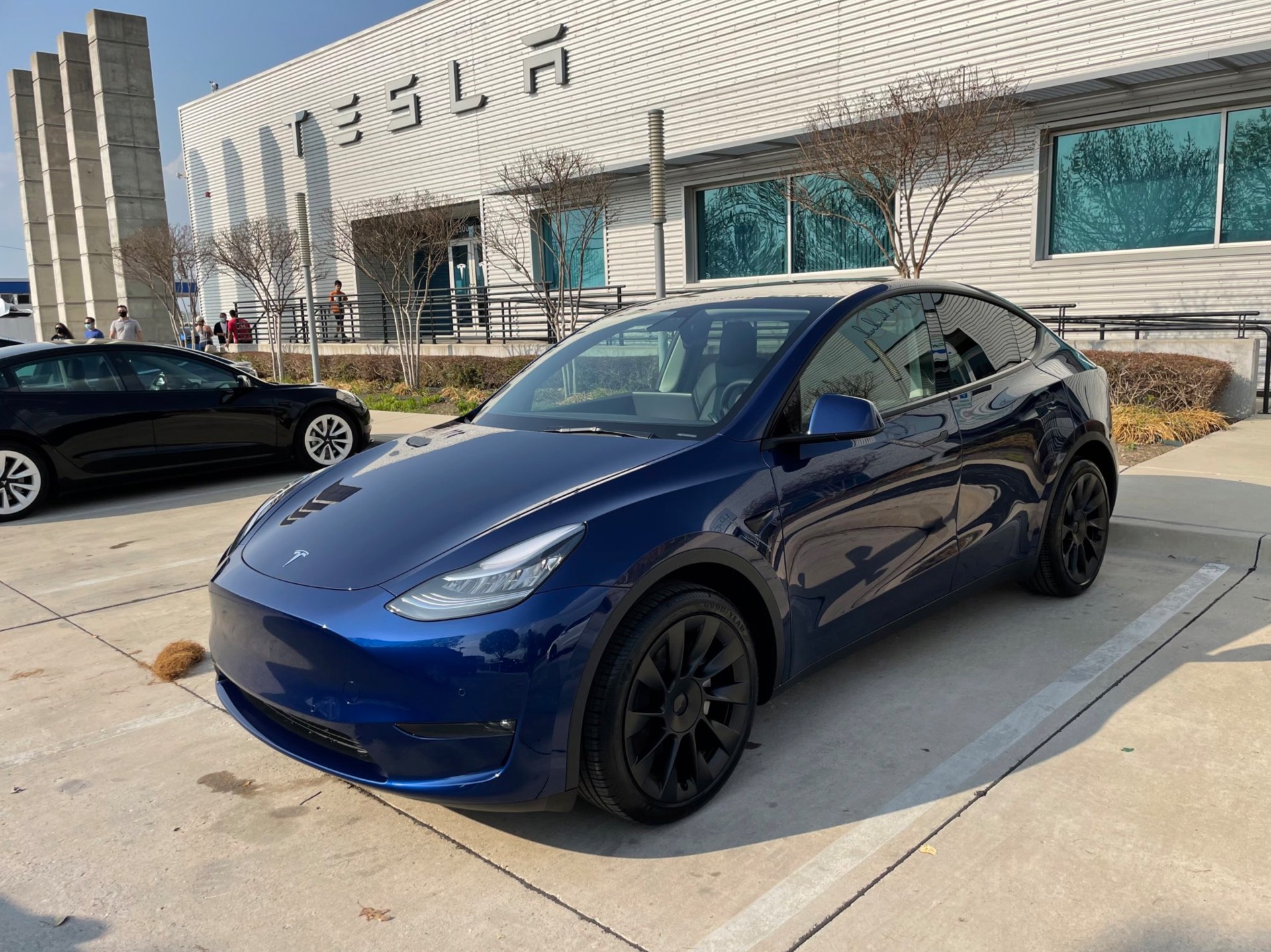 Don't shoot the messenger" was a phrase I used quite frequently a few months ago. After digging for some time on what was going on with Tesla's Model Y Long Range Rear-Wheel Drive variant, I decided to do my duty as a journalist and find answers. After calling around to several Tesla showrooms...
www.teslarati.com
Some FAQ and questions I got after the article was posted are posted below.
Just a little backstory - I reached out to Joey after his original article stating Model Y LR RWD was cancelled. Like others, I was skeptical - over the last 2 years I heard it was either starting production, or cancelled, so many times I've come to not believe anything. But after Elon tweeted it was cancelled, I knew it was true and decided to take some action.
--
"How do you get them to honor the original FSD price?"
- this is a tough one. Most showrooms don't know this can be done. But the key is to email or call their main order support -
[email protected]
T. 510.249.3100 - once you get a hold of them, they can manually move you to a LR AWD with new FSD $10k FSD pricing. Then 3 days before your delivery date, you'll see a "Referral Credit" - in my case it was $4,000. DO NOT cancel your order online, DO NOT modify your order online, and DO NOT accept that they "can't do it".
"This looks like FUD/Why did you buy a car from this company then?"
- trust me, simple criticism of Tesla does not equal FUD. I am a long-time stockholder of the company and made quite a bit of $$ because of it. But no company, even ones that you love, are immune from criticism. I agree with 90% of the things that Tesla & Elon do, but communication is not their strong suit - and this is a common critique. And EVERY company deserves criticism - I don't NOT give money to a company isn't perfect, that would be impossible. But everyone has a line where they can accept inadequacies, as so far this is my only complaint regarding my experience. What just upsets me for other LR RWD customers is I've heard people get told my sales advisors to cancel their orders are reorder, losing their $6k FSD. This is not the Tesla way, so those customers should be taken care of. And please hire back a PR person!
"You are a Tesla Fanboy"
- well yes, I am, lol. But again, this doesn't mean I can't criticize them, otherwise they have no reason to improve. That is also a journalist's job, like Joey, to do. He writes for a site with "Tesla" in its name, so I'm pretty sure he's a little biased FOR Tesla – lol. But if no one held the companies accountable, every company would suck and never improve. The "normal" Tesla purchasing, repair, and car experience are 100x better than a traditional OEM. Trust me - I've purchased a lot of ICE cars from dealerships - the experience SUCKS. Haggling, not getting the exact car you want, waiting all day to sign paperwork from a 1980's dot-matrix printer (this happened to me 2 years ago), and every time you take it in for service you tried to get upsold! Pickup experience was great and first mobile service (for garage door controller) was AMAZING! So I LOVE Tesla, but still think they can improve in their communications department. Simple criticism.
"Why did you wait 2 years?"
- this wasn't my original plan. I wanted the car in early 2020, and was so excited Tesla production started early (thankfully Elon is improving in his predictions, FSD aside). But then they never made LR RWD, then COVID hit, and I found I didn't need a car for most of 2020. So waiting to 2021 wasn't a big deal...and I'm glad I did! Not only did I get a faster car with more miles for only $1.5k more, but I believe my car is much better quality that early 2020 models - plus it has new console (didn't like the old one) and other upgrades. I agree Tesla will probably make the LR & SR RWD when they are less battery constrained and Austin opens up, but I couldn't wait until 2022. And just to be clear, I've actually been waiting 8 years for this car (couldn't afford S/X, and didn't want a 3 Sedan).
"Why did you pay for FSD if the car was maxed on your budget"
- well, this (and other tech) was the #1 reason I wanted a Tesla. I would have LOVED AWD, heck I would also LOVE performance, or a Model X – but I'm budget minded and paid for the car with cash, and I'm not going above my reasonable budget. Being in Dallas, AWD wasn't a huge priority (and the acceleration is already 2x better than my previous 4 cylinder). My long commutes are hellish, and in the 2 weeks I've owned the car, it's made it 90% better. And knowing it will improve with OTA updates is simply amazing. My other ICE car literally charges me $200 a year for GPS updates. Seriously? This is the reason Tesla will be next to Apple & Amazon in market valuation. Do I think it will happen tomorrow? No. Do I think they'll get to L5 and robotaxies anytime soon? No. But I do think it's going to get better every single month and work in 99% of situations by EOY, and I want to be along for the ride! And that shows you how strong of a brand Tesla is – people are willing to spend more than any other car because of the experience!
--
Hopefully this helped answer some questions. Sorry for the long response! But overall Joey did a fair article and helped me move to the AWD Tesla at a good price, which so far has been the
best car I've ever owned in my life
!