OTTOSTEER
is proud to introduce two styles of fast release front license plate bracket. We have discontinued our magnetic line and replaced it with a quick release system that does not leave anything behind yet it still takes just seconds to install or remove. Made in high quality CNC Machined HDPE in our Bay Area garage. It is the smallest, lightest and most discrete solution to date.
The OttoPlate uses the Tesla OEM front license plate mount with our brackets for a non permanent yet secure installation.
The OttoShield is the no touch solutions that mounts the license plate just a small distance away from the bumper.
Both secure in the same fashion, quickly and effectively.
Features:
CNC Machined High Density Polyethylene (HDPE)
Does not use adhesive
No Drilling to the car required
Does not cover air vents for cooling
Does not touch bumper
Installation or removal takes just seconds
No commitment installation (Great for Fix-it tickets)!
Made in the Bay Area / USA
(Note: Photos show the product with an optional silicone license plate frame around the plate)
Check out the products @
OttoSteer
THE OTTOSHIELD PHOTOS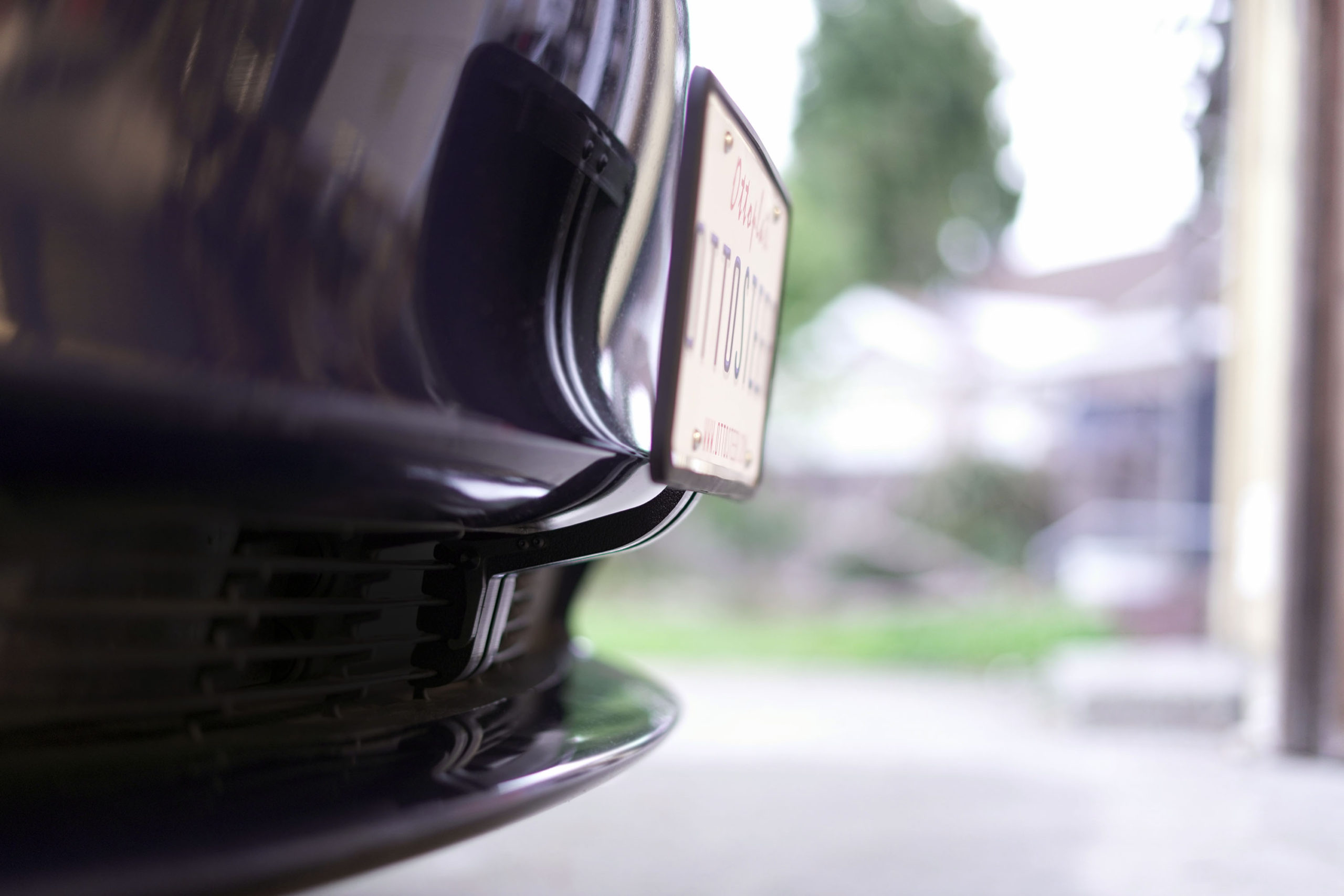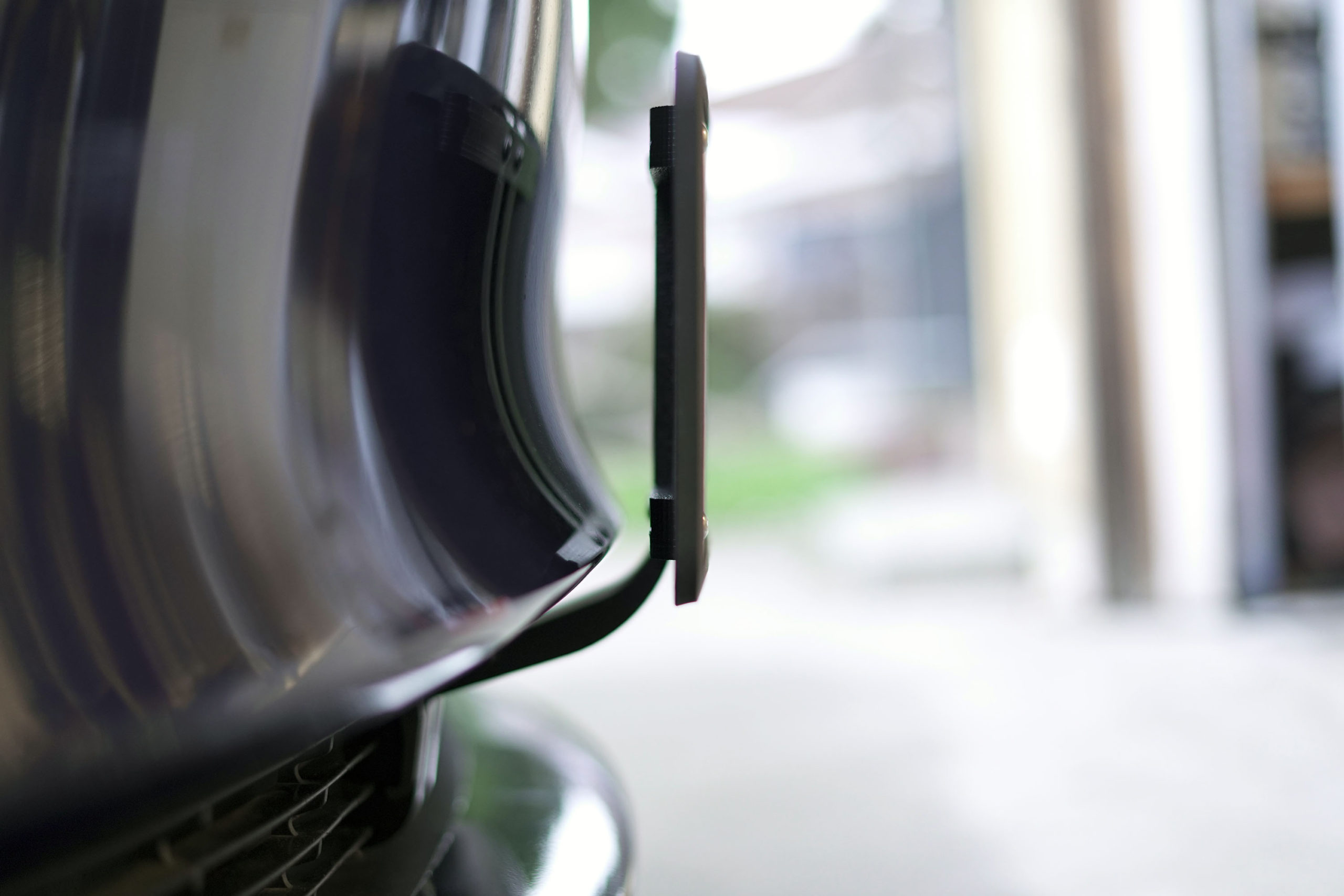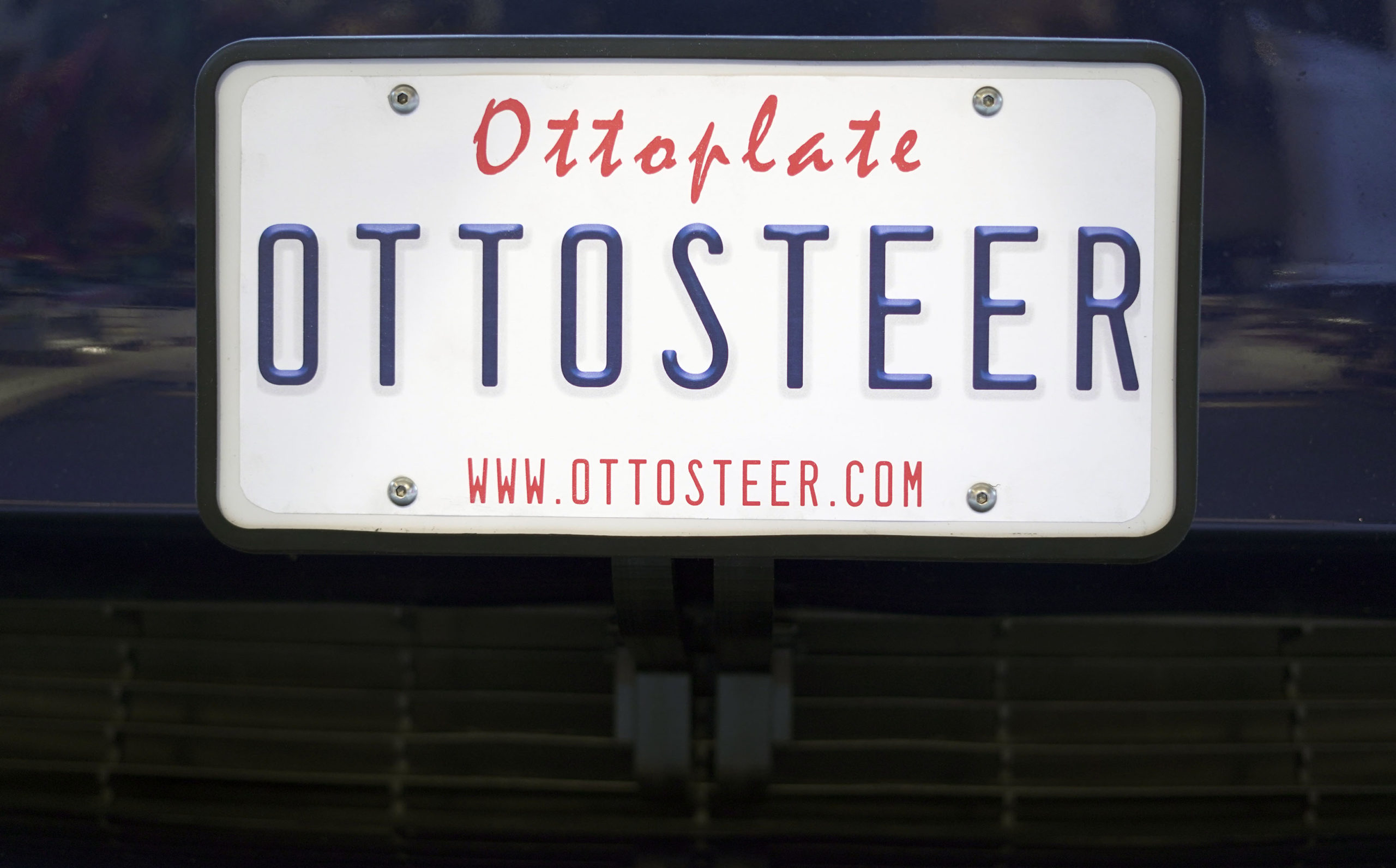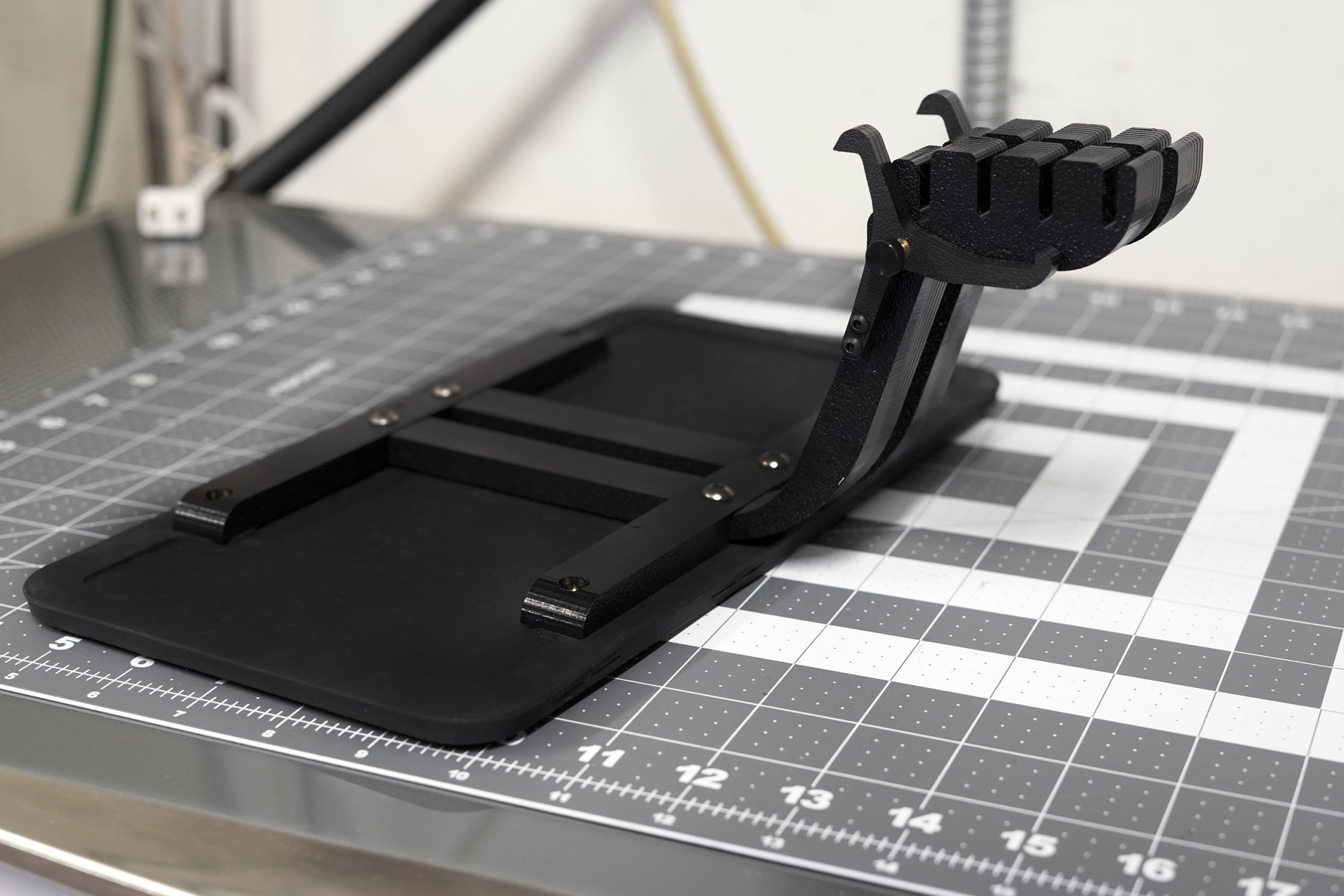 THE OTTOPLATE PHOTOS ( USES TESLA OEM MOUNT)