Is anyone else planning to attend the 2021 car week events in Pebble Beach this year?
A number of EV car companies will be represented.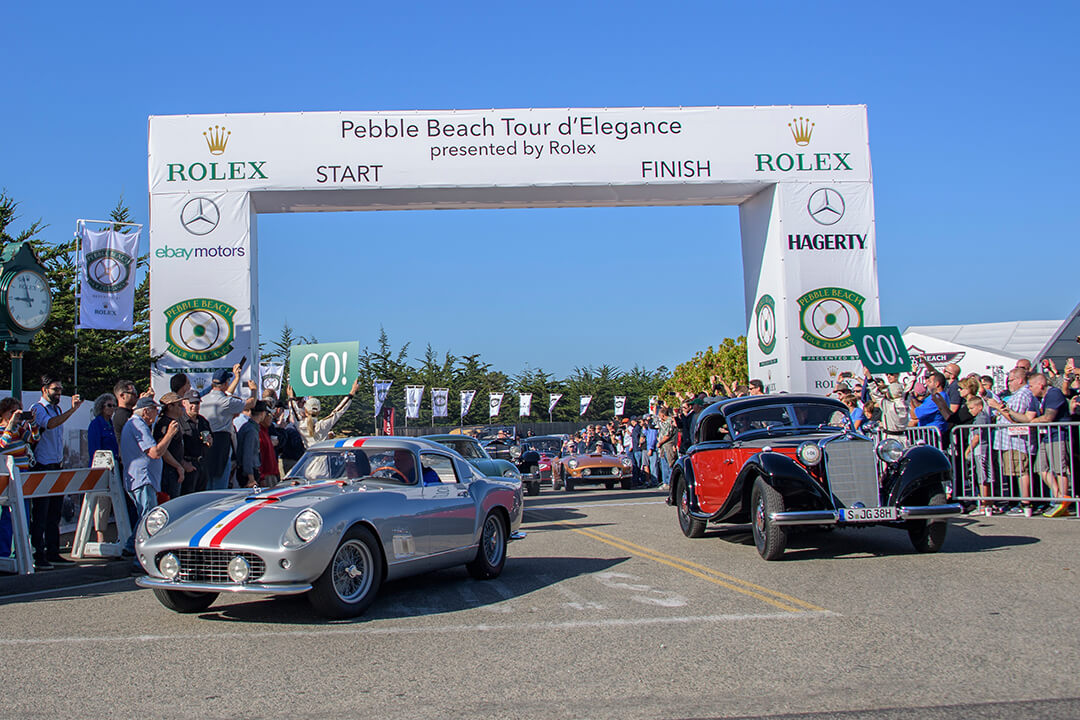 Pebble Beach thrives each August as the center of the motoring universe. Take a look at all there is to see and do within Pebble Beach.
pebblebeachconcours.net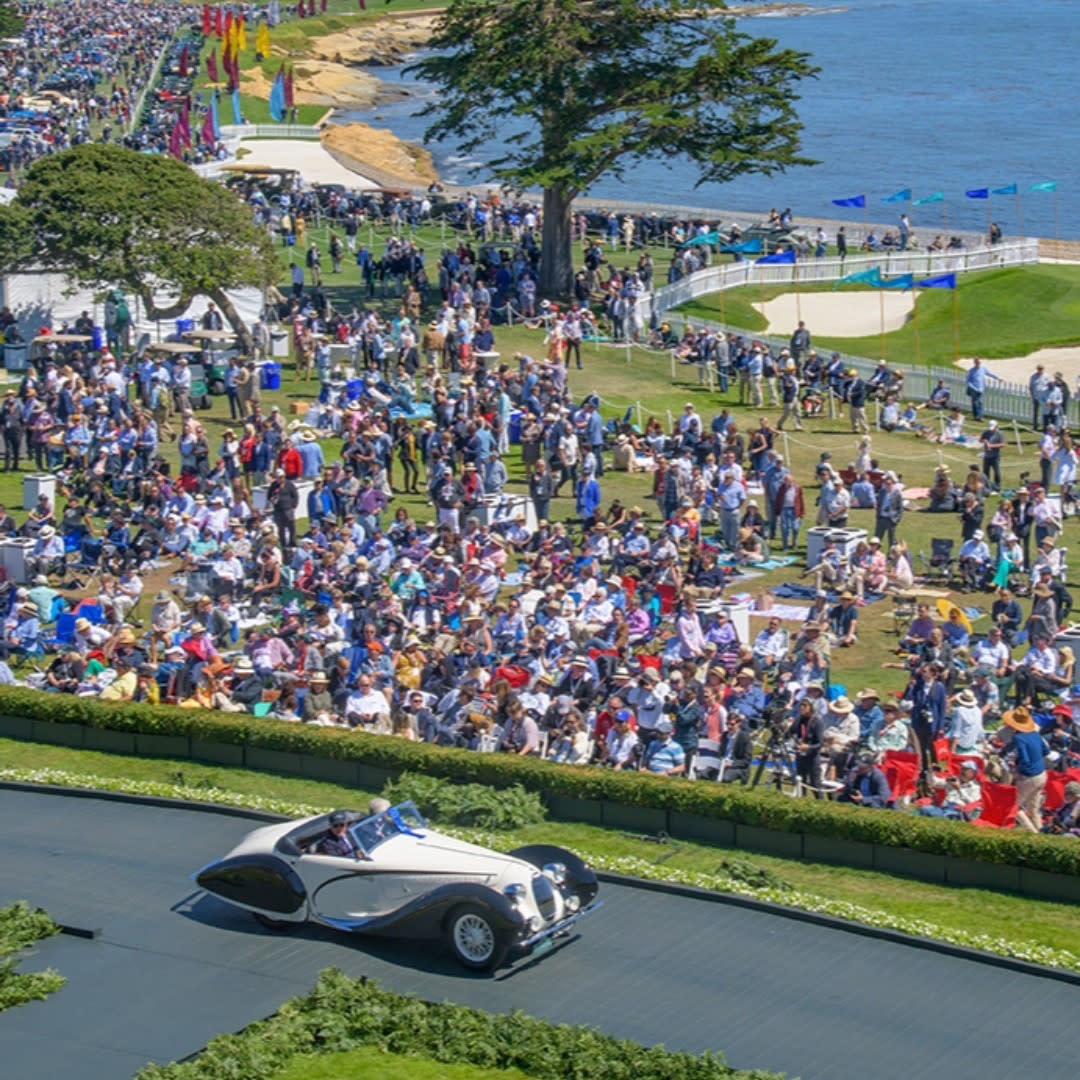 2023 Monterey Car Week features events you won't want to miss like car races, shows, and car auctions. Browse our car week map and official list of events.
Monterey Car Week kicks off with a remarkable collection of historic race cars lining Alvarado Street before racing at next week's Rolex Monterey Motorsports Reunion at WeatherTech Raceway Laguna Seca. Come on down and meet the drivers of these beautiful examples of racing history while enjoying great music and giveaways. This is a great family-friendly event.
Owners of more than 300 historic race cars, most of which are competing days later in the Rolex Monterey Motorsports Reunion, will get valuable track time in a more relaxed and less-crowded environment. A great chance for fans to get up close to these unique cars and watch them perform.
All Porsche's welcome to display. Get excited for the unveiling of this year's long-awaited project, the 993 Classic restoration challenge car!
Time to kick-off Monterey Car Week with hundreds of classic sports and luxury cars, muscle cars, newer exotics, and classic 4x4s line up along 525 Lighthouse Avenue in Pacific Grove to put on a show.
Carmel's world-famous Ocean Avenue will be closed to traffic, and sixteen blocks of downtown will be filled with collector cars and related motorized fun. A fascinating mix of American and Foreign cars will be showcased in front of a backdrop of charming shops, critically acclaimed restaurants and numerous galleries. Open to the public for viewing 10 AM - 5 PM.
Find and buy original auto literature, artwork, badges, advertising signs, model cars, books, magazines, posters and so much more! Meet 20+/- top international dealers in a single venue in a relaxed indoor setting.
Calling all mini, micro, electric, steam and arcane vehicles! The 2021 Little Car Show takes place in downtown Pacific Grove from Noon to 5 PM. on the city's main thoroughfare, beautiful Lighthouse Avenue.
McCall's is returning to the Monterey Jet Center to kick off the Monterey Car Week with their 30th-anniversary celebration! Join in to share their passion for vintage race cars, state-of-the-art aircrafts, the latest super cars, incredible gourmet food and the best of California's wines.
The Motoring Classic will take participants on an epic 9 day journey to the ultimate destination in Pebble Beach. The Motoring Classic participant package includes all meals and accommodations and entertainment en route from Kirkland, Washington to Casa Palmero at Pebble Beach.
Motoring Classic Schedule:
The Tour begins in Pebble Beach at 9 AM. Get a first glimpse of the beautiful cars that will grace the show field on Concours Sunday as the public is invited to view the Tour, without fee, at several points.
An automobilia enthusiast's dream, Pebble Beach RetroAuto hosts a highly curated selection of rare collectibles and memorabilia from the automotive past, to the latest luxury goods and technological tools of the present.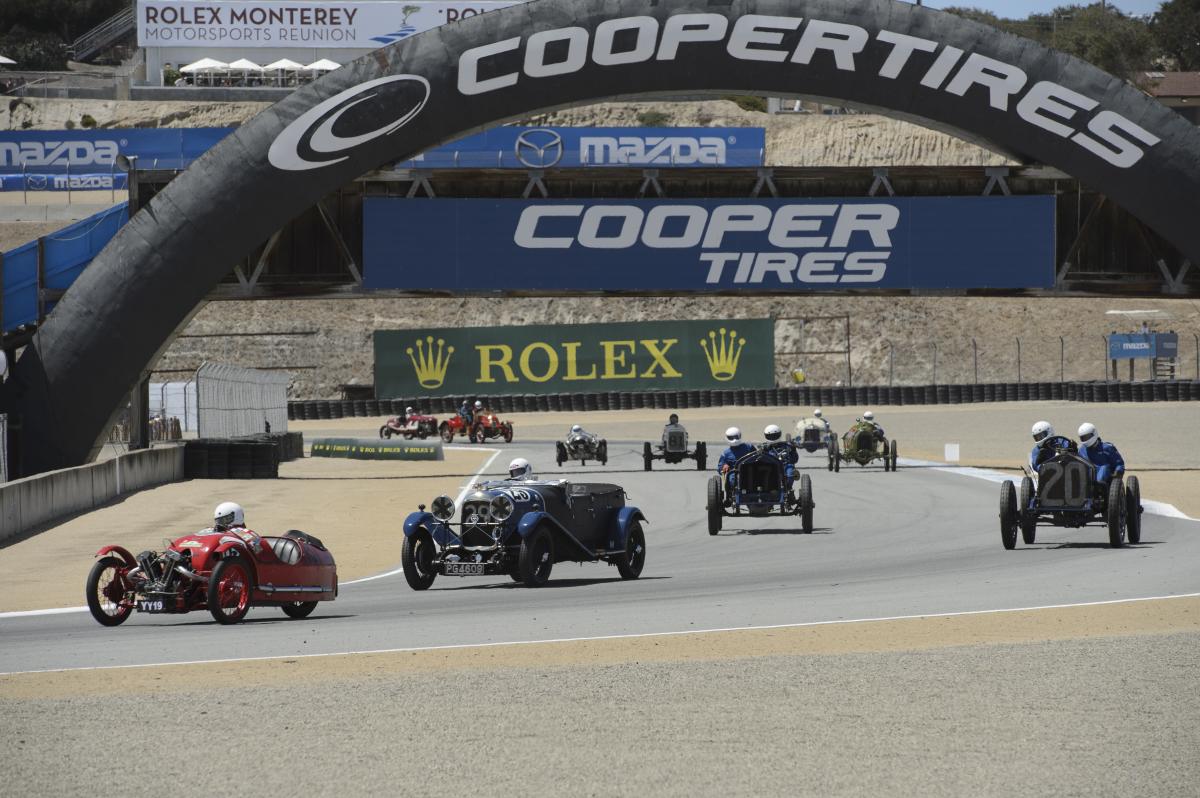 The annual Rolex Monterey Motorsports Reunion is a museum revving to life with hundreds of historic and period-correct race and sports cars from nearly every era. Yet, they are not for show. Drivers race them in corresponding run groups in an attempt to tame the challenging iconic race track before thousands of enthusiastic fans.
For eighteen years,
The Quail, A Motorsports Gathering
has provided an unparalleled and exclusive experience for motorsports enthusiasts and collectors from around the world to enjoy rare collections of fine automobiles and motorcycles in a garden-party setting on the rolling greens of Quail Lodge & Golf Club.
This annual event is geared for those enthusiasts who own, drive, or appreciate all cars, especially Vintage, Classic, Sports, and Luxury vehicles. The Rally Drive will begin at 5pm and follows a scenic route along the magnificent Pacific Grove and Pebble Beach shoreline. The Rally returns to downtown Pacific Grove.
The popular Porsche show, Werks Reunion is showcasing a breathtaking array of Porsches that are sure to excite Porsche enthusiasts! Expect to view a spectacular array of Porsches, from rare classics to current models and everything in between. Display your own cherished car in model specific Porsche Corral or enter the Porsche Judged Field and compete to win a unique Werks Reunion Trophy.
Legends Of The Autobahn is an all-German marque car week event hosted by the BMW Car Club of America, the Mercedes-Benz Club of America, and the Audi Club of North America. The 11th annual celebration of German automotive engineering draws over 400 registered cars along with exhibits from event sponsors. Spectators are regularly greeted by rare and historically significant models, as well as factory-prepared specials.
Meeting at Black Horse Golf Course in Seaside, Concorso Italiano is celebrating the 30th anniversary of the Lamborghini Diablo, The Guiletta Sprints, the historic 2000, the 2600 and the Montreal, and Alfisti will fondly remember the 2015 Duetto 50th anniversary.
Back again to ruin Monterey Auto Week, the Concours d'Lemons has become the "Must Do" event of the week. Crappy cars, lots of laughs, celebrity judges and free admission. It doesn't get much better/worse. Celebrating the Oddball, Mundane and Truly Awful of the automotive world!
An ugly oil stain on the Pebble Beach Auto Week, the Concours d'Lemons returns once again to Seaside, CA on August 14th from 8:00am to 1:30pm! Hoopties, Rust Buckets, Misfits, Mistakes and the worst of the automotive world will be on display and as always celebrity judges will be accepting bribes for our Thrift Shop sourced trophies. The best part is that the show is free for participants and spectators, so you'll get exactly what you pay for.
Ferrari lovers will not want to miss this gathering of vintage and new Ferrari automobiles and a chance to talk to both owners and representatives from the Ferrari Owners Club. The nonprofit beneficiary this year will be Big Sur Food & Wine, who has arranged a wide representation of local wineries to be featured at the outdoor wine reception in the terraced gardens of the Barnyard.
See the latest displays and debuts from sponsors, including Ferrari, Infiniti, Lexus, BMW and Bentley.
The finest collector cars gather on the 18th fairway of Pebble Beach Golf Links to compete to be named Best of Show — the ultimate award for automobiles. Experts critique their elegance, technical merit, and history. And crowds come from all corners of the globe to cheer their favorites.
Sunday Schedule:
Dawn Field opens to car entrants at dawn; Spectators are not allowed prior to 5:30 am (Concours admission ticket required)
8:30 am Judging Commences
10:30 am Field officially opens
1:30 pm–5:00 pm Awards are presented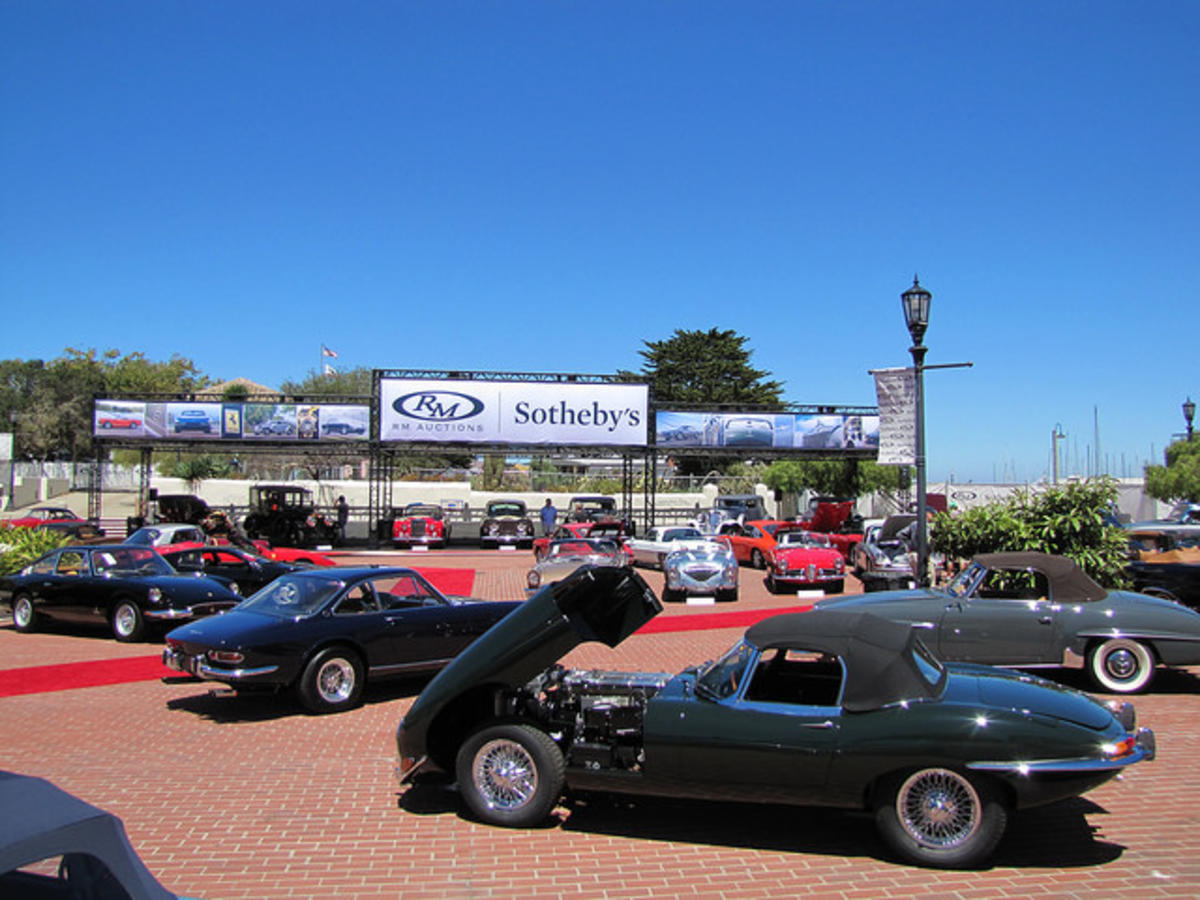 Mecum Auctions, the world's largest collector-car auction company, will offer 600 consignments Aug. 12-14 at its annual Daytime Auction at the Hyatt Regency Hotel and Spa on Del Monte Golf Course. Vehicles to be offered range from prewar classics and vintage muscle cars to luxury and high-end exotics, modern supercars and more, along with approximately 100 vintage and antique motorcycles. As Car Week's only Daytime Auction, Mecum's Monterey event invites guests to enjoy the warm California sun while browsing the beautiful autos and bidding on only the best.
The three evening event will auction over 300 automobiles in its highly interactive, visceral ground level auction arena that provides cars with no separation from the buyers; known as the auction-in-the-round format and only found at Russo and Steele auction events. Find a collection of the highest quality, most luxurious and collectible European sports, American muscle, hot rods and custom automobiles suitable to satisfy any automotive desires with both reserve and no reserve automobiles.
Impressive sell-through rates and many world auction records have been achieved here, spanning the full spectrum of collectible motorcars. 2021 promises a carefully selected line up, which will be painstakingly promoted to the largest worldwide audience in the business.
RM Sotheby's Monterey auction is a long-standing tradition during Car Week. Each year bidders hail from all four corners of the globe for our exciting evening auctions. 2021 will mark the 24th year at the Monterey Conference Center.
The Pebble Beach Auctions offer car collectors the opportunity to not only see but acquire automobiles of impeccable quality, design and provenance.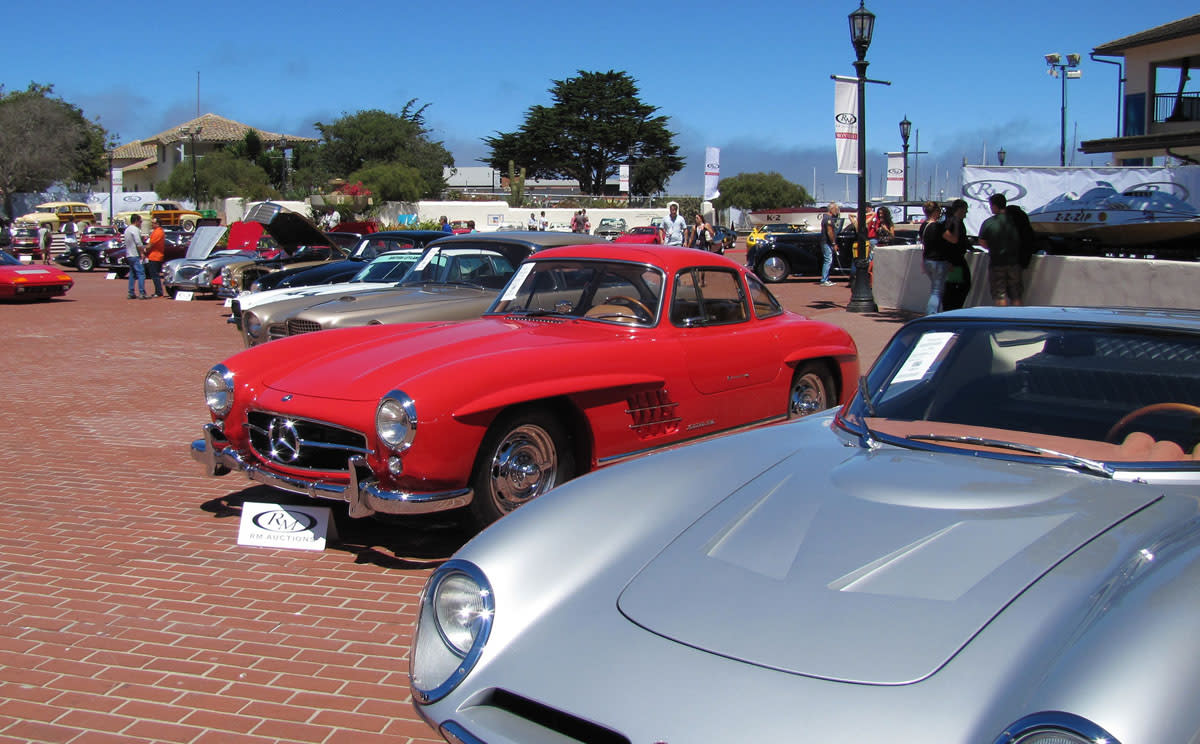 This acclaimed speaker breakfast series now in its 5th year at the Bayonet Blackhorse Golf Course clubhouse, features significant captains of this exotic automotive industry, followed by a scenic drive in Monterey County, and ending at a quaint winery for a delicious lunch, wine tasting and the camaraderie of friends.
Join Car Conversations with Automotive Leaders and Legends to discuss some of the most interesting topics facing the collector car world today.
Last edited: