New Land Rover model line will kick off with an electric-powered XJ-sized luxury vehicle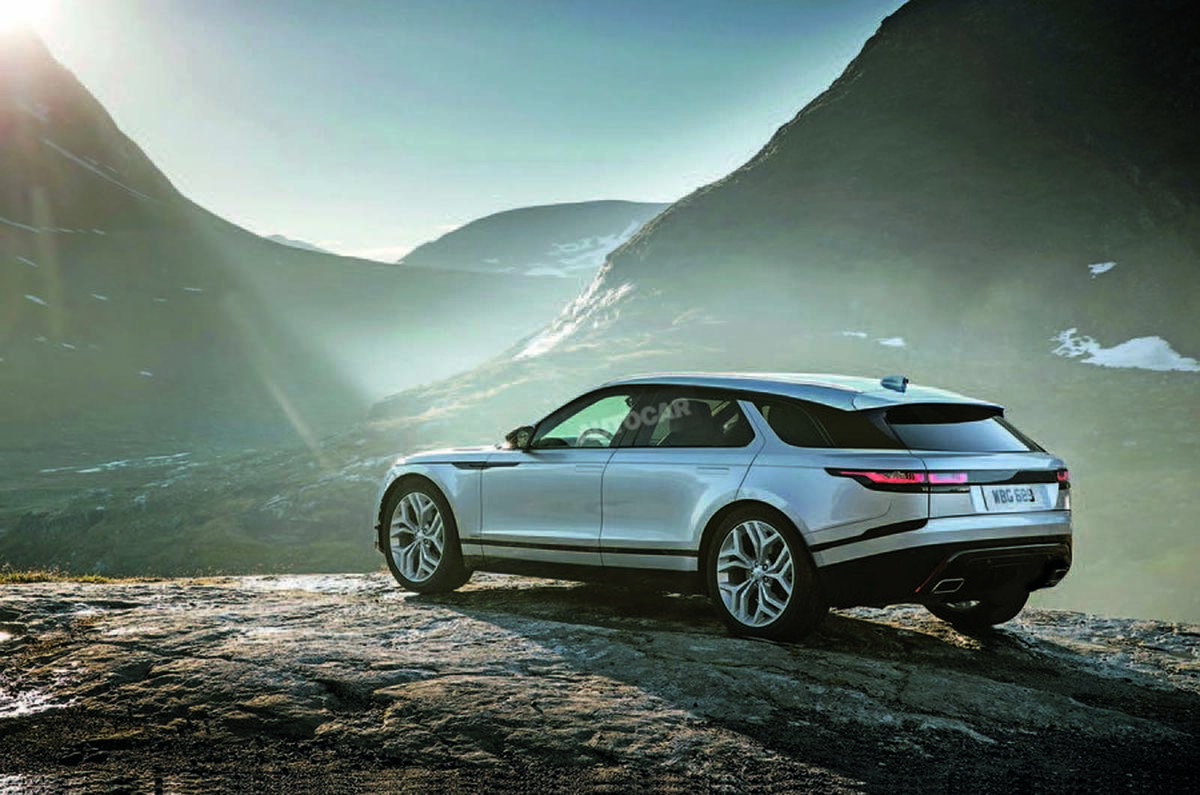 Jaguar
Land Rover
(JLR) will stun the automotive world by launching a new model line, the Road Rover, before the end of the decade, Autocar can reveal.
The first production vehicle will be a premium all-electric model, aimed primarily at markets such as California in the US and China.
The first Road Rover is understood to be a
Mercedes-Benz S-Class
rival in terms of outright luxury and interior craftsmanship but with
 some 'all-terrain' capability. The car will also be tuned 
for impressive on-road dynamic performance, taking advantage of the potential delivered by electric motors.
New Road Rover's expected price and release date
The car could make its public debut at the
Los Angeles motor show
in late 2019, with sales starting soon after. Prices are expected to be pegged at around £90,000 for the top-line versions.
Over time, the Road Rover line-up is expected to develop into a series of more car-like and road-friendly, but still rugged, vehicles.
Hard details about JLR's plans for the new model line are very limited and tight secrecy around the project has enabled it to progress to two years before launch without becoming public.
In fact, Autocar understands that the first Road Rover model is being developed in parallel with the next-generation XJ. The underlying structure for both of these vehicles is a new-generation aluminium architecture that can accommodate both battery packs and piston engines.
It's thought that the new XJ and the Road Rover will both be pure-electric vehicles with twin electric motors and on-demand all-wheel drive. The Road Rover will emphasise extreme luxury — the huge success of the current S-Class has proved that SUVs have not pushed super-luxury saloon cars out of the market — and it is also expected to have height-adjustable suspension for a degree of all-terrain ability. A range of at least 300 miles is predicted, as well as a 0-60mph time of under 5.0sec.
JLR has to compete head-on with premium-brand rivals such as
Porsche
and
Audi
, which are both launching luxury EVs in the next two years. Perhaps the closest rival to the new Road Rover is Audi's
E-tron Sportback
, which is due to be launched in 2019. This also has all-wheel drive and an expected driving range of 300 miles in ideal conditions.
There is no hard news on whether the Road Rover will have its own stand-alone design language. However, it is likely to build on the look of the Velar, emphasising taut and very clean surfaces, and it will have more of a shooting brake profile than other high-end electric SUVs.
The new
XJ
and Road Rover, along with Jaguar's electric
I-Pace
compact SUV, will be part of JLR's plan to meet stringent new Zero-Emission Vehicle (ZEV) sales targets in California.
The calculations behind the ZEV programme are extremely complex and intended to ensure there are at least 
1.5 million electric or hydrogen fuel-cell vehicles on California's roads by 2025. It is thought that JLR will need to ensure that somewhere between 16% and 25% of all its sales are of battery-electric cars by 2025. Moreover, at least nine other US states have adopted California's ZEV plans, putting extra pressure on car makers.
The adoption of a new brand for a range-topping electric vehicle might be seen as an unnecessary risk, especially considering the profile and strength of the Range Rover brand. However, there are a number of reasons why JLR bosses concluded that an electric Range Rover was a stretch too far.
First, the off-road ability
 of a Range Rover model cannot be compromised and
 a fully electric vehicle with
a substantial battery pack would have been a significant technical challenge, especially in terms of waterproofing the powertrain.
Second, extracting the maximum real-world range from a battery-powered car is essential and this makes aerodynamic performance a crucial part of the calculation for a new model. The frontal areas of the Range Rover and Range Rover Sport are far too large to work efficiently as battery-powered vehicles. Indeed, the
Tesla Model X
is probably about as tall as any EV is likely to get.
Third, JLR strategists have 
a clear eye on the longer-term future of the brand and what's expected to be a medium-term aim of hitting annual sales of one million units. Although Jaguar has made huge strides thanks to the
F-Pace
(and the upcoming
E-Pace
will also boost the brand significantly), sales of Jaguar road cars are becalmed.
According to JLR's figures, Jaguar sold 94,000
XE
,
XF
and XJ models in the 2016/17 financial year. Even with a sales boost from the
XF Sportbrake
, Jaguar's road cars are unlikely to make up serious sales ground in the next few years.
JLR bosses have clearly concluded that, in order to meet the million vehicle target, they need to continue to exploit the huge market shift towards crossovers and SUVs, while also hedging their bets by building premium vehicles that are more fuel efficient and less like conventional off-roaders.
A significant underlying issue for JLR's business is the risk that the market could turn against what are often parodied as 'Chelsea tractors': large
 and imposing SUVs such as 
the three biggest Range Rover models and the F-Pace.
By establishing a new brand that is a genuine 'crossover' between luxury road cars and all-terrain-capable vehicles, JLR would not only improve
its chances of growing significantly and profitably from last year's sales of 604,000 units, but also spread the risk of any customer shifts in the global new-car market.
Analysis: Jaguar Land Rover is thinking big and spending big
The most recent financial report makes clear just how much JLR is spending on expanding the business for the future.
The company says that in fiscal year (FY) 2017/18, it will invest between £4 billion and £4.35bn in new products and the factory that is being constructed at Nitra in Slovakia. This will specialise in the construction of aluminium-bodied vehicles and the first model to be
built there will be the new Discovery, according to JLR's annual report.
Such is the rate of investment that JLR's profit margin will slide significantly. In the first quarter of FY 2017/18, the profit margins were down to 7.9% from the 12.5% in the first quarter
of FY 2016/17, even though revenues crept up to £5.59bn from £5.35bn and sales grew by 4.7%.
Between April and June this year, sales jumped by 16% in North America and 30% in China but fell 14% in the UK and 14% in other overseas markets.
However, JLR is well placed to power over these setbacks. Sales of the Velar are ramping up and the E-Pace will go on sale towards the end of this year.
New Road Rover model to launch in 2019 | Autocar