Fitment is for a glass roof. Have boxes, manuals, keys, very much like new. Does not fit my pano roof Model S. Believe fitment is good through 2017, but please confirm.
For clarity sake, I included a photo of my roof, which this system is NOT compatible with.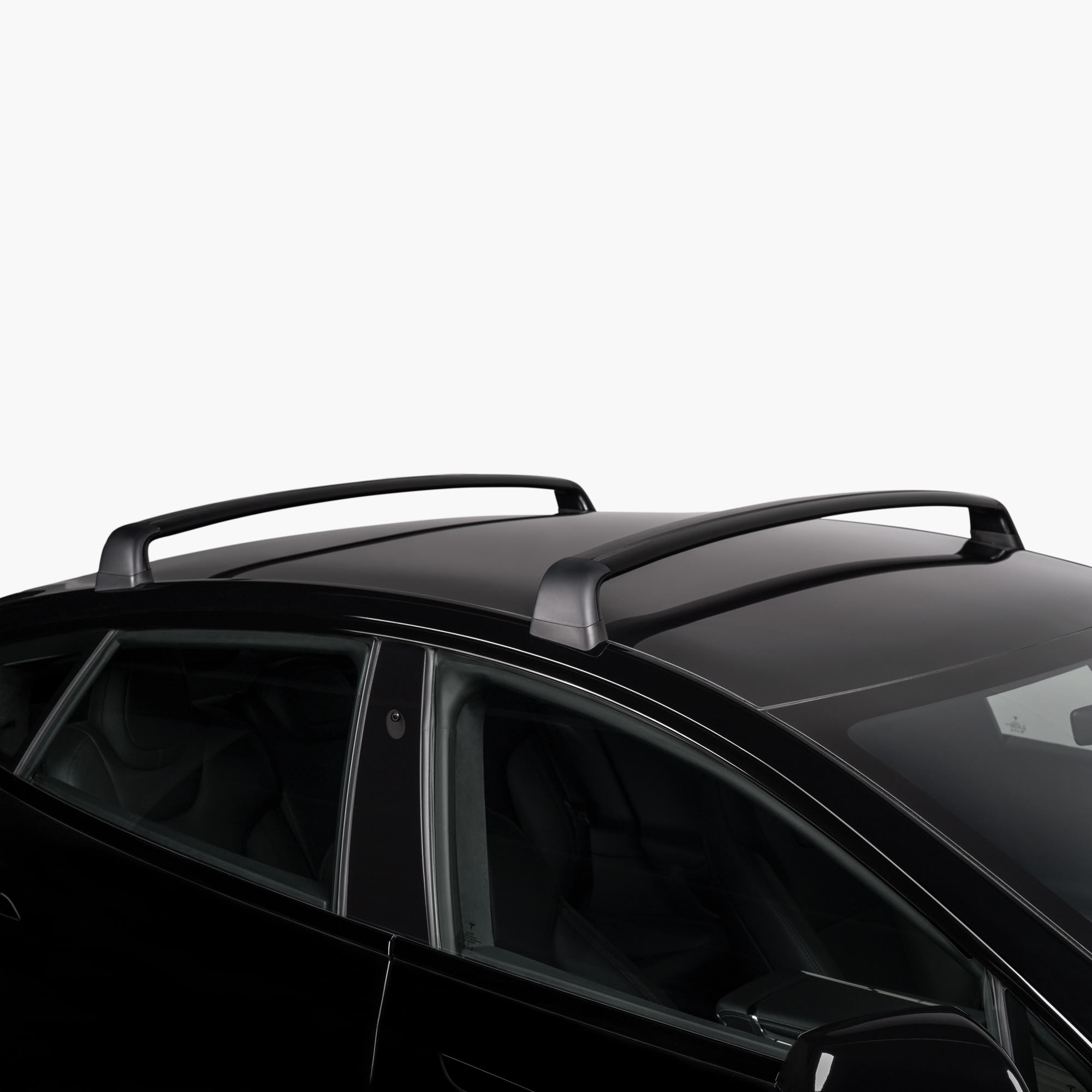 Model S Roof Rack – Glass Roof was designed and engineered from the ground up for maximum aerodynamic efficiency, minimal interior noise and impact to range. The ultra-sleek attachment mechanism featuring die-cast towers and integrated locks makes for easy installation at home. The aluminum...
shop.tesla.com