Hi TMC, without further adieu I would like to introduce Tesla Motors Club's newest vendor, RW Carbon. Having made our name known in the BMW and Mercedes communities, we are currently broadening our scope to the Tesla community. Located in Southern California, RW Carbon was created by enthusiasts for enthusiasts, so we know exactly what's important to our customers- quality, fitment and customer service. As past and present consumers we have been on the other side of the coin and it is about time to have a place where enthusiasts will be treated like as fellow friends. RW Carbon's team is comprised of vehicle specialists who know your car inside and out.
What makes RW Carbon different?



We pride ourselves on our industry leading customer service, and have a unique selection of great fitting and high quality parts for your Tesla. Unlike others, we stock a large array of our parts and quality control every product that ships out from our Southern California facility. Our products are all backed by RW Carbon's fitment and quality guarantee.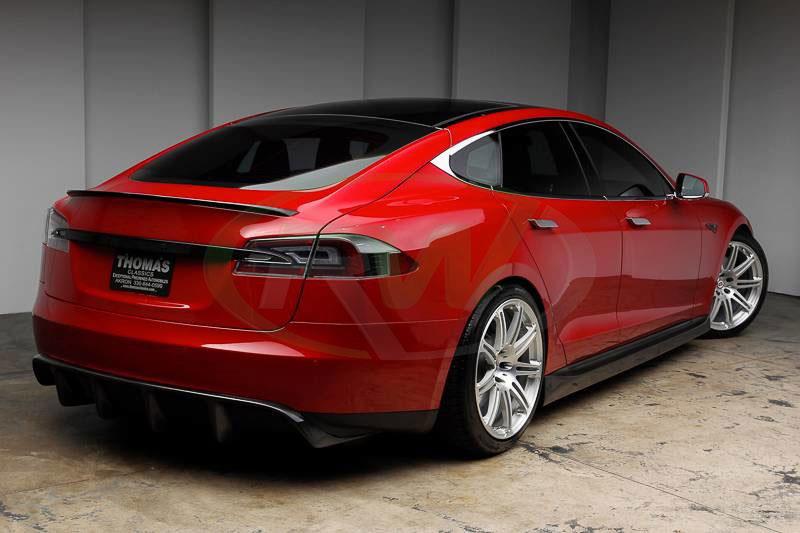 So what do we currently have in stock?



At the moment, we currently carry carbon fiber products for the Tesla Model S. These products include a front lip spoiler, a rear diffuser, and two different trunk spoilers. We are currently in search of a local customer willing to have us install these parts on their vehicle and take photos for use on our website, of course with a large discount in pricing.
At RW Carbon, we are looking forward to working with you for all of your carbon fiber needs and interests. Thank you for having us!