Had about 14k miles when I replaced them with a set of Tsportlines. The wheels balance perfectly and the covers look brand new. There are some small marks on the wheels where the covers attach which can be seen in the pictures if you look closely.
For sale up on eBay, $900 shipped. Buy em there if you want them. EBay's shipping discount pretty much pays for the auction fees so there's really no point in going around them.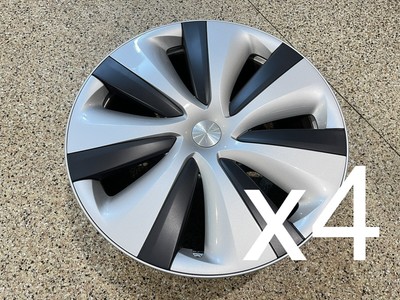 These are OEM Take Offs in excellent condition. This is for four rims and aero covers only - tires and TPMS sensors are not included. These were take offs from a 2020 Tesla Model S and are an exact fit for Model S and X.