Launch Date: May 21
Launch Window: 5:37pm EDT (2:37pm PDT, 21:37 UTC)
Launch site: LC-39A, Cape Canaveral, Florida
Booster Recovery: LZ-1
Booster: B1080.1
Dragon: Crew Dragon, C212.2 Freedom
Mass: Crew Dragon: 12,519 kg (27,600 lb)
Orbit: LEO - ISS
Dragon Return - May 31
Yearly Launch Number: 34
Crew:
Commander: Peggy Whitson, USA, Axiom Space
Pilot: John Shoffner, USA, Commercial Astronaut
Mission Specialist 1: Ali AlQuarni, Saudi Arabia, SSC
Mission Specialist 2: Rayyanah Barnawi, Saudi Arabia, SSC
A SpaceX Falcon 9 rocket will launch a Crew Dragon spacecraft on the program's 10th flight with astronauts. The commercial mission, managed by Axiom Space, is commanded by former NASA astronaut Peggy Whitson. Paying passenger John Shoffner will serve as pilot of the mission. Two commercial space fliers from Saudi Arabia, Ali AlQarni and Rayyanah Barnawi, will also be on the approximately 12-day mission to the space station. The Crew Dragon will return to a splashdown at sea off the coast of Florida. The Falcon 9's first stage booster will land at LZ-1 11 km south of the launch site.
Creating a thriving home in space that benefits every human, everywhere.

www.axiomspace.com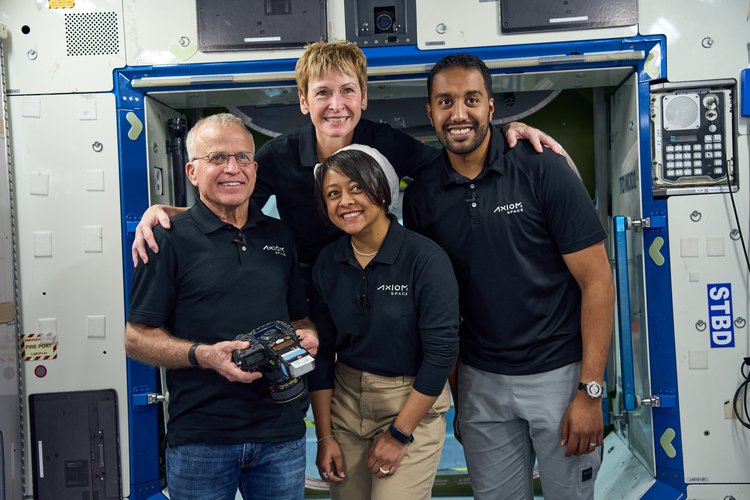 Last edited: