Another set of Ohio Turnpike Superchargers getting installed this year. The Turnpike already lists this on their website, which is pretty cool! I asked Turnpike support about upcoming installations and they said to watch this site for updates:
Electric Vehicle Charging
(Screenshot below.)
Maybe someone can get some photos if they're heading that way. (Based on some other Turnpike plazas we should see some markings and construction soon.)
Directly from Tesla:
Target opening in Q3 2022
West Unity, OH | Tesla
The Indian Meadow Plaza (westbound) is located at 41.60572527149462, -84.40764461296725 and the Tiffin River Plaza (eastbound) is located at 41.60356547973486, -84.40772333156042
@Big Earl
@Crew Dragon
@ItsNotAboutTheMoney
I wasn't familiar with this location, but here it is on a map and it's relation to Toledo and the Indiana state line.
Also where I originally saw this, on Drive Tesla Canada's website: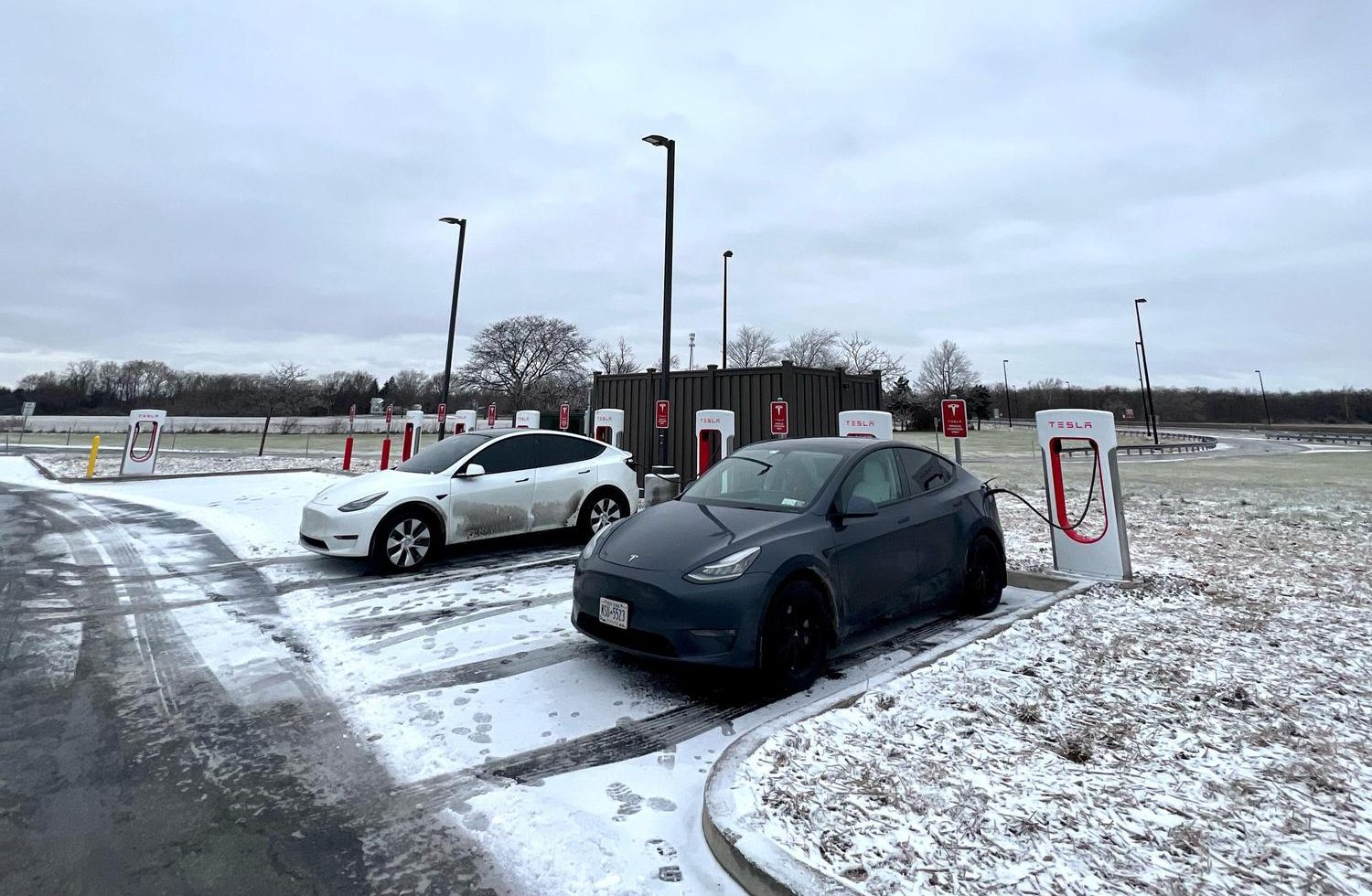 Travellers on Ohio's Interstate 80 will soon be able to enjoy a Supercharged voyage across the state. In December, Tesla opened 2 Supercharging stations at the Wyandot and Blue Heron service plazas in Genoa. This week, [...]

driveteslacanada.ca
Last edited: