Google translate:
In this version, the new function Stop Mode
Stop Mode "Stop Mode" adds a new setting called "Keep", which is the same as the previously available "Slow" and "Rotate" (previously disabled "Vehicle" behavior) settings. After the vehicle is set to maintain the vehicle, the energy recovery brake will continue to be used when the vehicle is lowered to a low speed, and the vehicle maintenance will be implemented after the vehicle is stopped. The "Keep" setting continues to use energy recovery braking at speeds below approximately 5 mph (8 km / h) to maximize cruising range and reduce brake wear, see the Owner's Manual for more information. To change the "Stop Mode" setting, please click on "Control > Drive > Stop Mode."
Departure according to your schedule, with the "Start on Time" function, it is easier to get the vehicle into a comfortable driving state. Connect the power to the vehicle and select the required driving time, you can easily go to any location (such as residential). After setting the time, the vehicle will complete the charging before the peak electricity billing period (6 in the morning) to reduce the electricity bill. And ensure continuous implementation of energy recovery braking to improve vehicle performance.
Temperature control can also be automatically activated to achieve the desired temperature within the set departure time.
Scheduled Departure DEPART AT OFF START CHARGING AT schdos cheanges g btoce is groa Kinga irimce shc otoctka be set ds Ke 8 00 AM WEEKDAYS ALL WEEK To enable "Start on Time" for your current location, go to "Charge > Appointment and select and set "Departure Time", and select "During Time" to apply Whole week or weekdays. Selected whole week "after. X
Then select and set the departure time", and select the "Start on time" check box to achieve "Only workday pre-adjusted cab temperature". Applicable to the whole week or weekday. After the selection of the whole week.
Note: When the remaining battery level is less than 20%, the "start on time" will not be able to pre-adjust the cab temperature. This feature replaces the previous Smart Temperature Preset and has improved functionality.
Power Increase Power Increase vehicle power is increased by approximately 5% to improve acceleration and performance.
Auto-navigation auto-navigation is enabled when you get on the bus A route to a possible destination. Auto-navigation will arrange the route according to the upcoming calendar schedule, such as leaving home for work in the morning (Monday to Friday), coming home from work in the afternoon or evening (Monday to Friday) To adjust auto navigation, click on Control > Navigation > Auto Navigation. To set up your home and work address, click on "Navigation", then click on "Residential" or "Company" and enter the address as needed, then click on "Save". This version has been partially refined and bug fixed.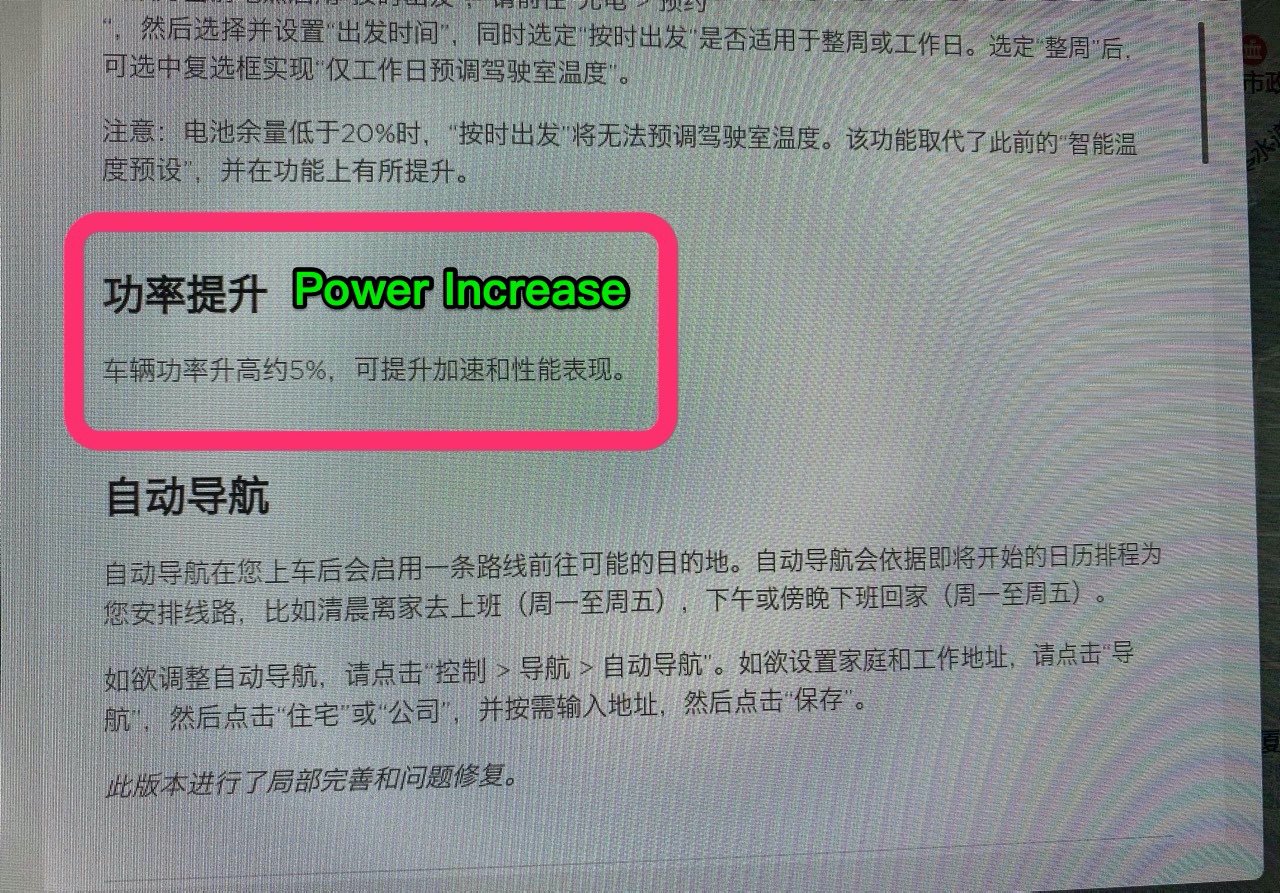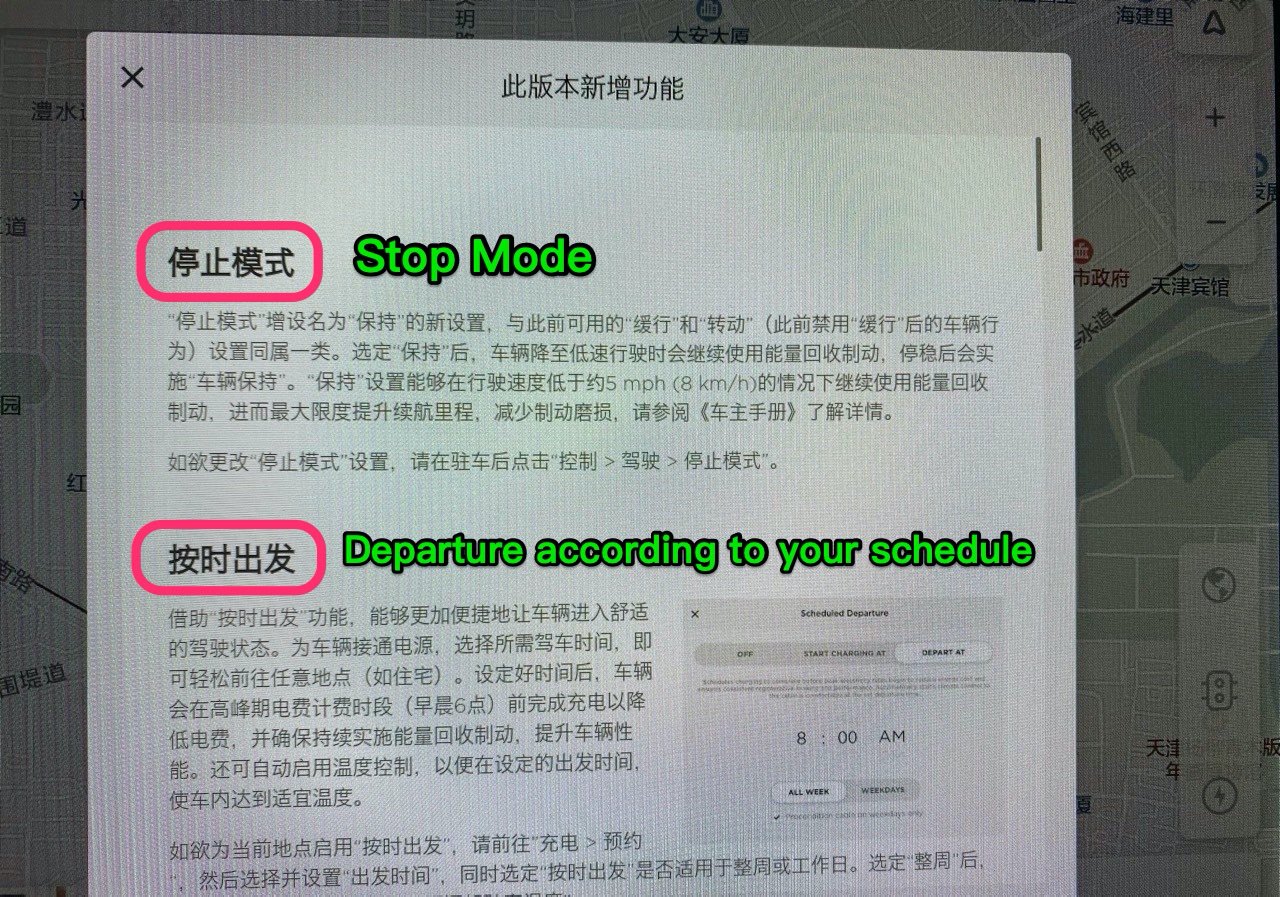 Stop mode will be much appreciated. 5% more power seems to be for the model 3 only.