The famous Tesla Tequila is available to buy in the UK..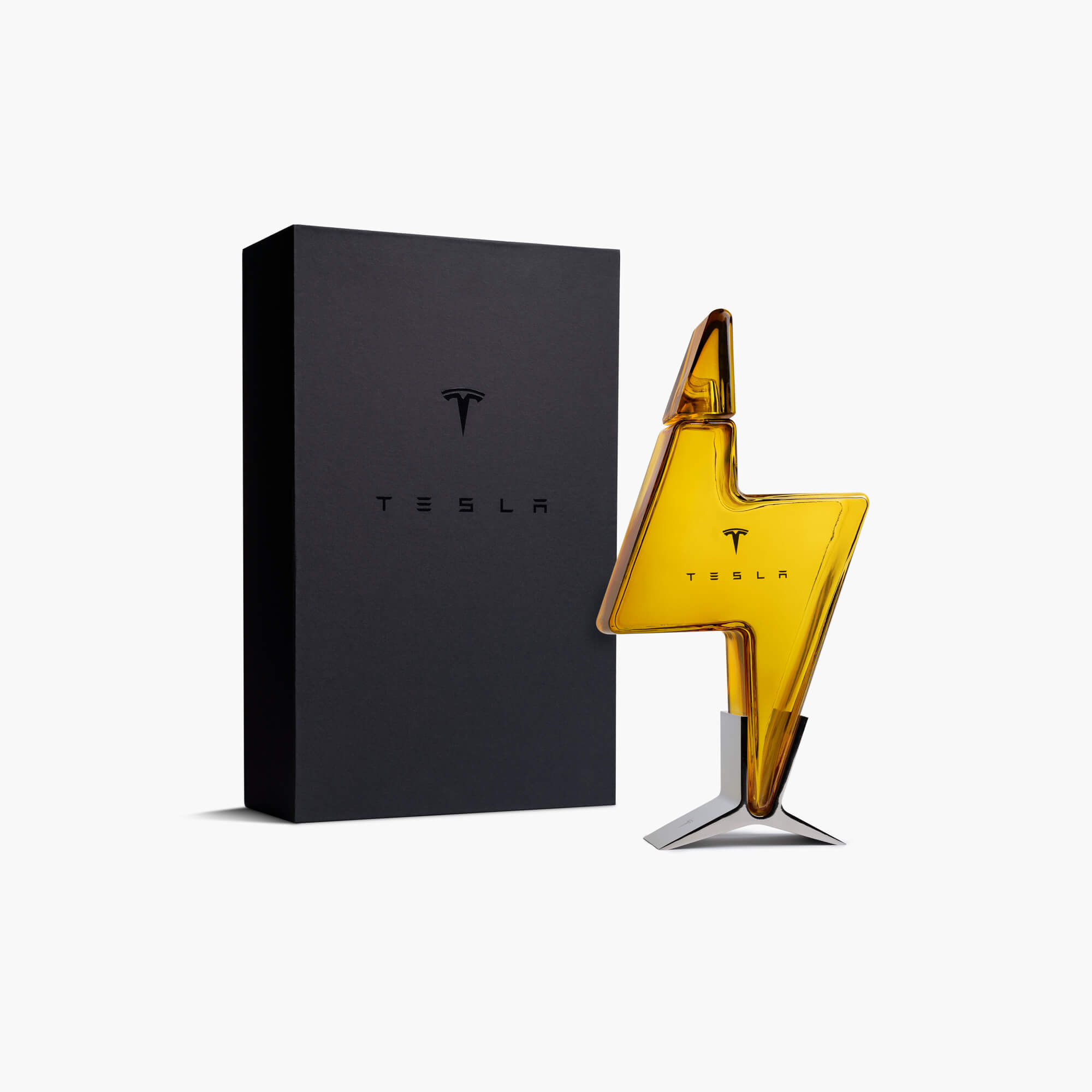 Inspired by Tesla Tequila, the Tesla Decanter is the perfect addition to your home bar. With a lightning bolt silhouette, each hand-blown bottle holds up to 750 mL of your favorite spirit. Featuring both a Tesla wordmark and T logo in gold and cradled atop a polished metal stand for prominent...
shop.tesla.com
...albeit without any actual alcohol in it, for
£130
.
I'm torn between thinking it's not the worst way to spend that sort of money, on a bit of
objet d'art
, assuming Tesla haven't made like a million of them. At the same time it's £130 for a glass decanter.
Interestingly empty ones are going for like $300 odd on eBay USA...