(Hope this is the right place to post, didn't find a category for Autopilot in the Model 3 section)
Hi all!
First, I must start with a disclaimer. I live in the UK,
this means the Model 3 is quite a wide vehicle in comparison to some other cars on the road, and can in some places be larger than the lane.
A week ago I had my Model 3 Performance delivered, and man... It's an impressive machine! In the typical Tesla fan fashion, I've been trying out/'training' Autopilot in as many places as possible! After a week of usage in all kinds of situations, these are my thoughts on the current state as of '2019.36.2.1'.
1.
Autopilot doesn't know how to deal with lanes splitting into 2.

In a lot of Europe, lanes don't split into 2 where 1 lane continues straight unless you're joining a dual carriageway. For left and straight filter lanes, generally your lane will split into 2 to your left and right. (Easier to describe by image!)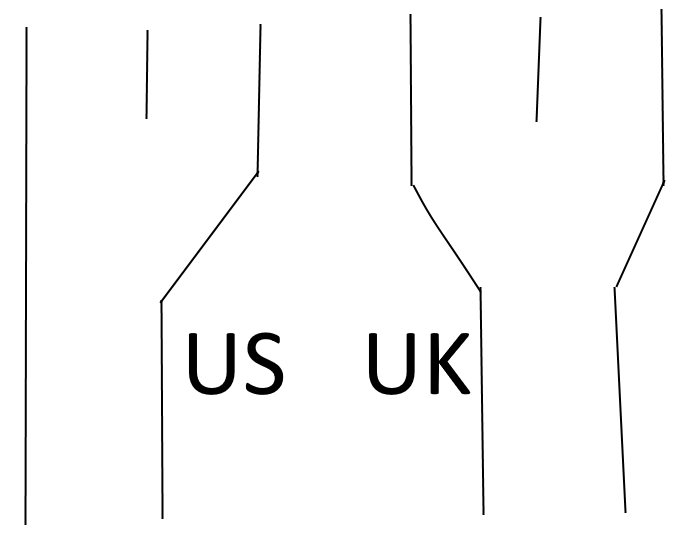 (Excuse me professional art...
)
This generally leads to Autopilot driving between the 2 lanes and either making a very sharp swerve into whichever lane it was closest to being in, or, simply telling you to take over immediately.
Maybe when Autopilot is intended for use on normal roads instead of just highways navigation will assist it in going into the left/right lanes!
2.
Autopilot REALLY loves being in the exact centre of the lane, regardless of if your mirrors are hitting hedges or if it could curb you on corners.
This feels like it's a very EU-specific problem as our lanes are (generally) nowhere near as wide as they are in the US and as stated before, the Model 3 is quite a wide car by EU standards.
I've had it brush a bit of a hedge before with a wing mirror, of course, I'm paying attention and I'm always 100% ready to take control and move further into the road, but this issue is very common.
Because the vehicle sits exactly in the middle of the lane at all times, it doesn't consider that the lane is only the width of the vehicle, meaning on corners it's VERY close to curbing the wheels, it's always running over grids/all the trash on the edge of the road, and can also hit obstacles sticking out into the road.
I imagine this could be solved by having the vehicle try to keep a certain distance from the edge of the road rather than always insisting on being in the centre of the lane.
3.
Autopilot does a lot of 'barrelling'.

So by 'barrelling', I mean it floors it up to the 'national speed limit' of most back roads in the UK which is 60mph, then last second sees a corner and slams on to sometimes as low as 25mph, which inside the car feels... Interesting, to say the least. It's not very comforting...
The car needs to see corners coming sooner, or at least assume from the width of the road, or its condition, or something, that just because the speed limit of that road is 60mph doesn't mean it should be doing that. Obviously right now we can set the max speed, but having that default to 60 on back roads then trying to scroll it down as the car barrels towards corners approaching 60 is far from ideal.
4.
Autopilot has issues with junctions that don't have an edge of carriageway line at them.

Best explained what I mean in this image: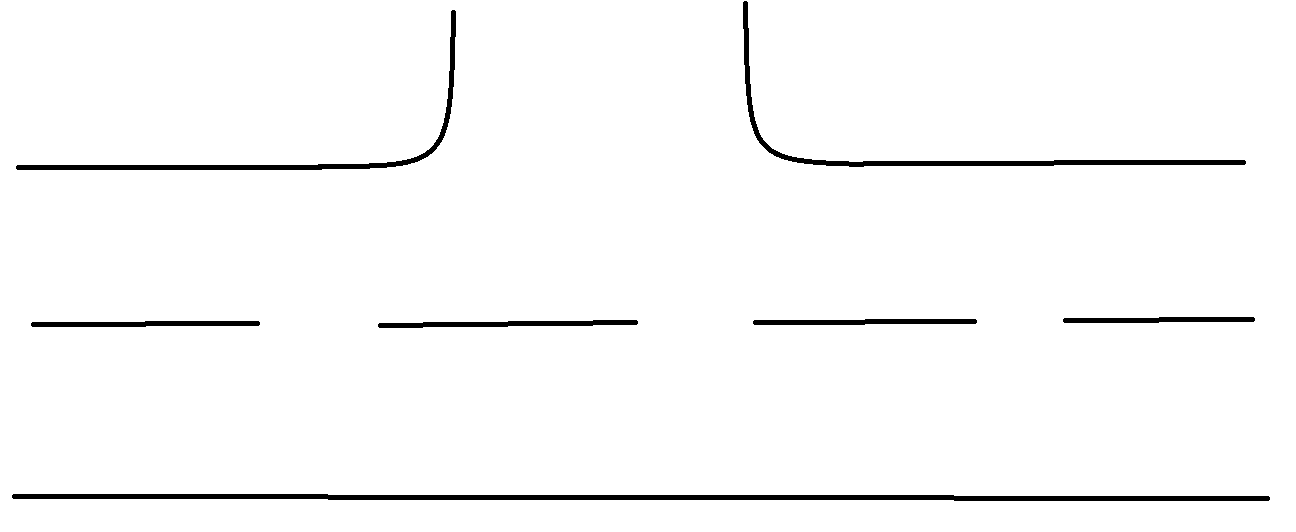 (Note there's no lane markings for the edge of the road where that junction/intersection is. This is really common in a lot of Europe.)
This is a really big issue, and a very dangerous one if you don't notice it happening. Generally, the car is smart enough to know the lane doesn't expand that far, but it still moves over a bit, sometimes it moves over close enough that it's aiming straight for the curb on the other side of the junction. I've never left it to the very last second to see what it does, I'd like to keep the bumper and front left axle of my car ideally. Regardless, it needs work.
Conclusion:

Autopilot is shockingly good! It's amazing technology, and I'm more than happy to provide training data for the neural network that runs it. I'm really excited to see it improve over time.
On motorways, it's 'nearly' flawless! Though it does try to merge into other vehicles when joining the motorway instead of slotting in behind them!
At night, Autopilot works flawlessly too, even on narrow country roads. Of course, it has the issues I mentioned above though!
In traffic, it's a god-send. It follows nicely behind other traffic and gives them room, it also handles vehicles pulling out in front of it perfectly most of the time!
To be clear... This isn't intended as a 'omg autopilot sucks and is dangerous please delete' post or anything! It's just, in the course of a single week, what I've taken away from how Autopilot performs in the UK. Nothing more, nothing less.
Let me know how Autopilot has worked for you guys! It'll be great to know what issues are EU-specific due to our roads.
Thanks for reading!
Last edited: