So at the time of creating this post, the 21/22 MS isn't out yet but hopefully will be delivered by the summer. I'm guessing if that happens there will be a flood of used MS hitting the market. I'd really like to set up a place where we can have an MS-used checklist of sorts. Currently, it seems that the Tesla site has the best inventory but the scariest purchasing process. All the posted vehicles I've seen only have generic graphic photos and you can not see pictures of the vehicle before purchasing it. With this kind of process, you may ask yourself, "why would I buy a used MS from Tesla?" The unfortunate truth is in the end they are the only sellers you can trust when it comes to the features of the vehicle. I've seen many stories of people purchasing vehicles from dealers thinking or even know the vehicle has certain features but are turned off as soon as ownership is transferred. The Tesla community is such a great community and I hope this post can help everyone. I'm hoping through this post we can even help people find the cars they are looking for. In the end, we all like EVs for various reasons and would want anyone who wants to experience an EV, the ability to do so. I'll do my best to update the categories and add new ones to help everyone out. If you have any input, please post it. By the way, I'm not affiliated with anyone for anything, just thought this would really help. Off the top of my head I can think of three main categories:
What Features Are Available
75/D
85/D
90/D
P90D
100D
Long Range
P100D
Where To Buy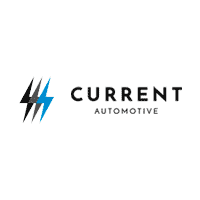 Current Automotive offers pre-owned electric vehicles that will save you money and are fun to drive. Find EV. Buy online. Get it delivered.

www.currentautomotive.com
Find your next car on AutoTempest! All the used car sites in one search, including craigslist*, Cars.com, AutoTrader*, eBay and more. (* No affiliation)
www.autotempest.com
What Issues To Look For
Exterior​
Body Gaps!!!!!​
MS w/Sunroof seal damage and water leaking​
Headlights failure​
Presenting door handle failure​
Rear Hatch water leaking​
Degradation of the Battery​
Lose of Supercharging​
​
Interior​
Molding Separation​
Yellowing around the main display​
Some features not being available unless you have MCU2​
Malfunctioning Cameras​
​
​