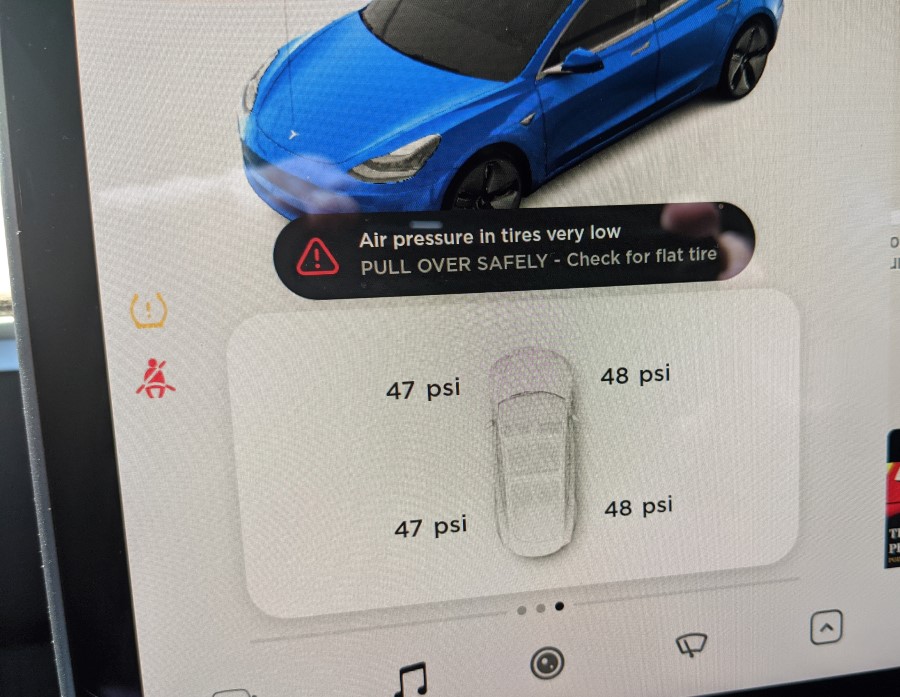 Background: A few days ago I had a flat tire, left rear, ran over a screw. Yesterday roadside assistance came and patched it, and set all four corners to 45psi. Got in this morning and the car was still alerting that a tire was low, until it had time to measure psi and show 45s across the board. But after ten minutes of rolling down the highway, the numbers rising a little at highway driving temperature, the alert came back on.
I didn't sense any problem, definitely didn't hear the tire shredding away at 70mph, and decided - as a general software sort of guy - that the psi measurements were way more likely to be the accurate indicator. The alert software just may not have gotten the word that tire pressure was good.
In addition, I had a software update (to 2021.4.18.2), which happened while the tire was flat, which might have confused the data...
I pulled over when it was comfy to do so. Tire was fine, PSI measurement was correct. I rebooted the car and haven't gotten the alert since.