I just took the plunge on a new Model S Long Range (the discounts were too tempting), so it's time to sell my beloved 2015 P85D+. I'm actually surprised at how sad (and almost regretful) I am writing this.
The P85D is arguably the best Model S that Tesla ever made, during a time when they were putting their focus on showing how great an EV can be instead of scaling and reducing costs.
It has every option available at the time, except the Ludicrous upgrade. Built in early 2015, it has the rare "plus" suspension with larger anti-roll bars and stiffer bushings which makes it handle like it's on rails and feel super connected to the road.
Includes Enhanced autopilot with auto lane change and self parking. This is the single camera Mobileye version with front facing radar, which is rock solid for highway driving and traffic jams. No phantom braking, ever. And it has the very reliable USS for park assist and summon (yes, in 2015!).
Features and options include:
Grey Metallic Paint (same as Midnight Silver Metallic)
Light gray, genuine leather "Next Generation" seats
Obeche gloss wood interior
Alcantara headliner and dash
Panoramic moonroof that actually opens so you can feel the sun and wind in your hair (a long gone feature)
Plus suspension with stiffer shocks, 2mm thicker anti-roll bars, stiffer bushings (only offered on the P85+ and the P85D for the first few months)
19" alloy wheels
Rear facing seats - fits 5 adults + 2 kids!
Free, unlimited supercharging (for the life of the car)
MCU2 upgrade with Netflix, Youtube, etc.
Ultra high fidelity sound
Free premium connectivity
Insane mode with 0-60 in 3.1 seconds
Tech package wuth illuminated door handles, Xenon headlights, LED bend lighting, fog lights, power tailgate, auto dimming mirrors, homelink, seats & mirror driver profiles with memory
Winter package with heated front and rear seats, heated mirrors, heated steering wheel
Summer and winter floor mats
Spectra PhotoSync 55% tint (75% on the windshield)
52K miles.
Rated range based on extrapolation from 90% SOC is 239 miles.
Maintenance and upgrades:
Replaced 12V battery
Replaced all 4 door handle mechanisms
Replaced on-board charger
Upgraded EMMC / replaced daughterboard
MCU2 / Infotainment upgrade (computer + driver and center screens)
New Continental EXTREMECONTACT DWS 06 PLUS tires
Air filter replacement, AC service, brake caliper check and lubrication
Hand washed only, always parked in the garage. Charged to 80% less on a 14-50 NEMA. Supercharged only a handful of times on roadtrips.
Clean vehicle history / CarFax. Someone backed into the rear driver's side corner last year in a parking lot, leaving a few dents. It was repaired at a top tier, Tesla certified body shop that services Teslas and high end exotics, and looks flawless / like new. Photos and documentation provided on request.
Free VIN Check Reports and VIN Check - Report Summary
A few scuffs here and there and some discoloration on the trunk cover (see photos), but overall the car is in nearly perfect shape. It looks great, is solid all around, and is super fun to drive.
Photos:
Hoping to find someone who can appreciate the rarity of this car and will take care of it.
UPDATE - Cars and Bids auction is live: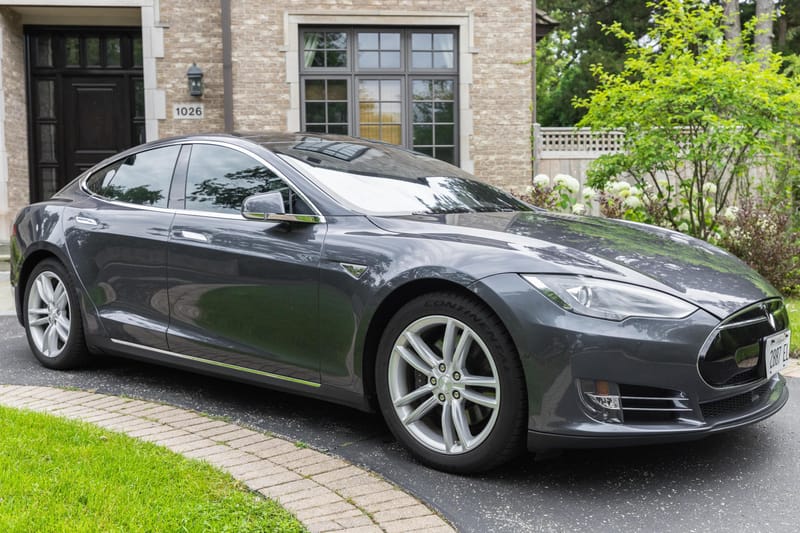 This 2015 Tesla Model S P85D is for sale on Cars & Bids! Auction ends August 3 2023.

carsandbids.com
Last edited: