Just wondering if all facelifted/refreshed non-nosecone P90D or P90DL cars came with teh V3 battery?
The refresh kicked in around VIN # 139,000 and up, production was in April 2016 and later.
Just wondering if ALL of those cars got V3 batteries, or if some still had V2 etc.
I've included a poll - this is ONLY for facelifted/refreshed P90D/P90DL cars as that's the data I'm trying to find.
If you have a facelifted P90D or P90DL and want to know what battery version you have, park the car with the wheels cranked all the way to the left, then lay down and get a look in behind the front right wheel at the battery on the passenger side up at the front ...there's a sticker with a digi bar code and the part number right in the middle.
V1 = 1063792
V2 = 1071394
V3 = 1088792
It would always be helpful if you answer the poll to also mention your short VIN code (the last 6 digits) to help gauge when the V3 started appearing if it indeed was sometime after the refresh. You can always just post the first 4 digits if you're VIN shy
Thanks
this pic is of a V1 battery 106-3792-00-A part number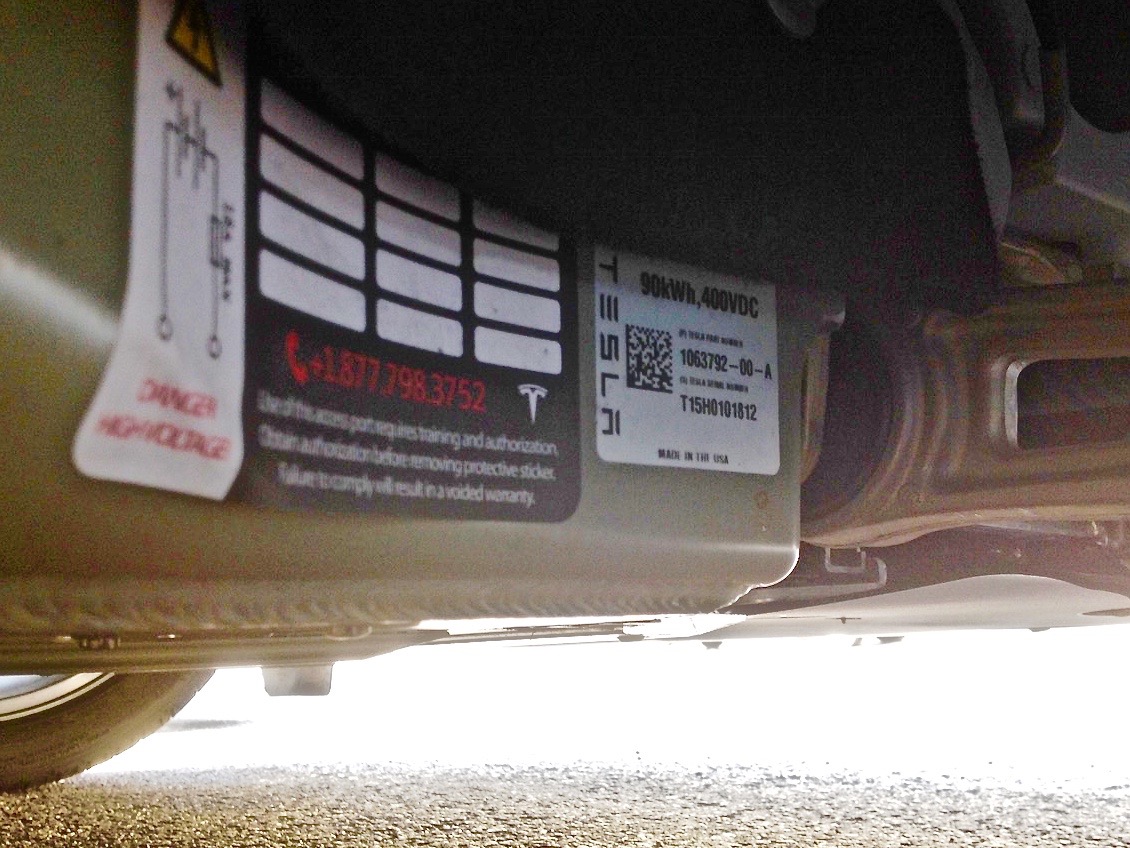 Last edited: