EVs 'are not enough': Polestar and Rivian urge more drastic climate action​
Eliminating tailpipe emissions is just half the battle.
www.theverge.com
Which is interesting given Rivian's massive trucks and SUVs.
"Despite a massive rollout of new EVs and hybrids in the coming years, the global automotive industry is still "far off track"
on reducing greenhouse gas emissions in a way that can meet targets set by the Paris agreement...
Still,
most automakers are leading their EV rollouts with large SUVs and trucks
— in part because their higher price tags
help finance the EV revolution — even though
those vehicles are less environmentally friendly
due to their greater charging
needs and additional resources required for production."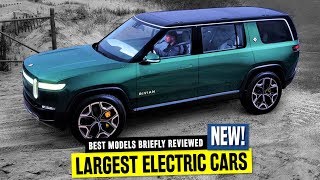 I know: this article dates from February this year... Still, it has validity IMO.
Question is: what would be viable alternatives?
Last edited: