Yesterday I had my car at the service center and they did some alignment work. Today while cleaning off the car I noticed that there is damage in the same spot on both sides of the car. The damage is on the lower black trim piece right around little removable panel (see pictures). It looks like there is scraping and possibly pressure damage in the same area on both sides.
I also noticed that the rear passenger door now has some distinct "ripples" in the metal near the bottom of the door and the rear driver-side door has a small "bump" in the metal near the bottom.
Has anybody seen damage like this before? I'm wondering if they somehow lifted it improperly and it damaged the plastic and also caused the metal at the bottom of the doors to be affected.
Since it's in the same spot on both sides I'm thinking either something scraped it (maybe when driving it onto the lift) or they placed something in that area to lift the car up even higher once it is on the rack. I know there is some secondary step where once the car is lifted there is another lifting process that is done for the alignment, but I'm not sure how that is accomplished.
I wipe the car down pretty much anytime I drive it and I'm positive these things were not present on the car prior to going to the service center.
Passenger side: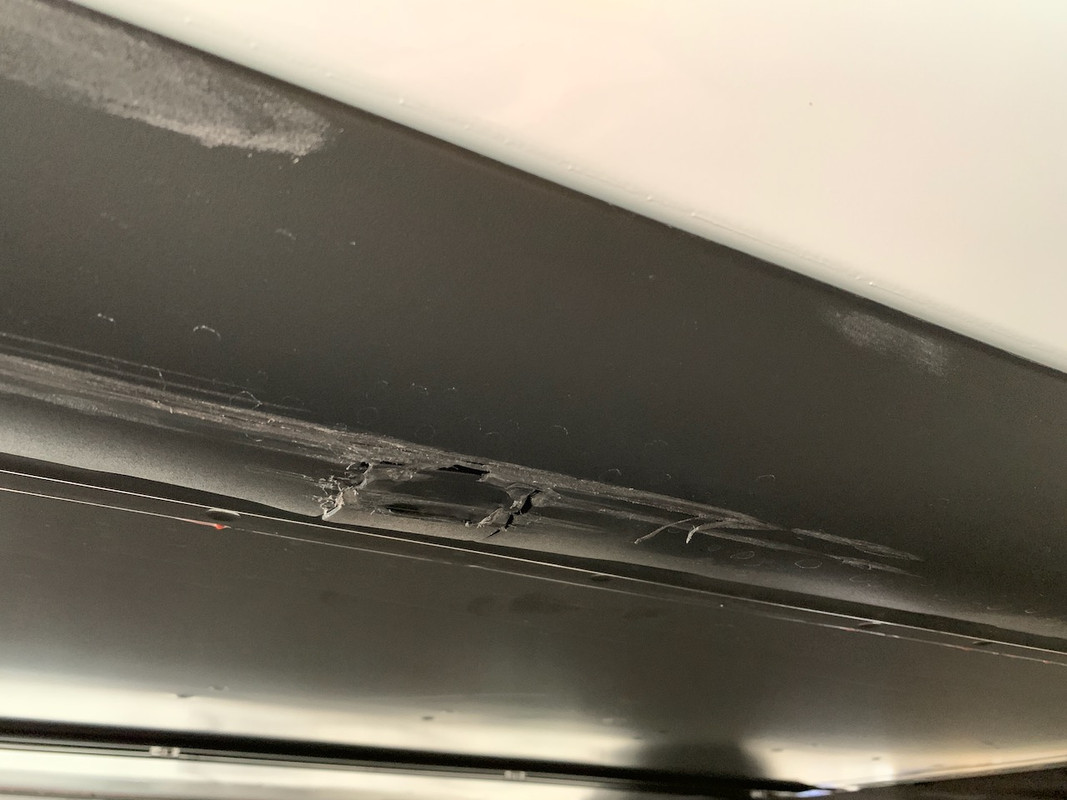 Driver side: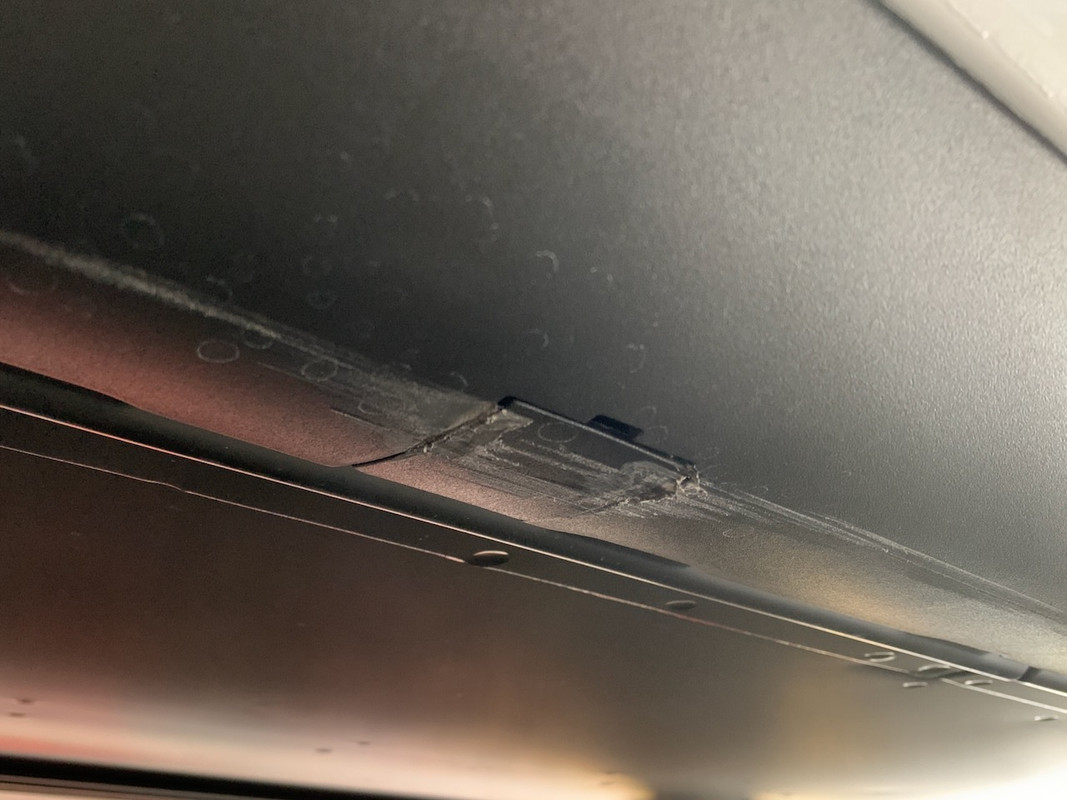 Rear passenger door (hard to see in the photo but look near the bottom front of the door in lower right area of this photo):