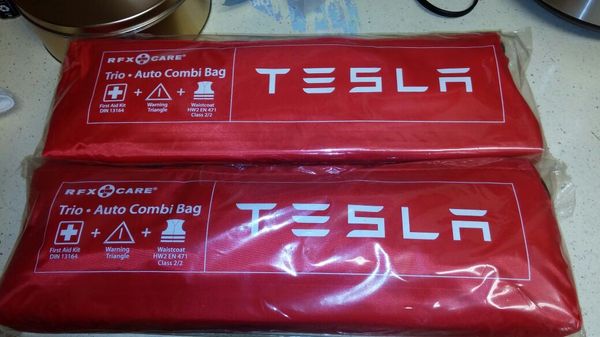 Hey,
I'm reaching out to anyone in Europe who can sell me a Tesla First Aid Kit like the one featured above. Found one on eBay a few months ago, but no further luck since then. Found one on Offerup, but seller is unwilling to ship to my location.
If anyone in the old continent has one they can part with, I'm willing to pay the shipping and insurance costs to the US as well, just as long as it is new or in sealed or great condition.
Please help a brother out...