This is for us, old people,
that finds black trims and dark wheels just hideous & childish, and rather loves chromes.
First, it would be necessary to find the best way to have back the chrome delete on windows and cameras on the 2021 model, please submit your suggestions & wrap best options, hoping to have soon companies offering a chrome add precut kit.
Second, let's see not-photoshopped pics of the new aero 18" to understand if they are more silverish as it does appears from the configurator. For sure, they are easier to paint silver than the old ones.
Third, the chrome moulding on the trunk, a bit pricey on Evannex, it should be cheaper options, if you found any other please submit:
Fourth, the rear bumper accent: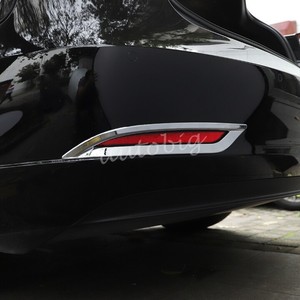 It should be also a bar for the rear bumper that connect the reflectors but i can't find it now.
Any suggestion and links are appreciated.
Last edited: