Going ~25mph in a construction zone and hit a part of the street they had cut out but back-filled with gravel temporarily. Hit the edge of the cut pretty hard.
1 tire bubbled sidewall, still held pressure.
1 tire gashed sidewall, instant loss of pressure.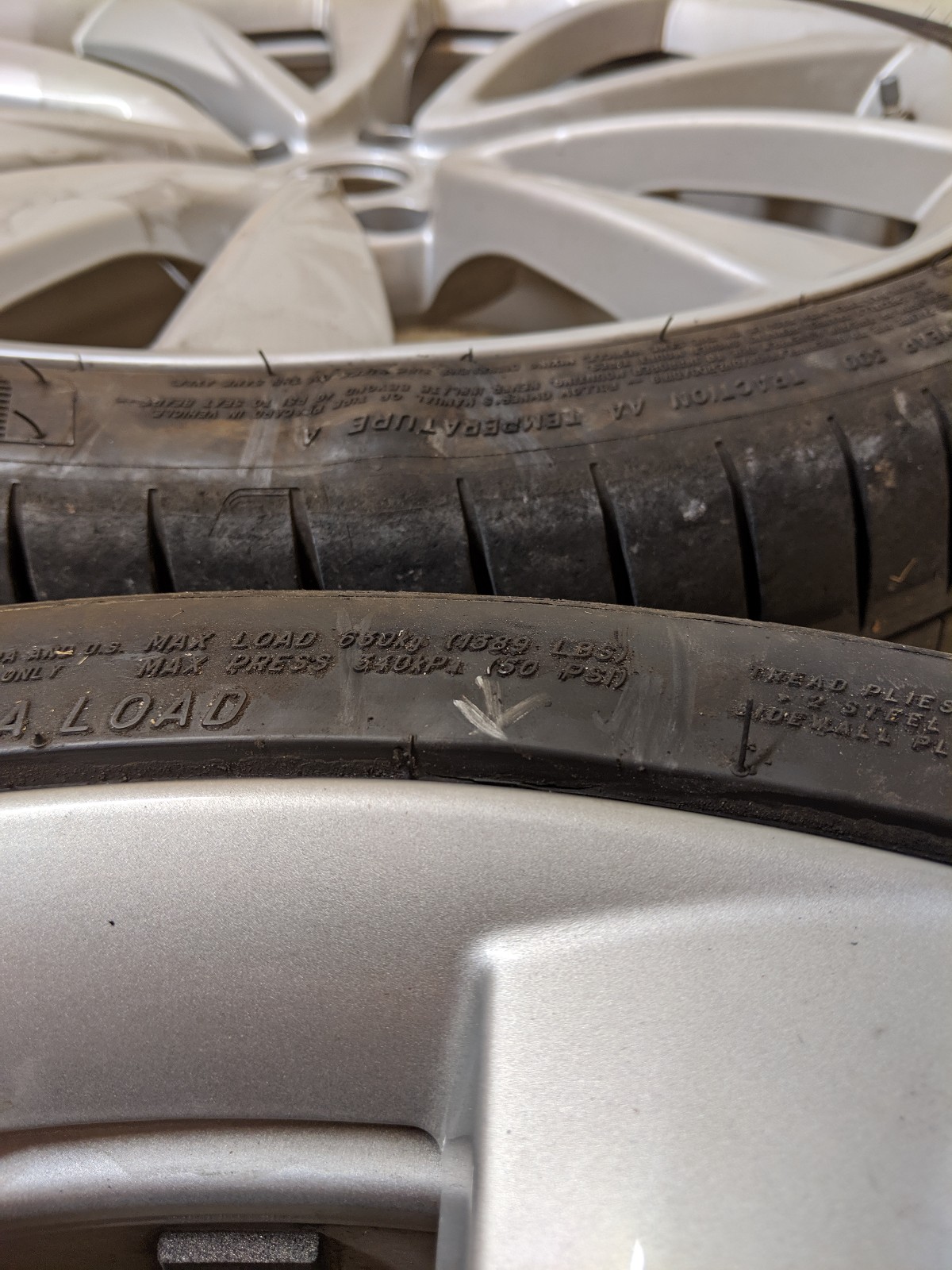 Both rims had slight cosmetic bends to the outer lip. They still held pressure but knowing me once I saw the damage I couldn't un-see it.
Rim 1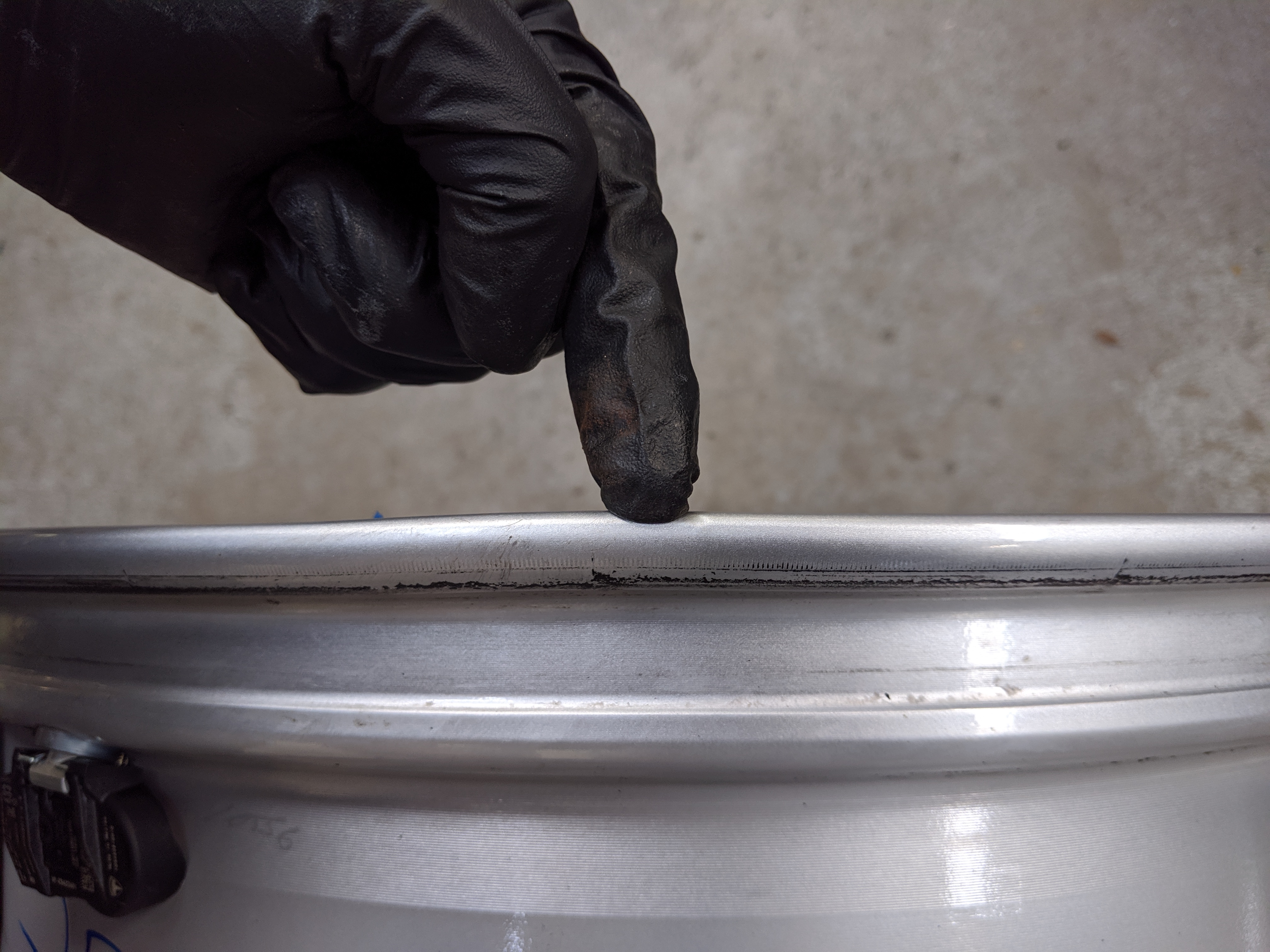 Rim 2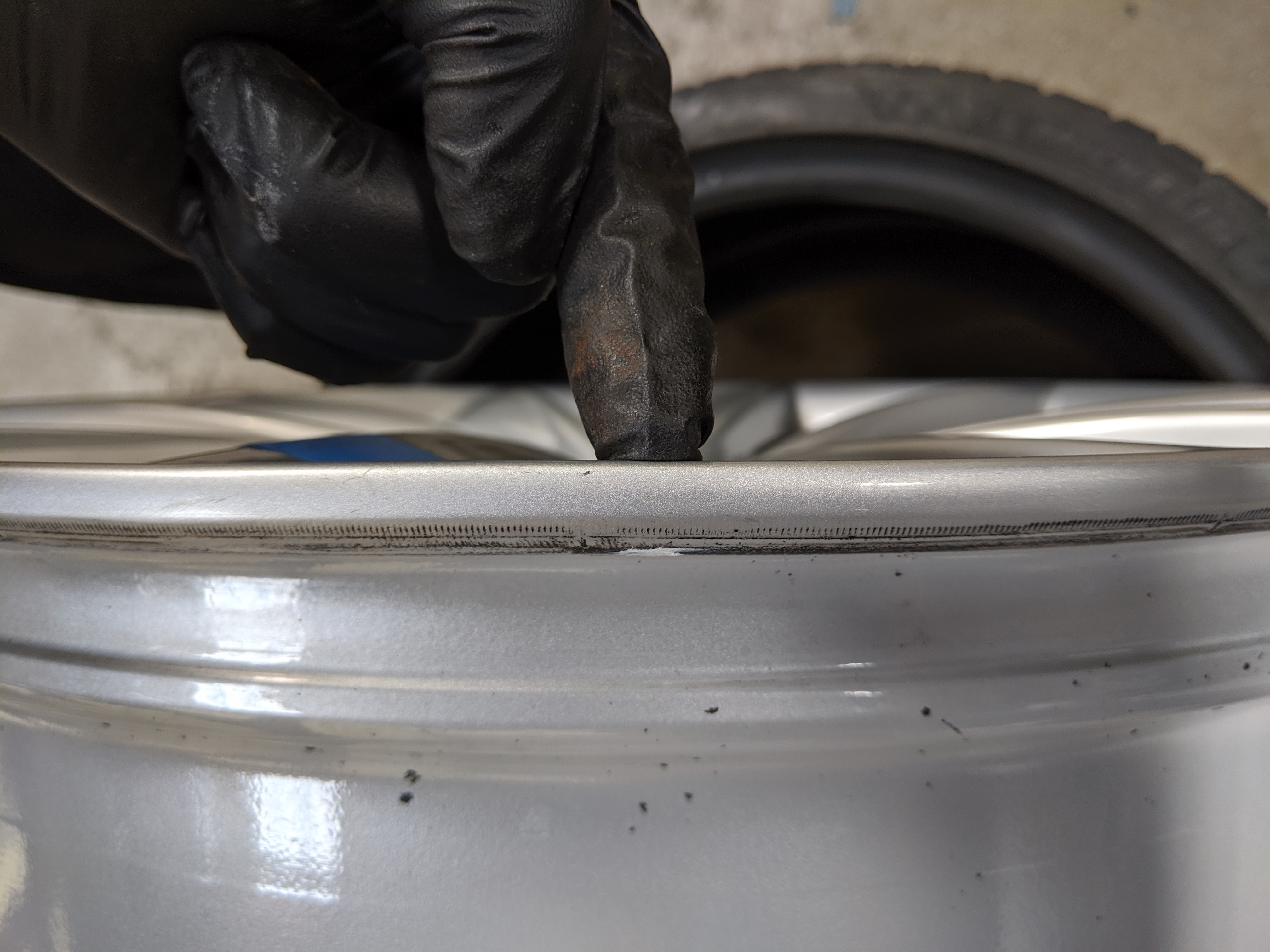 If I had known the rims were bent I would have probably just upgraded to 19" forged wheels for my P3D+. However I didn't find out about the wobble until the replacement tires were getting mounted (Michelin Pilot Sport A/S 3+ Ultra High Performance All-Seasons).
Right now the wheels are getting fixed and minus whale get them powder coated a dark metallic gray / gunmetal. ~$125 a rim, not too bad I suppose.
Pics to follow once I get the wheels back. We're also filing a tort claim against the city to see if we can get some $ back but I highly doubt it. Unfortunately dashcam vid had been overwritten by the time I got to the USB drive and the wife hadn't saved the moment