Hi, I'm a Japanese Model S owner.
Recently, an error message was displayed on the instrument panel.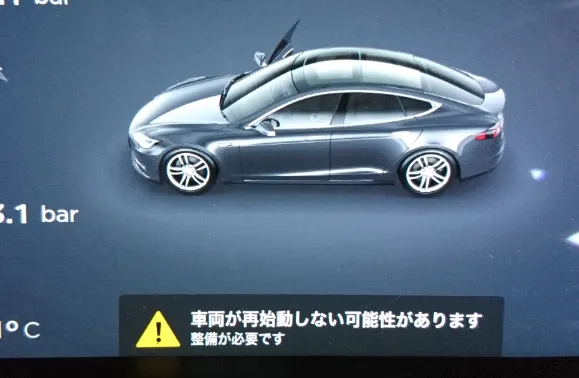 The English translation is as follows.
The vehicle may not restart.
Maintenance is required.
Has anyone seen the same message?
Occasionally the shift lever does not respond and the car becomes immobile.
Wait a few minutes and the error message will disappear.
When I contacted a service center in Japan, I heard that it was a software bug.
It seems that it may be fixed by the next firmware update.
This is an article on my blog.
[Tesla Model S] An error message appears | Explanatory Blogwo