Is there an easy way to check on new deliveries to see if it's been added but not shared? I think on the model X it requires pulling out the frunk which is not something most people would likely do.
Not sure what you mean by "not shared".
First of all, you don't have to remove the frunk to see that area. You only have to remove the access panel (see page 13 in ERG):
https://www.tesla.com/sites/default/files/downloads/Model_Y_Emergency_Response_Guide_en.pdf
Second of all, even without removing that panel, there are obvious differences. Here's the old one. You can see clearly only the left part in the picture has holes for air to go in (the other part is sealed and looks different).
There are two vertical lines that go through the section with airflow and no lines on the side that does not.
Tesla Model Y Photo Gallery Shows Huge Trunk & Frunk Cargo Space
Here's the China Model Y. Although I was not able to google a picture that showed if the entire thing is vented all across, there is an obvious change. There are 4 vertical lines and it spans across the whole thing (not just to the left side).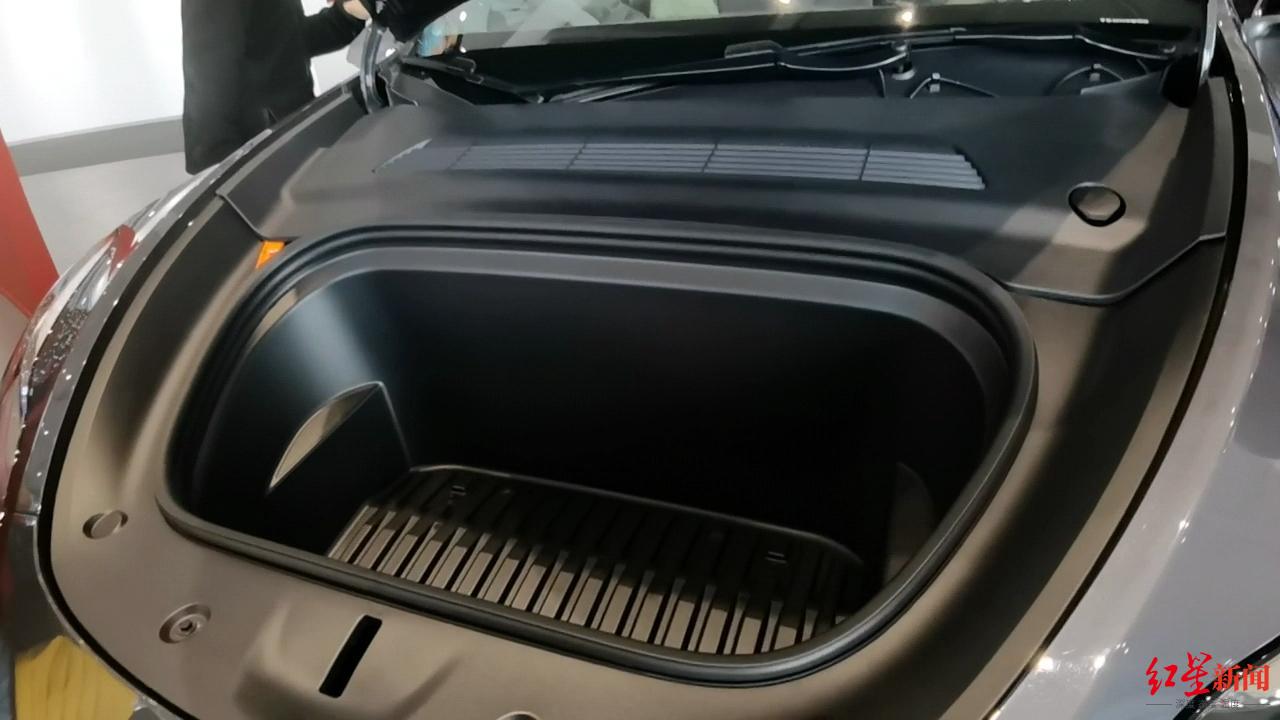 特斯拉Model Y与全新Model 3首次亮相成都,来看看有哪些黑科技
In the process of looking, I did find a video of a China Model Y frunk install, but unfortunately it doesn't show the venting situation of the access panel, although it does show how to remove the access panel (at 58 seconds):