Figured I'd document this for anyone else's amusement. A relatively cheap and easy upgrade path (with a few caveats) is to use your existing wiring and simply switch out the breaker to a double pole so it get's both phases of 120v and convert the neutral (white) wire to a hot (black/red) wire.
There are three main caveats for this to work:
1) The outlet you're converting can be the only outlet on the circuit. Otherwise you risk anything 120v plugging in to go POOF and start a potential fire.
2) Your existing wiring is 12 gauge. Most new homes use 12 gauge and 20 amp breakers even though the outlets are only 15 amp.
3) You're breaker box can take the added 120v 16a load.
Luckily for me there was an existing outlet in my garage right by the charge port. Even more lucky was it was a dedicated circuit! I decided to give NEMA 6-20 a shot. I may still upgraded to 48a service as I have a HPWC that was gifted to me. Jury is still out.
Anyhoo on to the process:
Before shot: Great, my 60a sub-panel was already maxed out with breakers, no free slots. Drats: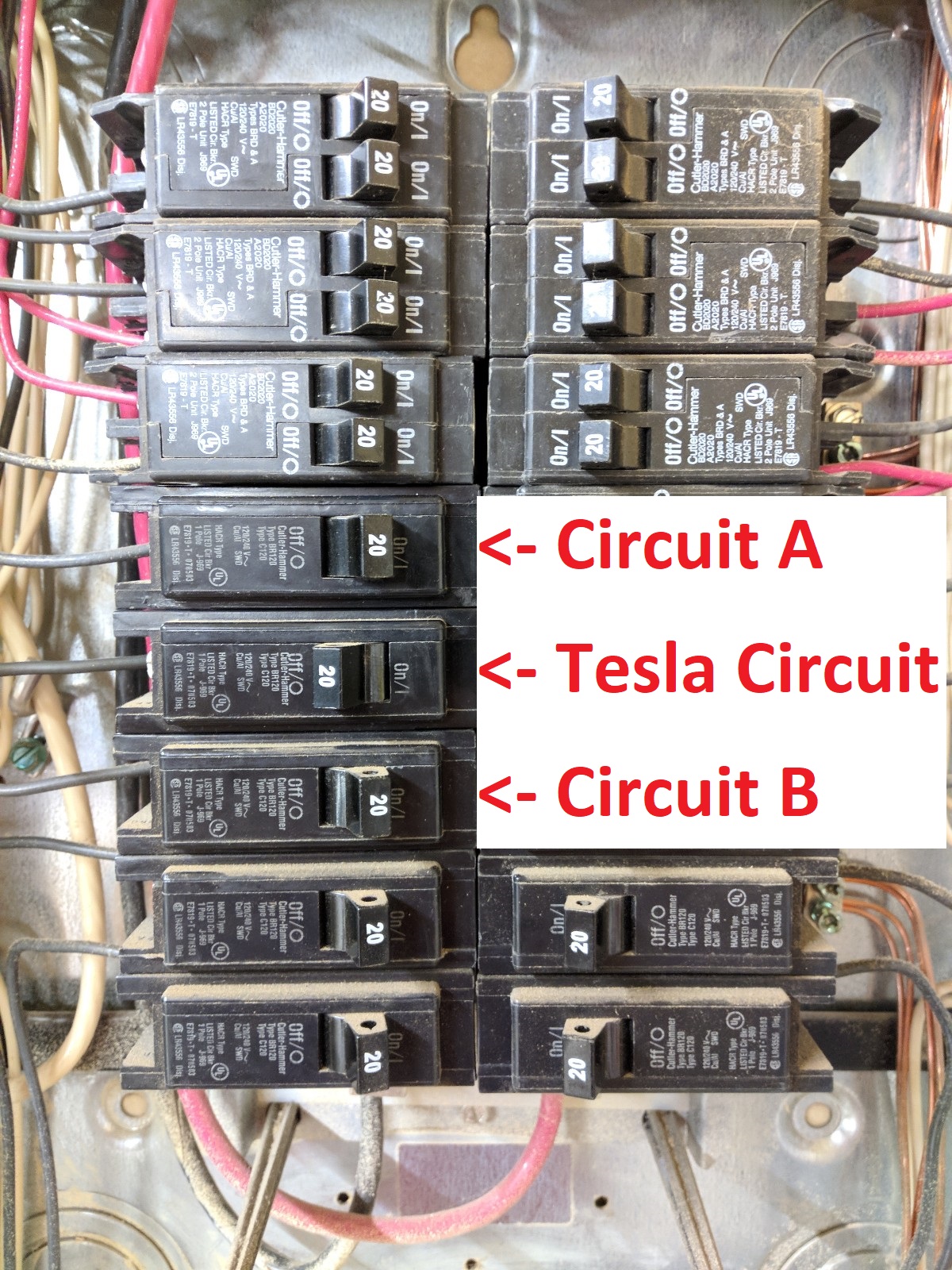 However there was a way around that. I simply converted one of the full size breakers to a twin.
Here's the parts list I got from Home Depot. Left to right, plus a few glorious 18650s thrown in for good measure:
$9.68 20 Amp 2 Pole Circuit Breaker
$9.97 2-20 Amp Single Pole Tandem Circuit Breaker
$4.97 NEMA 6-20 Outlet
$0.98 NEMA 6-20 Outlet Cover
Not shown:
$35 NEMA 6-20 Mobile Adapter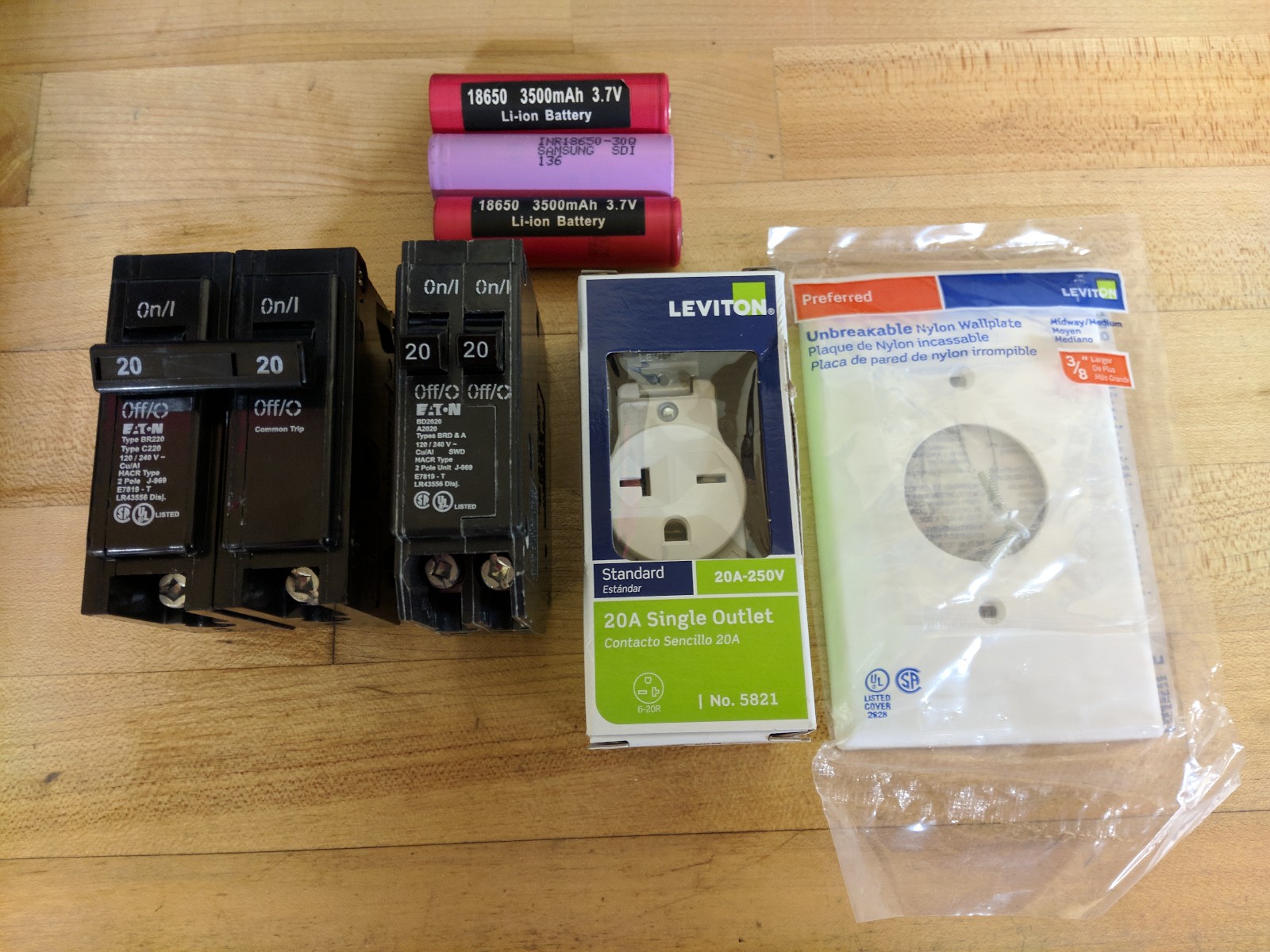 The finished product after ~30 minutes of fiddling around swapping breakers and reconnecting the conductors. I added black electrical tape to the neutral that is now getting an extra 120v going to my Tesla outlet. Finding that neutral on the bus bar was not fun, it took several tries trying to trace it in my rats nets of wires.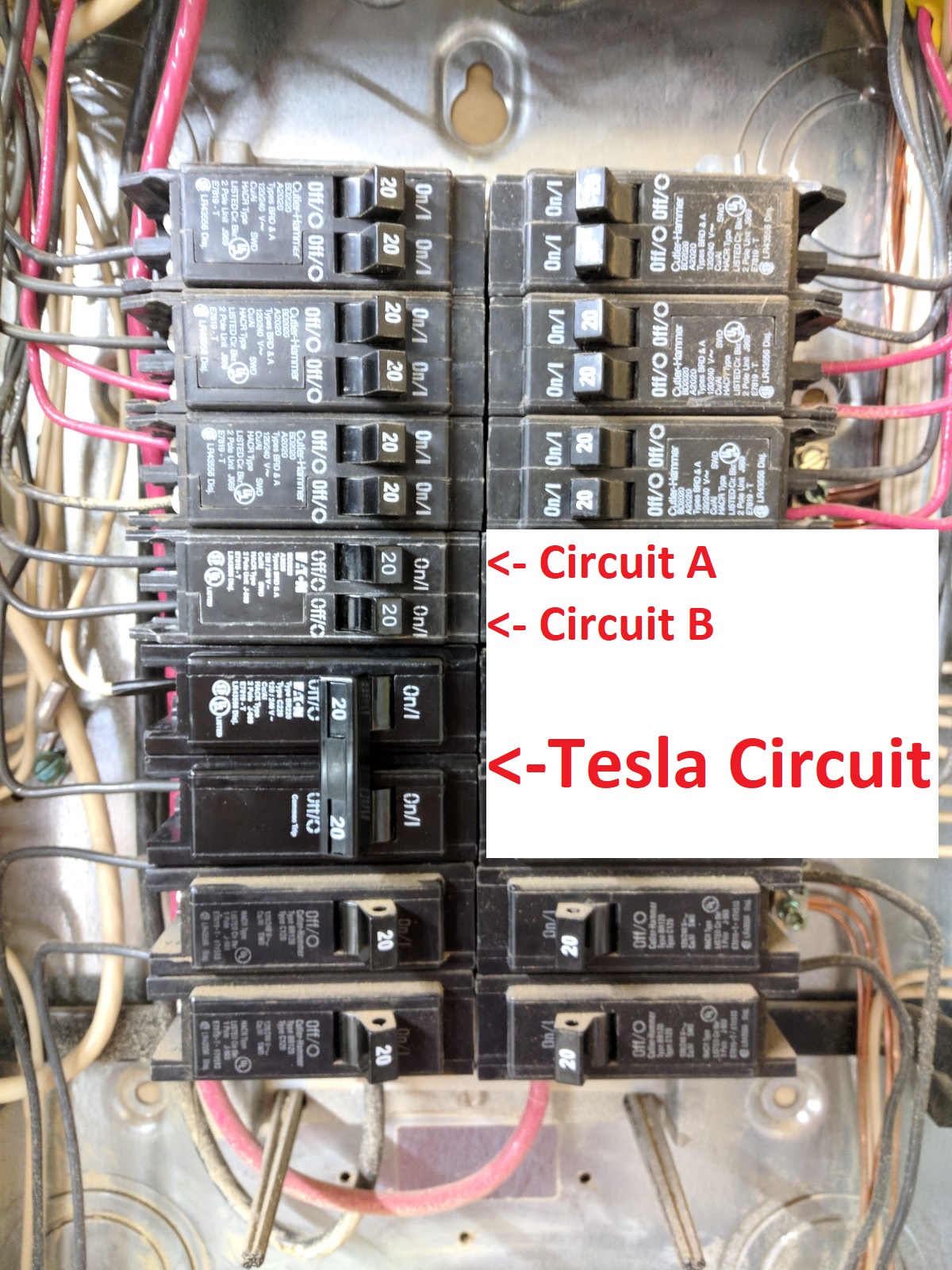 All done and ready for the Mobile Charger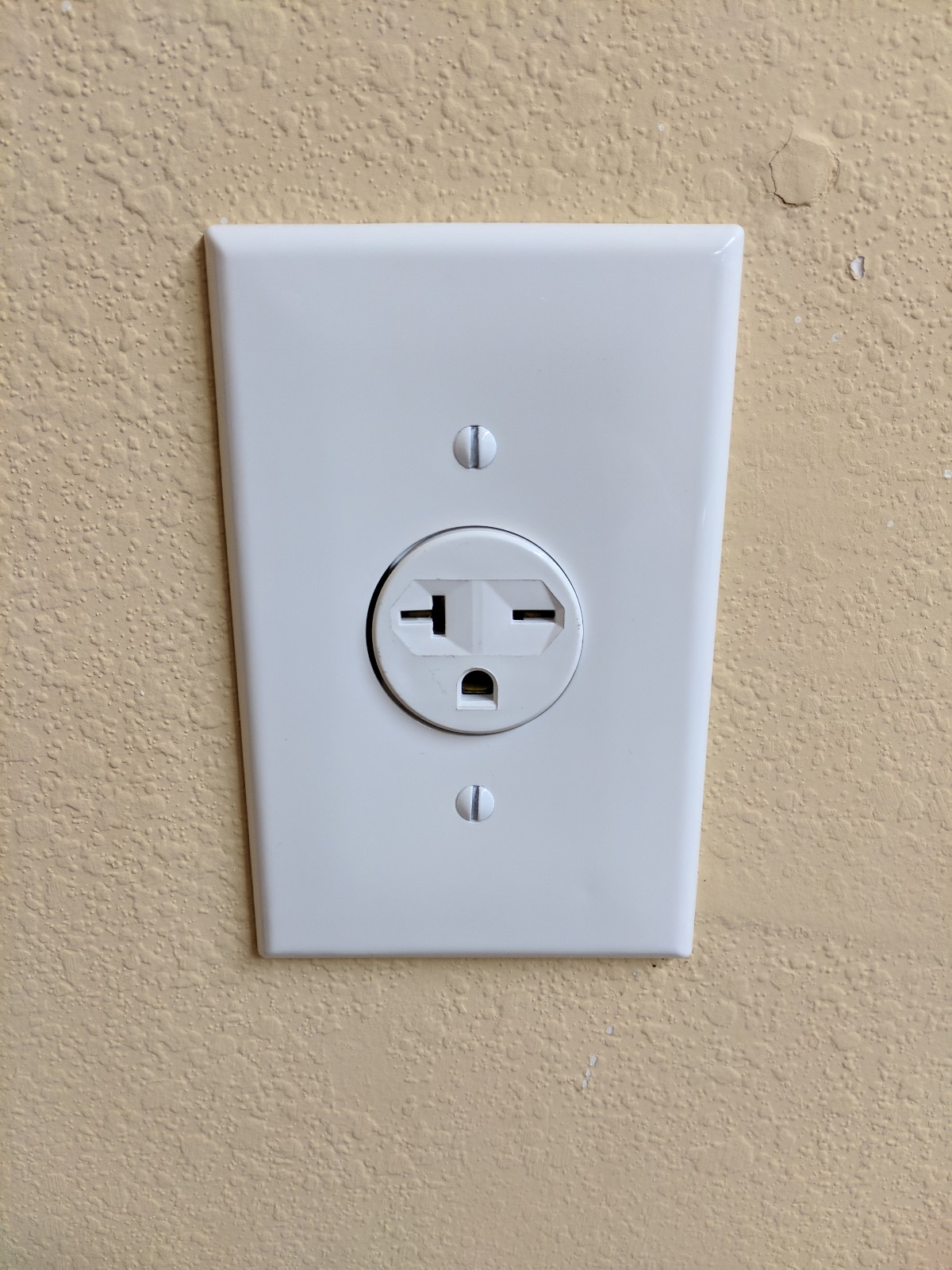 I consume ~20% of my P3D+ battery daily and it takes ~3-4 hours to recharge back to 80% SoC on my NEMA 6-20. There really isn't much need to go for more amperage TBH for my needs. Only one time so far have I taken my car down to less than 10% and it was back up to 80% within 14 hours.
Hope this helps and cheers!
PS I am not a licensed electrician. Do not follow my advice yada yada yada.