Just saw this, apparently there is a parts shortage and they are having to reduce hours or potentially stop altogether.
Bloomberg News
10 May 2022, 03:03 BST
Updated on10 May 2022, 05:03 BST
Tesla Inc. hasn't halted output at its Shanghai factory, though it is experiencing some disruption to logistics amid the city's long-running Covid-19 lockdown, a spokesperson for the U.S. carmaker said Tuesday.
Reuters reported earlier that output had halted, prompting Tesla to issue a statement saying it had received no notice of any Shanghai plant cessation and pointing out that some vehicles are still being made.
However although the shift is meant to be 12 hours, a shortage of some parts means most days work has had to stop after about eight hours, a person familiar with the matter said.
And while workshops at the EV maker's China plant were operating on Tuesday, the situation is fluid and logistics problems may force production to cease later this week, the person said, declining to be identified because the details are private.
One of the problems stems from a shortage of wire harnesses from Aptiv Plc, which had to stop shipping supplies from a plant that supplies Tesla and General Motors Co. after infections were found among its employees, Reuters said.
Article link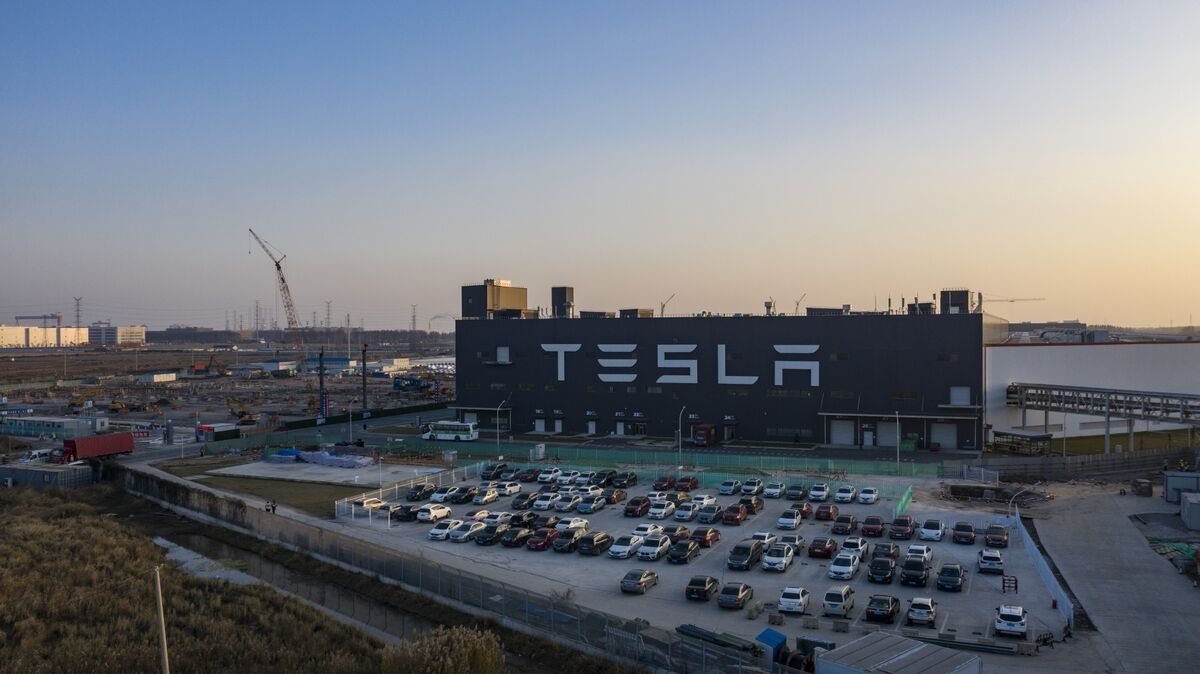 Tesla Inc.'s China factory is experiencing some disruptions and may see more curbs to production this week as Shanghai's long-running Covid-19 lockdown continues to impact supply chains.
www.bloomberg.com