EVS Motors is excited to announce that we have begun to carry Thinkware Dash Cams!
If you have any questions about the product or availability, please feel free to ask! We would be more than happy to help you!

The Thinkware U1000 is Thinkware's newest flagship model that delivers sharp native 4K video quality and boasts a comprehensive driver assistance warning system to help keep drivers safe on the road. The U1000 is capable of being a 2 channel camera. This means you can purchase the separate rear camera to work in harmony with the front-facing Thinkware U1000 dashcam. Additionally, this rear dashcam comes with a 2K QHD rearview camera and hardwiring cable for complete, best-in-class 24/7 all-round protection.

Dynamic Recording @60fps
Thinkware dashcams have something called dynamic recording. Therefore, the video resolution can decrease from 4K @30fps down to 2K @60fps for smoother videos and making license plate reading a breeze.

Wide Angle View
Front View Camera – 150º + Rear View Camera – 156º
Uncompromised video coverage with wide viewing angles,so you never miss a moment.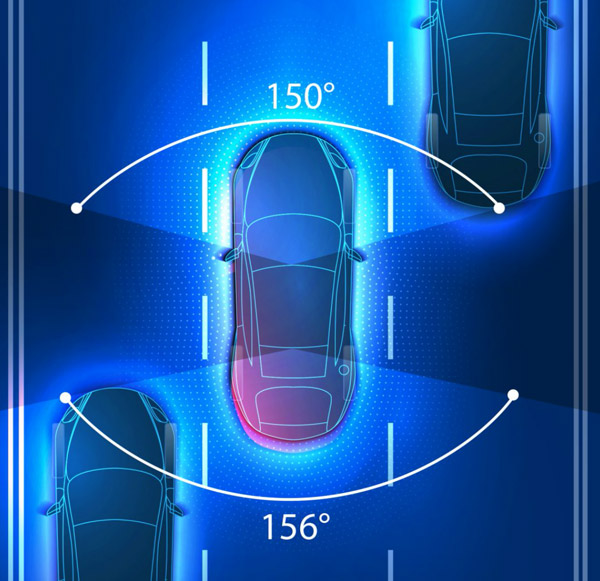 ThinkWare QA100 Elite
The ThinkWare QA100 Elite is the little brother to the U1000!
The all-new Thinkware QA100 Elite is the perfect harmony between design and performance. Encased in an industry award-winning design lies a new optical lens and an improved 5.14MP Sony STARVIS image sensor that delivers strikingly clear video quality 2K QHD. Its advanced driver assistance system can warn you of potential forward collisions and lane departures along with alerts for red light cameras and speed cameras.
2K QHD RESOLUTION
A high-quality image processor captures crystal clear video in 2K QHD, 30fps.
Super Night Vision 2.0 with SONY STARVIS
Super Night Vision technology reduces noise and enhances image quality in low-light conditions.
Parking Surveillance Mode
Time Lapse
Time Lapse in Parking mode records footage at 2FPS, enabling the dashcam to record long periods of parking surveillance continuously without increasing power consumption.
Energy Saving Mode
Energy Saving in Parking mode records footage triggered by impacts only, allowing the dash cam to reduce power consumption and remain in Parking mode for a longer duration.
Impact Detection
Monitor any impact to the vehicle while it is parked to catch any hit-and-run driver in the act while you are away.
Motion Detection
Monitor and capture any motion around the vehicle for potential vandalism attempts.
Advanced Driver Assistance System
Forward Collision Warning System
(FCWS/ UFCWS)
Warns the driver of impending road hazards.
Front Vehicle Departure Warning (FVDW)
Informs the driver of the vehicle ahead starting to move.
Lane Departure Warning System(LDWS)
Detects if the vehicle is veering off the driving lane.
Safety Camera Alert
Alerts the driver of upcoming speed and red-light cameras.
Below are the specs of the Thinkware QA100 Elite!



Resolution:
Front – 2K QHD (2560 x 1440)
Rear – Full HD (1920 x 1080) [Optional]

Camera:
Front – 5.14MP Sony STARVIS
Rear – 2.13MP Sony STARVIS [Optional]

Viewing Angle: 140° (Diagonal)

Dimensions(WxDxH):107 x 33.7 x 60.5 mm (4.2 x 1.3 x 2.4 inch)

Weight: 107.5g (0.237 lb)

Storage Temperature: -20°~ 70°C (-4°~ 158°F)

Operating Temperature: -10°~ 60°C (14°~ 140°F)

Capacity: MicroSD card 32/64/128GB (UHS-I)

Input Power: DC 12/24V, Built-in Super Capacitor

GPS: Built-in GPS Antenna
These mount perfectly to the Tesla Model 3, Tesla Model S, and Tesla Model X!