Wow. Car & Driver did not mince words in this head to head matchup.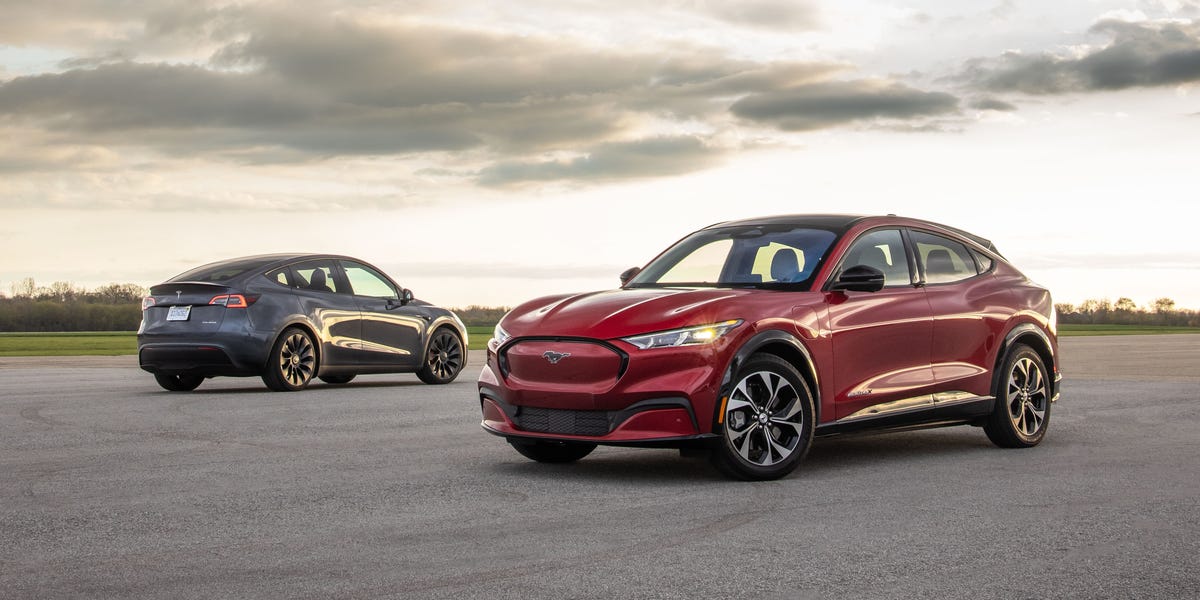 Tesla's Model Y butts heads with Ford's electric crossover.
www.caranddriver.com
The simple truth is that the MY came to market a year earlier, allowing Ford to take aim and level it. The MME is a better value, better looking, better built, smoother driving, easier to operate, and quieter car.
Really the only material reasons to buy a Y are if you like the Tesla software/minimalist ecosystem, you want to pay $10k to be a "full self driving" (it's not, and it's many years away, but it's further along than Ford) guinea pig, or if you plan to road trip so much that need the superior convenience of the supercharger network (a gap that is closing thanks to all other mfgs adopting CCS).
This is the way of things. Competition continually improves. The Mach E wins this segment. We'll see what the future holds.